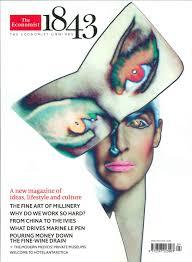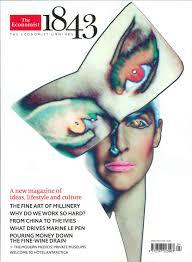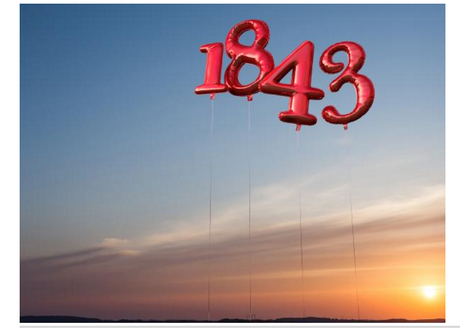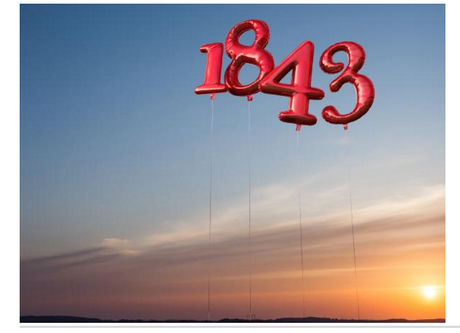 This is the weekend edition of TheMarioBlog and will be updated as needed. Next blog post is Monday, April 11
The Economist has introduced a supplement to emphasize features that allow its serious readers to relax a bit.
Titled, 1843, the new product includes the following topics: culture, technology, design, body + mind, style, food + drink, travel and multimedia.
The name has surprised many, and here is how 1843 editor explained the choice of name.  In her introductory column, Emma Duncan wrote:
"We've called our magazine 1843 to recall The Economist's rich history and to indicate the closeness of the two publications. We're designed for the same sort of reader – people who are curious about ideas and culture, and who want to know how others are thinking and what they are doing around the world – but we're aiming to reach you when you're in different modes. The Economist provides you with concise, evidence-based reporting and opinion; 1843 offers longer features that explore the world at a more leisurely pace, through profiles and narrative journalism. The Economist tells you what you need to know to navigate the modern world; 1843 will tell you what you might want to know to help you enjoy it a little more. The Economist covers the world out there; 1843 touches on things closer to home – design, style, personal tech, wellbeing, travel, food and drink. But the magazines have two crucial elements in common: an insatiable interest in how lives are changing and a superb network of correspondents around the world."
Some readers are a bit  puzzled —and not so happy—about the name chosen for 1843.  Here are some of the comments left behind:
"Nice content, awful name. My first thought was, "A magazine about the past." Which it's anything but."

"It's a silly name, which means nothing."

"Awful name for such a brilliant magazine."
TheMarioBlog post #2139
Please enable JavaScript to view the
comments powered by Disqus.
comments powered by

Disqus