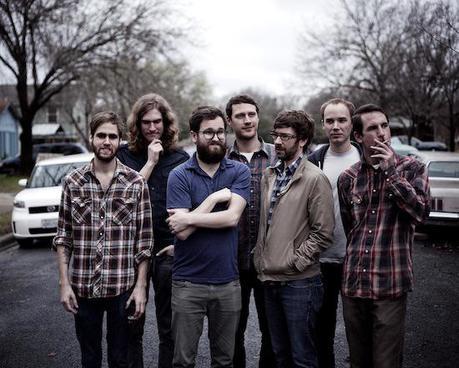 Photo course: The Eastern Sea
With one more weekend to go until Labor Day, the summer is definitely winding down.  Not to fear, though, because the end of the various summer concert series doesn't come until the official end of summer.  This week, The Drums are playing Brooklyn Bowl with Chairlift, recent Columbia signees The Neighbourhood are playing the Studio at Webster Hall and Glasslands, and a recent favorite of mine, The Eastern Sea, are headlining Mercury Lounge for the first time.  Other notable acts coming through include Gracie, Yellowbirds, Ghost Beach, and Heavenly Beat.  Enjoy the beautiful weather and some great music!
As always, thanks for checking out our suggested New York City indie concerts list!  I won't list everything that's going on — just a short collection of great shows happening in our city that you shouldn't miss this week.  To make it as easy for you as possible, you can listen to all the bands and sometimes get some free MP3s!

The Eastern Sea, Sundress, Your 33 Black Angels @ Mercury Lounge (Tickets)
Tubetops, No Glow, Heavenly Beat, Beggars In A New Land @ Glasslands (Ticket)

The Neighbourhood, Lovelife @ The Studio at Webster Hall (Tickets)

The Drums, Chairlift @ Brooklyn Bowl (Free // RSVP)
The Eastern Sea, Sundress, Your 33 Black Angels @ Mercury Lounge (Tickets)
Gracie, Day Joy, Magmana @ Pianos (Tickets)

The Neighbourhood, Lovelife @ Glasslands (Tickets)
Yellowbirds, Gabriel and the Hounds @ Mercury Lounge (Tickets)

Ghost Beach, Tiny Victories, Neighbors, Starlight Girls @ Delinquency BLVD

Grand Resort, Four Visions, Interest Group, Strange Shapes @ Shea Stadium
Home Video, Port St. Willow, Howth @ Cameo Gallery (Tickets)

Ski Lodge @ Fulton Stall Market (Free // Info)