On Friday, February 5 one of the most anticipated debut solo albums of 2016 in Country music was finally released to the public… and it isn't disappointing us one single bit.
Charles Kelley (aka The Tall Guy From Lady Antebellum) has had fans eagerly awaiting the release of this full length record since The Driver first hit radio and streaming sites in late September 2015, and with that wait finally over, we need to talk about this record.
The 9 song album, The Driver, is a fulfilling listen from top to bottom. With the title single already a favorite for many fans, there are other gems to be discovered as you make your way from Your Love to Leaving Nashville. It's especially awesome to hear the voices of Stevie Nicks and Miranda Lambert as they team up with a dude who knows how to make a hit song work with a strong female voice, as evidenced by all of the success that Lady A has enjoyed over the years.
Note: The Driver (featuring Eric Pasley and Dierks Bentley) has been nominated for Best Country Duo/Group Performance at the 58th Grammy Awards.
Charles Kelley, The Driver Track List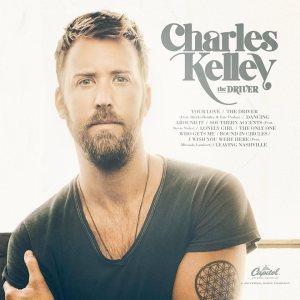 1. Your Love
2. The Driver ft. Eric Pasley and Dierks Bentley
3. Dancing Around It
4. Southern Accents ft. Stevie Nicks
5. Lonely Girl
6. The Only One Who Gets Me
7. Round In Circles
8. I Wish You Were Here ft. Miranda Lambert
9. Leaving Nashville
If you've had your ear to the ground (or your eyes on YouTube) in the lead up to this release you may have already seen videos for Leaving Nashville and Lonely Girl. High five to Kelley and the CMT team for the great job that they did with the 1 Mic 1 Take series that they put together (The Only One Who Gets Me, Lonely Girl, The Driver, and a "wow" cover of Miley Cyrus's Wrecking Ball) and shared on Kelley's new YouTube channel. It's been a great bit of exposure, and we've always been a big fan of acoustic cuts, so we've got absolutely nothing to complain about there.
As an album, The Driver features a mix of uptempo and slowed down songs that Charles navigates with ease. And listening to him sing all of them feels natural and easy, partly because we're already used to the sound of his voice, and partly because he did a great job picking songs that were right for him, instead of rushing out a solo record… without naming names I think we can all look back and find our own examples of that backfiring on members of successful bands.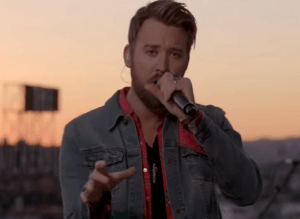 As a sucker for a slow song, I do have to say that
Leaving Nashville
is one of my favorite cuts on the album. It's a story song, a true country track, and it will break your damn heart if you let it.
If there's one complaint we can make about this record it's that we wanted 11 or 12 tracks, and 9 kind of leaves us wanting. And while that usually wouldn't be a big deal because another record could hit us in 18 months or so, Kelley will reunite with Lady Antebellum at some point in the not too distant future, which means it could be a lot longer than a year and a half before we get another solo release.
In the end we can safely say, as we did off the top, that we aren't disappointed with The Driver. Charles Kelley took a chance when he decided to work outside of the comfort and success of ACM, CMA, and Grammy Award winning Lady Antebellum, and it has paid off quickly.
If you haven't yet, we highly recommend giving it a listen and making it yours on iTunes.
Watch a couple videos to whet your whistle and then get on it!
Charles Kelley – Leaving Nashville (1 Mic 1 Take)
Charles Kelley – Wrecking Ball (1 Mic 1 Take)