Looters are coming from as far away as New York and Virginia to steal from victims of last month's tornado in Moore, Oklahoma, which killed 24 people and destroyed entire city blocks.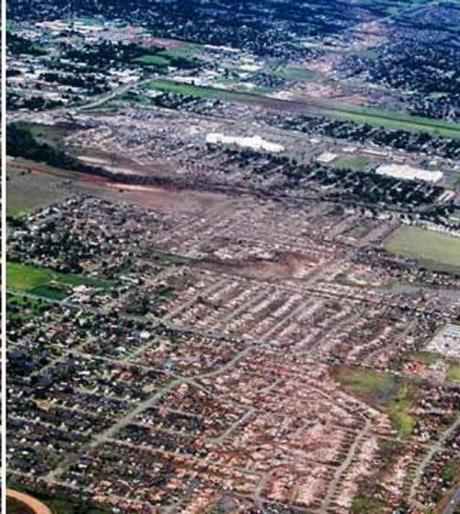 An aerial view of the tornado's 17-mile long path of destruction over Moore, Okla., May 21, 2013.
Andrew Knittle reports for The Oklahoman, June 7, 2013, that three men arrested with a truck full of copper wire, scrap metal and other items from homes destroyed by the May 20 tornado in Moore, told police they had come hundreds of miles — all the way from Virginia — for the sole purpose of looting in the disaster area.
Several Moore residents were also arrested for theft.
Residents in Moore have reported numerous items stolen since the May 20 tornadoes, some of which are high-dollar losses. One resident, with an address in central Moore, reported more than $70,000 in items stolen, including a $50,000 Patek Philippe wristwatch, a $13,000 Rolex watch, a $2,000 Mont Blanc fountain pen and a jewelry box containing $5,000 in miscellaneous items. Another resident reported more than $6,000 in items stolen from their home in Moore, including a $1,300 hunting camera, barbecue equipment and a $700 tiller.
The Oklahoman report does not have photos of the looters. So I went on Mugshots.com and found three of them.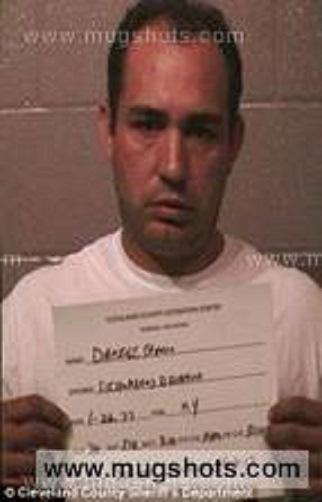 Steven Corky Daniels
, 36, of Harrisonburg, Va., was arrested Sunday when a Moore police officer spotted him walking near Broadway and SW 8 carrying a "large piece of utility wire in his hand." Daniels claimed to be the owner of ra ecycling company in his home state. He admitted to police that he had driven from Virginia to Moore with two other subjects for the purpose of removing steel and copper utility wire from the disaster area," an affidavit filed in Cleveland County District Court shows. Daniels was charged with disturbing a disaster area, a misdemeanor, on Monday. He has since posted bail.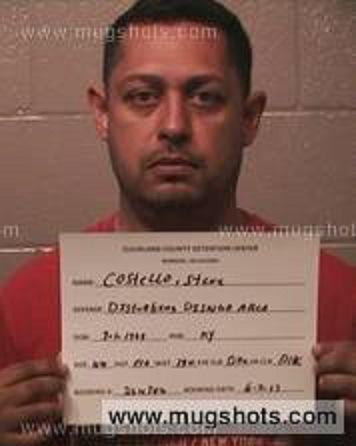 Steve Costello,
44, of Elmhurst, N.Y., was arrested along with Daniels. Costello was seen standing next to a truck with a trailer filled with "a large amount of steel and copper utility wire," a police officer wrote in the affidavit.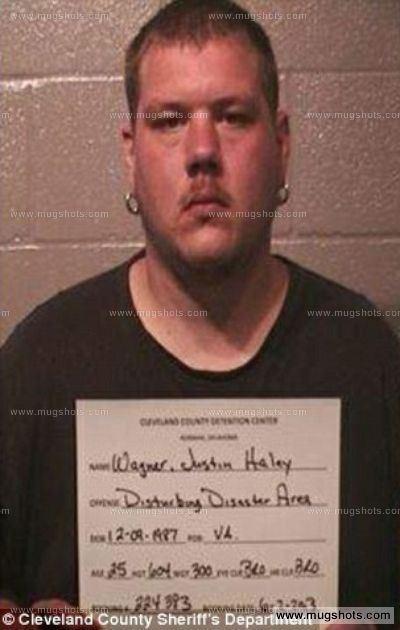 Justin Wagner
, 25, of McGaheysville, Va, was arrested, along with Daniels and Costello. Wagner spotted "going through disaster debris." Like Daniels, both Costello and Wagner admitted why they had driven to Oklahoma when questioned.
Maria Lopez, 30, of Norma, Okla., was arrested May 29 after members of the National Guard and local residents told police they saw a woman using children to sort through storm debris. When a police officer caught up with Lopez and the SUV she was driving, several of the stolen items were in "plain view" inside the vehicle. Lopez was charged May 30 with disturbing a disaster area.
Edward Dean McDonald, 45, of Moore, Okla., was arrested May 28 after police saw him loading a refrigerator onto a dolly. McDonald told police he had permission to take the items but couldn't provide documentation. He also couldn't recall the name of the homeowner or his phone number when questioned by police. Police said a washer and dryer were loaded onto a trailer near the house, as well. McDonald was charged May 29 with disturbing a disaster area and has since posted bail.
Osbaldo de Jesus Sagastume-Rodas, 59, of Moore, Okla., was arrested for looting when an officer saw him loading "metal, copper wires, tool boxes" and other items into a pickup. He later confessed to being in the U.S. illegally.
~Eowyn