I am drawn to the dystopian novel. Perhaps it's because I've lost my faith in the happy ending; or perhaps I never had faith in it to start with. I have long been a fan of anything a little dark, a little menacing. I'm too much of a realist, not enough of a romantic, I suppose. I like the stories I read to be gritty, messy, complicated - because that's how life is. I thought I'd write something about two books I've read recently that fit that description.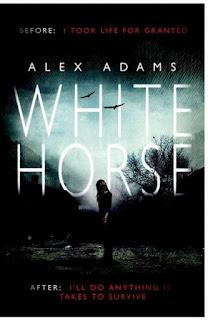 White Horse (2012 Simon & Schuster) is the debut novel of Alex Adams, and is most accurately described as a 'post-pandemic' novel. The story is reminiscent of McCarthy's The Road, but is not so much a journey to 'somewhere' as a journey to 'someone'.  Zoe, a cleaner at Pope Pharmaceuticals, is the unwitting catalyst of a deadly virus. She travels through a changed and dangerous world but she has hope and humanity. She is prepared to travel across the world to find Nick, but will her journey be in vain? A fabulous debut by a talented female writer.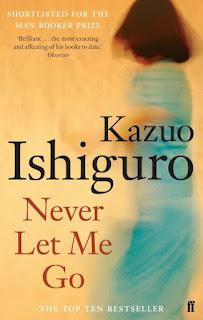 Kazuo Ishiguro's novel Never Let Me Go (2005 Faber & Faber) was shortlisted for the Man Booker prize in the year of it's publication. This novel is best described as an 'alternate history'.  The story is narrated by Kathy H as she reminisces on her childhood at Hailsham, a boarding school in what seems an idyllic 1960's country England setting, and her friendship with Ruth and Tommy D.  As you read you become aware Kathy's naive and almost immature voice. You sense she is different. There is a business-like detachment in the way she tells the story, almost a lack of feeling and yet you feel for Kathy and Tommy and Ruth. I came across the movie by accident and was so moved by it that I immediately went looking for the book. Read the book first if you can.
I like books that have a certain degree of menace and the possibility for tragedy. I think tragedy is filled with the opportunity for greatness - for growth, compassion, selflessness, heroics. After all, courage is not a lack of fear, but action in the face of that fear. Whether the guy gets the girl or vice versa doesn't really do it for me. There must be insurmountable odds to the getting and it's perfectly okay by me if they don't. Sometimes that's the whole point.