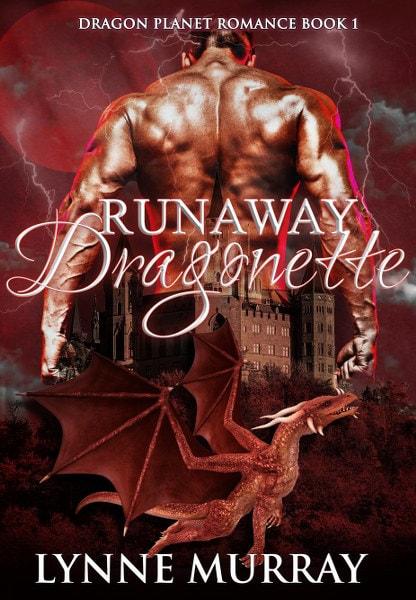 Runaway Dragonette
Dragon Planet Romance Book 1
by Lynne Murray
Genre: Paranormal Romance
When the Dragon King demands that Princess Verity choose a romantic partner from 26 dragon shapeshifters, she's not allowed to say, "No." But she has to. 
Verity must escape her father's romance plans for her, but it won't be easy with cameras broadcasting her every move and the whole Dragon Planet watching. 
Meanwhile on Earth, Ryan, a tech industry millionaire, loves dragons more than anything in the real world. He has moved back to his home town to run a dragon-centered bookstore. When a portal misfire lands Verity in Ryan's store, the attraction is instant and irresistible. 
Ryan jumps at the chance to compete to win Verity's hand. The Dragon King allows it. He doesn't expect a computer nerd human to survive a competition with fire-breathing dragonshifters. 
Can Ryan win the dragon princess's hand by defeating a pack of hulking, jealous, firebreathing dragon men who don't play fair? Will Verity be able to save her true mate from death by dragon fire?
Goodreads * Amazon

RUNAWAY DRAGONETTE
LYNNE MURRAY
Book 1 in the Dragon Planet
Romance series
Chapter 1
The First Night
"WILL YOU ACCEPT this nose ring?" Verity repeated it over and over under her breath as she stood on the paving stones of the castle courtyard. Twenty-six dragon shapeshifter suitors would soon arrive. The Earth reality TV videos showed human bachelors and bachelorettes handing out roses to those who would continue on the journey towards finding mates. But roses would confuse the dragon bachelors. In dragon form, they might eat the flowers, thorns and all and then belch fire. However, gold in any form got all the dragons' attention big time.
Verity's curves, prized on the Dragon Planet, were on ample display as she stood in her human form. She wore a sparkling ice-blue gown that matched her eyes. Her dress artfully molded to her in front, open nearly down to her waist and cut almost as low clinging to her backside, although her long black hair covered most of the skin revealed in back. Verity didn't shiver from the cold, despite the thin fabric. Her dragon blood ran hot. Any trembling was completely due to nerves.
"Will you accept this nose ring?" she muttered again. It was a simple enough phase but she just might mess it up.
Torches burned in the courtyard in front of the quaint old castle. It was a historic site, not a working fortress, a confection of towers and spiresperched on a remote mountainside. Lights from the village at the foot of the mountain twinkled in the darkness below. Verity would stay here for the next nine weeks.
Modern lighting illuminated the center of the courtyard where Verity would greet each bachelor dragon in turn as he arrived. Cameramen, sound crew, and assistant producers circled around the edges of the courtyard. The whole planet was watching. Her every word and move were being recorded.
No pressure.
Tonight, Verity was The Dragonette, a bachelorette shapeshifter on a Journey to Love. She was also the Dragon King's daughter. She stiffened her spine. She took a deep breath of the pine scented air carried by the breeze up from the forests below.
Each of the bachelor dragons would introduce himself as he arrived. The camera crew roamed around her, waiting for the men to arrive.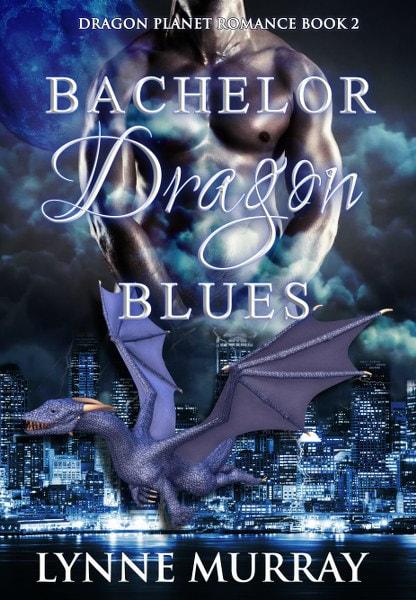 Bachelor Dragon Blues
Dragon Planet Romance Book 2
Can the love of an Earth woman save a dragonshifter from the ticking time bomb inside?
The Dragon Planet hails Jevrath as a war hero for a military action that wounded him. No one knows that spy bots invaded his wound during the battle. They track his every move. They can kill him at will. The only threat Jevrath knows about is the Dragon King's vow to force him into a planetary romance show, to publicly select a dragonshifter mate. Jevrath refuses and heads for Earth for a vacation. Then Beth, a human woman, walks through the door of the resort bar and his world will never be the same.
Beth's dream is to work with endangered species, but who knew they would be so sizzling hot? She needs a weekend away from her lab tech job and her lecherous boss. When she walks into the resort bar and sees tall, dark, commanding Jevrath, her dreams seem about to come true—along with her worst nightmares. She can have a lab of her own on the Dragon Planet, if she pretends to go along with the televised romance show. But her desires for Jevrath go dangerously beyond pretending.
Can the devotion of a dragon man sustain Beth in the face of 26 firebreathing dragon women who don't mind killing for love?
Goodreads * Amazon

Chapter 1
Letting Vacation Beth Out to Play
AS SHE GAVE her short, reddish blonde hair one last brush, Beth faced the fact that this vacation might not be so much fun on her own. She sorely missed her best friend.
Valerie was the fun friend, Beth was the shy one
Beth put off as long as possible the moment when she would brave the place alone. She had dressed in her favorite thrift store silk blouse—green to bring out her eyes. The jeans were tight enough to show off her butt for those interested. Beth had learned her lesson. She was naturally shy, but she had learned not to bother talking to anyone not enthusiastic about her curves. Hanging out with Valerie was a lesson in how not to be a doormat.
Beth and Valerie met at college. They were the two hardest working people in the dorm. No one who knew them expected them to become friends, which was total BS. Aside from serious study habits, both were blessed with abundant figures. The first thing they shared was a brainstorm session on where to find the best, cheapest, plus-sized clothes. Then there was that chip on the shoulder thing. They both had that for different reasons.
Valerie was biracial, her mother black and her father white. It took a while before she confided in Beth that she had both an academic scholarship and some affirmative action grants that came with a built-in defensive attitude.
"I have earned every single advantage I've been given." she said fiercely I've got no time for people who want to tear me down."
Beth grew up poor, white and rural. The minute she opened her mouth some people heard her accent and lowered their expectations. She wasn't ashamed of where she came from, but she had to work twice as hard to get respect. She put her head down and refused to give up till they caved. So far, they always had. Everyone but her family.
Every call home ended with her mother suggesting that Beth find a nice man with a decent job and stop killing herself working so hard so she wouldn't "end up a lonely old woman."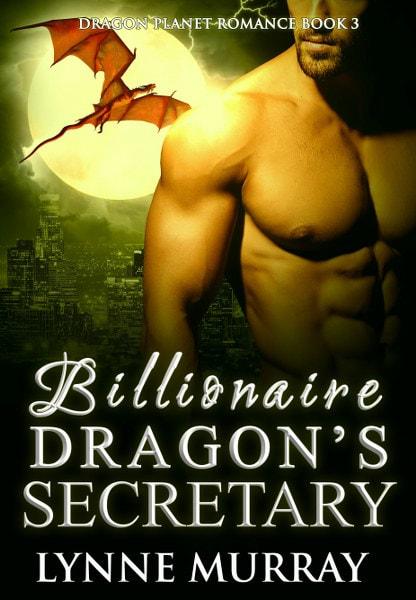 Billionaire Dragon's Secretary
Dragon Planet Romance Book 3

Jill is kidnapped by a lying, cheating dragonshifter and stuck on the Dragon Planet. Romance with a dragon is the last thing on her mind. She only wants to earn enough to pay for a ticket back to Earth, but her billionaire dragon shifter boss sets her senses on fire, and he's trying to give her every reason to stay. Targon, "the Gold Whisperer," fiercely guards his heart and his hoard until his new secretary, Jill arrives. Instantly he recognizes her as his True Mate. How can a dragonshifter convince an angry Earth woman to trust him when he doesn't trust himself?


Goodreads * Amazon

Billionaire Dragon's Secretary
A Dragon Planet Romance (Book 3)
Chapter 1
Date with a Dragon
NO ONE WARNED Jill about lying, cheating dragonshifters until it was too late. How can you warn someone about something that doesn't exist? Dragons belonged in story books and movies not in major urban centers. Okay, there were a few other red flags to warn her that Ray was dangerous. Unfortunately, like a true predator, he hit her blind spot.
The "hidden gem" of a restaurant he had taken her to turned out to be a portal to the Dragon Planet. Guards had taken her date into custody and Jill found herself talking to a sympathetic woman named Leona.
He was lying about everything.
A wave of anger swept over her. "What a fool I am."
Leona leaned forward and patted her arm. "This man is a predator. One of his skills is very careful observation of his target. He might have been watching you for several days before he approached you."
 "I did get the feeling he was trying to show off how rich he was," Jill said. "I figured he was exaggerating. But he was so funny and sweet. And frankly, so smoking hot." Now she felt her face flushing in embarrassment. "I thought what harm can there be in sharing a meal?" Jill glanced at Ray, still arguing with the guards. "He did try to give me a necklace. It looked like solid gold. Of course, I refused. Wow, jewelry on the first date, I'm not for sale." 
Get the series box set!!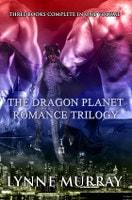 Amazon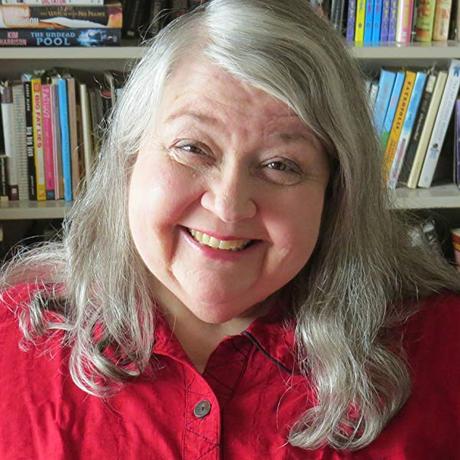 Lynne Murray was born in Illinois and grew up in transit Texas, Alaska, 
Florida, Washington state, and Southern California due to her 
father's work with the military.
Lynne writes the kind of books she loves to read. Those usually feature a lot of action, quirky characters and supernatural attitude.
She just might read anything that isn't tied down, but some of the books that have to be restrained also make it onto her list. Her favorite authors include Illona Andrews, Faith Hunter, Patricia Briggs, Kim Hamilton, Terry Pratchett and T.H. White.
She now lives and writes and stares out the window at the ocean in San Francisco with a group of rescue cats, who rescue her right back with heroic feats of purring.
Website * Blog * Facebook * Facebook * Twitter * Pinterest * Amazon * Goodreads

Follow the tour HERE
for exclusive excerpts and a giveaway!

a Rafflecopter giveaway