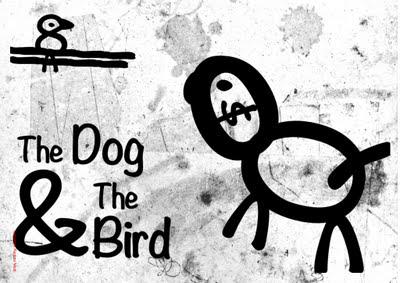 This print was made using an typography application that lets you play around with words and numbers. So if you look closely, you will notice that the entire print is just that, characters you can find on a keyboard.
The Dog's Body is a Q
The Dog's and Bird's Legs are Vs
The Dogs's Head is an O
The Dog's Mouth is a $ sign
The Wire the Bird is sitting on was made by joining dashes -
The Bird's body is an 8
Then I used another application that gave me the "dirty" background paper which I think for some reason adds to the whole print.