I am always thrilled when I discover a new thriller writer (especially desi crime). Thriller writers tend to be prolific, which usually means a steady stream of entertainment from a trusted author.
Synopsis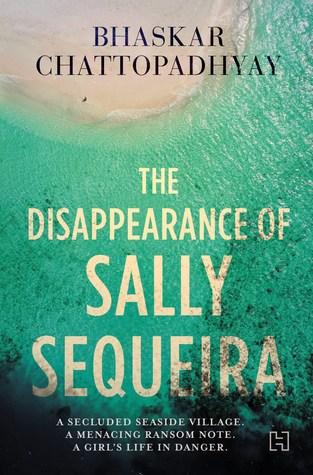 With its pristine beaches and clear turquoise waters, the picturesque hamlet of Movim in Goa seems like the perfect holiday spot for detective Janardan Maity and his friend Prakash Ray. But when the father of a local teenage girl receives a letter asking for a large sum of money in exchange for his daughter, Maity and Prakash find themselves in the thick of an unlikely mystery. For, they discover, the girl has not been kidnapped at all, and is safe and sound in her house.

As they begin to investigate, the duo encounter the mysterious characters who inhabit the tiny village, each hiding a secret of their own - not least the frail and shy Sally Sequeira, who keeps to herself but steps out at night to dance to the notes of a piano.

~ Synopsis from goodreads
My Review
The Disappearance of Sally Sequeira was a solid crime mystery. It's on the short side (somewhat the length of an Agatha Christie, I guess), and it retains the mystery for the entirety of the novel.
Maity and Prakash - the detective pair are a modern day Poirot and Hastings, and I enjoyed their back and forth while they investigate the disappearance.
But the real winner in this book is the titular character - Sally Sequeira. She is a bit of an enigma. Nobody seems to know her well, which is very odd when the setting is a small isolated village in Goa.
It's up to Maity (our Poirot) to piece together the girl's character and the events leading up to her disappearance and he does this very well meticulously sifting through people's statements, their body language, the clues, and the red herrings.
When the denouement finally occurs, it is a complete surprise, and yet when Maity ties together all the clues for us, it makes complete sense.
Last thoughts
Overall, this was a classic whodunnit, and I look forward to picking up more books in this series.
Hu ge thanks to Hatchette India for sending me this book for review consideration.