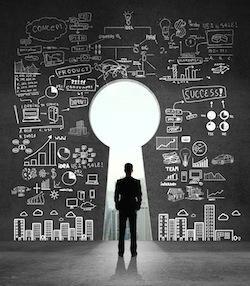 "I've attended many social media strategy sessions that goes something like this…
Twitter? Check.
Facebook? We got a bunch of hip questions to ask so…check.
LinkedIn? Tough crowd but we're going to join (AKA: hijack) a group. Put a check in that box.
Pinterest? It's a stretch but sure we can put pictures of our company picnic up there. Check!
This is usually the extent of the social media strategy in many businesses. The strategy matches the modus operandi of a paranoid roulette player – cover every number.
But like the roulette payer, covering every number in social media slows swirling down the toilet bowl but doesn't prevent it.
Despite inevitable failure, the stock-in-trade social media strategy starts with a pithy cover your bets social media "action plan." If you've tried to implement this strategy you've seen firsthand the manic ultimately useless activity it prescribes. Your office becomes a "TwitBookIn" mill churning out useless snippets for a faceless (largely unresponsive) audience.
How did we get here?" More>>>