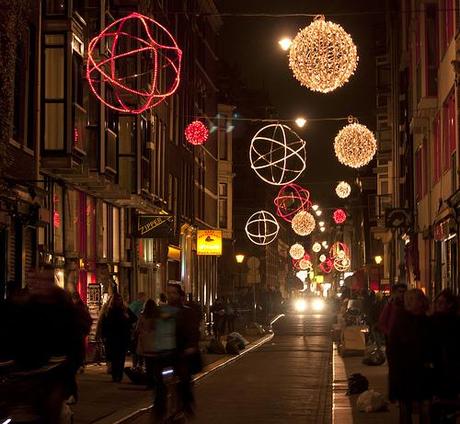 Flickr Creative Commons/Kitty Terwolbek
Boxing Day, Tweede Kerstdag, Second Christmas Day, the day after Christmas... whatever you choose to call that extra day off work on the 26th of December, Amsterdam can help you celebrate.
First, head off to the Amsterdamse Bos, the landscape park that straddles the municipalities of Amsterdam and Amstelveen. Every year, the Amsterdamse Bos welcomes families tocelebrate Second Christmas Day on the grounds. Glühwein and hot chocolate are served to warm body and soul. If that doesn't keep you warm enough, you can huddle by the outdoor fire pit. An array of snacks are also on offer to keep the hunger at bay. Winter themed activities fill the day and the visitors center is open free of charge.
Once you've seen and done all that Tweede Kerstdag at the Amsterdamse Bos has in store for you, head to Paradiso on the Leidseplein for their Paradiso Christmas Matinee. The notoriously wild night club trades its reputation for a classier one during its live holiday music show. Poets and writers - the like of which include Frank Starik and Vroukje Gardener - will regale audiences with Christmas stories. The Paradiso Orchestra - which boasts members from  the Dutch Chamber Orchestra, The New Trombone Collective, Royal Concert Orchestra, and the Amsterdam Sinfonietta - will provide the playlist.
Be sure to hit up one of the surrounding restaurants or cafes for some traditional holiday goodies.
Yup, in Amsterdam, we celebrate the day after Christmas in style.