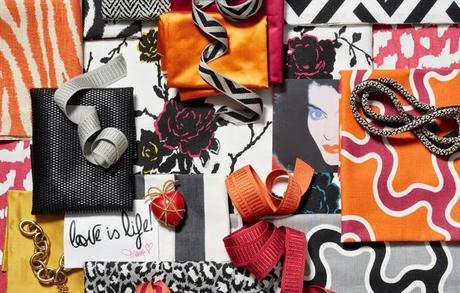 Let me just say I think Diane Von Furstenberg is rocking it!  There are certain women of a certain age that truly inspire me, and she is one of them.  When 
Kravet
 asked me if I was interested in interviewing Diane, I jumped at the chance.  She collaborated with them on a new fabric and trim line.  It is totally in keeping with her brand identity and everything you would expect from DVF!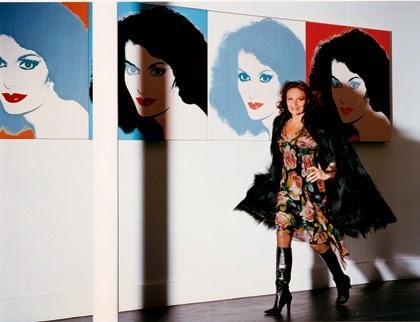 Mario Testino
A pop icon, a princess (once), a mogul, and mother (to 2 children and an empire) DVF encompasses and defines a strong, passionate, successful woman who seems to "have it all."  Diane began her career as so many women do.  She did not want to be considered just a wife to Egon Von Furstenberg, she wanted something for herself.  She began designing women's dresses, which led her to New York, which led her to Diana Vreeland, and a career was born.  She gave us the wrap dress four years later. It wasn't just a body hugging jersey dress ~ it became a movement.  Like being freed from the corset in the early 1900's, this little wrap dress represented liberation.  It signified a new woman looking feminine, free spirited, in a man's world (and you could be out of it in 30 seconds...her words not mine).  Everybody took notice!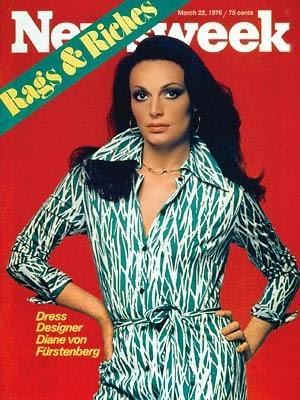 As the years went by, Diane moved to Paris and had a string of successful business ventures, including decorating
The Claridge
, an experience she really enjoyed.  It gave Diane the confidence to relaunch her business, introduce the iconic wrap dress to a new, younger legion of fans, and expand beyond "the dress."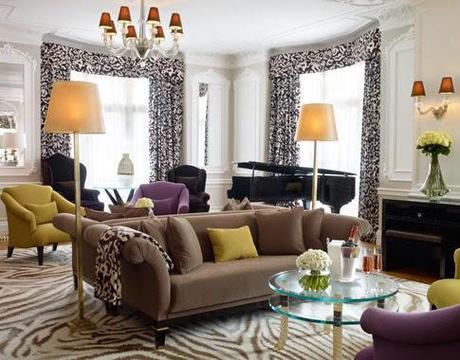 Grand Piano Suite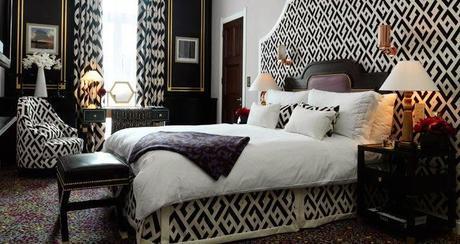 She was fashionably late this night, but the always fashionable Diane slinked across the room and spoke of her inspiration for the fabric collection with Kravet: photography and nature, her passion for design, and what's next for her and her team.  I didn't get the chance to interview her because she was immediately mobbed, but no matter, I met her and she's fabulous!  Her love of black, white, and beet (her signature) was the cornerstone of the collection.  Vibrant, bold, graphic, vivacious patterns in bright colors are the foundation of the collection, mixed with subtle color and solids along with the addition of coordinating trim tell a complete story that is pure Diane.  Since she is so textile driven, it's a natural progression.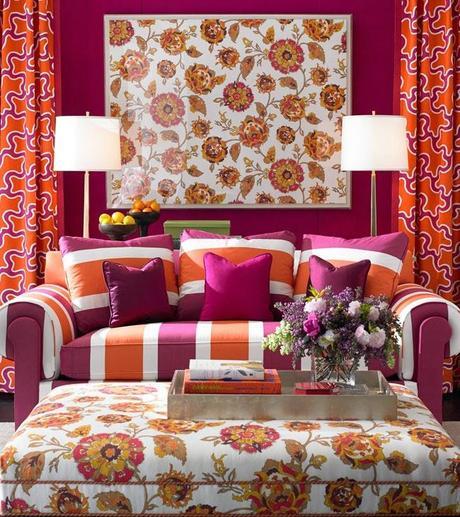 photos via Kravet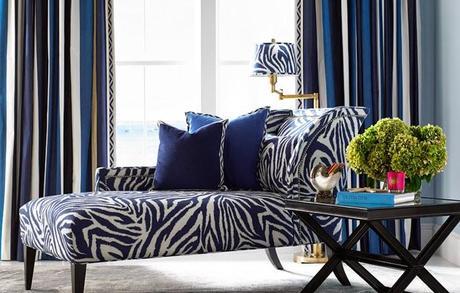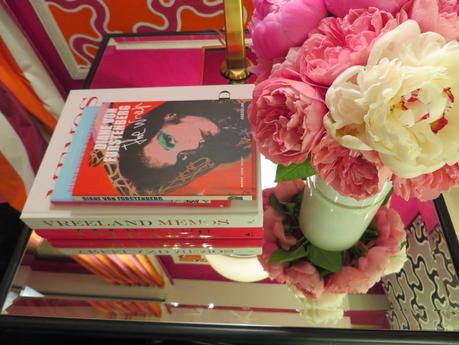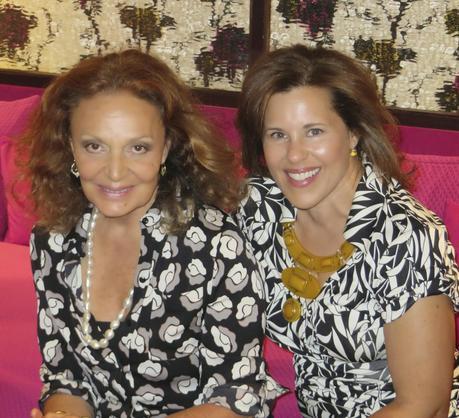 The DVF empire encompasses sportswear, beauty, tabletop, fragrance, jewelry, bed and bath, and now the fabric collection.  Rugs are on the horizon as well.  There is no stopping her.  At 67 years old, she is "in the early fall" of her life ~ she has much more up her jersey clad sleeve.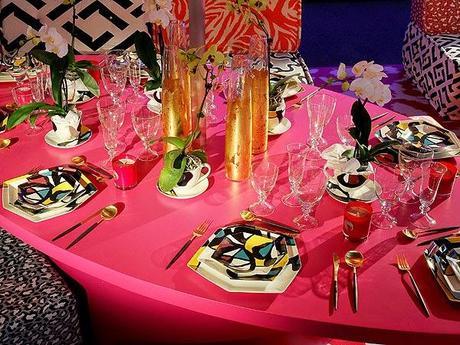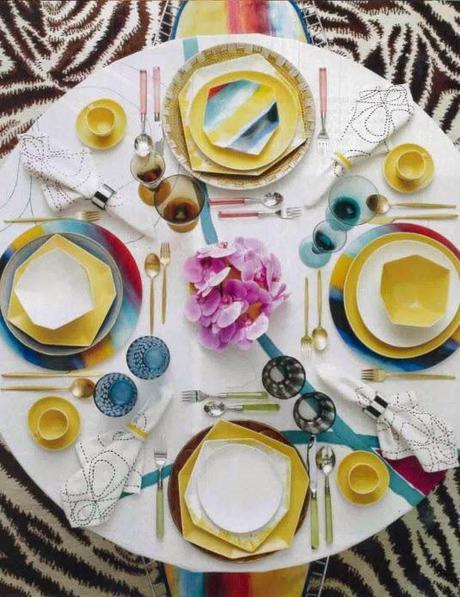 You heard it here first!  She has a reality show on E! coming in November, the premise being interns put thru the paces vying to be the DVF global brand ambassador for a time.  She has 2 adorable books being released, and since she embraces social media and has an eye towards the future, look for a limited a edition of Google Glass due out in June.  You can add your name to the waiting list at Net a Porter.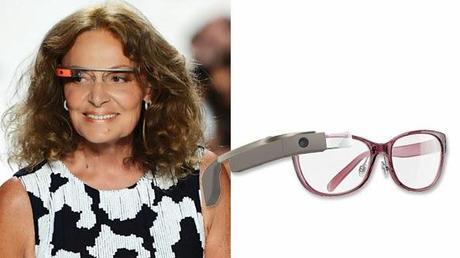 Diane has been called, "The most marketable woman since Coco Chanel."  She says, "It's all about being the woman you want to be!"  Plain and simple.
That's a wrap!