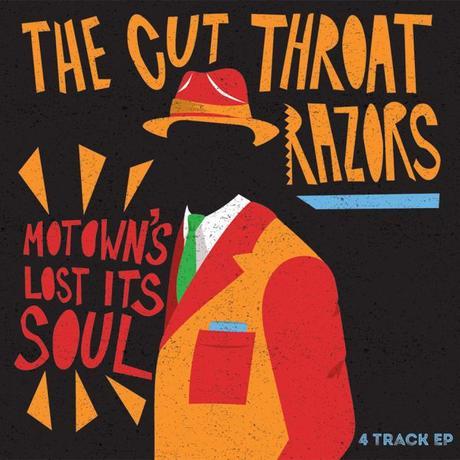 Ralph's just blogged
SAMA
winners
Colonel Mustard and The Dijon 5
and having dug his disco ball out of the shed,
Ralph
thought it was about time he further investigated Scotland's burgeoningly manic and funky 'disco-
tastic'
ska scene.  
Where better to start than with
The Cut Throat Razors
and the release of their latest EP
Motown's Lost It's Soul
which is due out on November 27th. Having recently played their track
Jessica Rose
on the
Radio KC
Indie Show to some excellent feedback it was with great anticipation that the turntable was spun for this new release.

The Cut Throat Razors
are a funktabulous 11 piece with a reputation for tearing up the stage with a fun-filled musical extravaganza to delight their fans during live shows. The release of the
Motown's Lost It's Soul
EP see's them add some new tricks to their repertoire.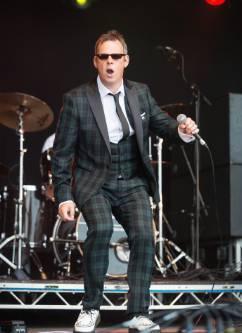 First track up is the eponymous
Motown's Lost It's Soul
and 
the lyrics were inspired by the
Julien Temple
documentary
Requiem for Detroit
about the disembowelment of that once great city. The de-industrialisation and societal chaos that accompanied it chimed loudly with vocalist
Scott Crawford
's own experience of growing up in Paisley.
It's got a moody
Stax
-like groove with choppy guitar and sexy horns in abundance. It's probably outside its time and place, but who cares...you could almost believe you were walking down Seedhill Road wearing a big pink fedora, checked strides and a fur collared coat.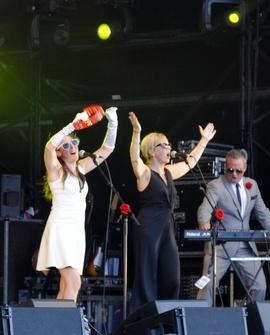 Losing My Mind
is ascribed by
The Cut Throat Razors
as '
What is it about lust that can turn otherwise sane people just a little bit bonkers. It's not just people either, in the animal world it could be argued that it's even worse. Take hares for instance, they're normally very happy to get chased around a dog track by half a dozen pre-rescue greyhounds but come the month of March they take up boxing and can be found knocking lumps out of each other in farmers' fields everywhere and all for a little bit of nooky'.
Whilst, for me, it's not the strongest track on the EP it's got an infectious synthi-ness going on that's hard to stop going back for.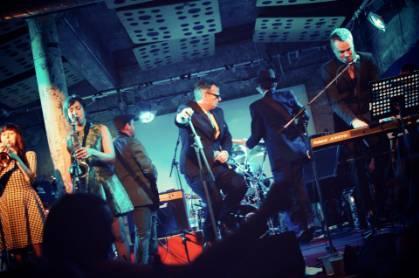 She's My Baby
, on the other hand is a groovy tune no self-respecting Mod or Modette would pass up the chance of sashaying to on the dance floor. Great horns and Sixties vibe that'll see
The Cut Throat Razors
fans bouncing at gigs.
A Beautiful Day
seems to have a more introspective vibe with more of a story tell. It's got shades of the
B52s
interspersed with
The Rezillos
...what's not to like!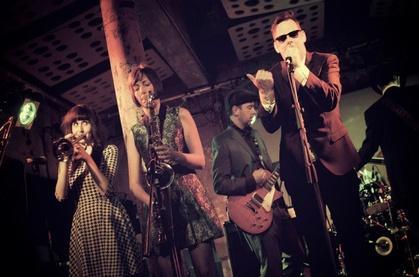 You can catch
The Cut Throat Razors
(Winners of The Sunday Herald 'Best Unsigned Band' 2014) live on the 14th of November if you're lucky enough to be at
The Big One Festival
in Dorset or at the EP launch in
Stereo, Glasgow
on November 27th ably supported by another Ralph's Life favourite,
Supa and Da Kryptonites
 (of whom more later).