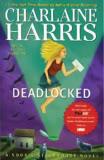 What's the craziest, most insane thing you've done when you were buying one of the books in the Southern Vampire Mysteries aka. Sookie Stackhouse series? One of our favorite bloggers, TB Rants & Raves, shared one of her stories, in anticipation for the upcoming book, Deadlocked!
Here's some background as to why she wrote and shared her experience…
My love for Charlaine Harris' Sookie Stackhouse series makes me do some things that are a bit … odd. I suspect I'm not alone in this. So, as we approach the release of the 12th Sookie book, I thought I'd share with you one of my more colorful fangirl moments.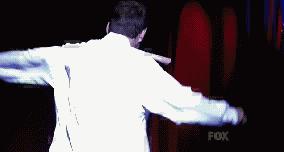 You can read her experience in her tell-all in The Things I Do For a Sookie Book!
Now, I'm probably tame compared to her or some of you…unless you count standing outside the bookstore, waiting for the doors to be unlocked, then opened…but feel free to share with us – your craziest, most insane or just plain unusual way you got your hands on any one of the books in the series!
Go ahead…make our day! Share your experiences below!