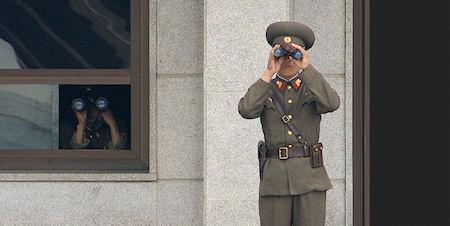 image credit: Edward N. Johnson
North Korea has appeared increasingly belligerent since the UN tightened sanctions. Pyongyang has threatened to attack both US and South Korean targets. The Democratic People's Republic also says it is restarting its nuclear reactor, five years after shutting it down.
But a survey of 50 years of North Korean bellicosity shows nothing major is likely to happen.