The following rooms are some of my favorites. I noticed when I placed them together they all had a common thread. Big bold art. The styles are all quite different, and they each have different elements I appreciate, but its the art I realized that draws me into the spaces.
I love the quirky vibe of Vintage Renewals shop, The Loft.  There is a lot going on, but the large piece of art pulls it all together. (And is that a hanging television on the right?)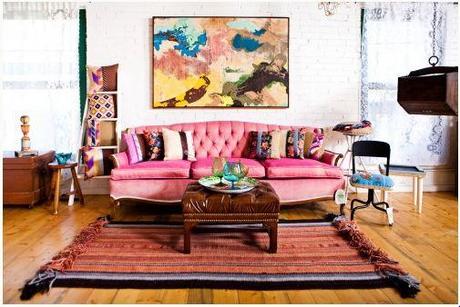 This space is chic and glam, and I am dying over their table choices. It is quite neutral, but the pops of color from the artwork add energy and excitement...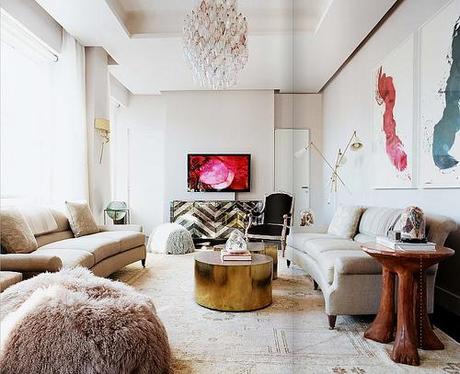 Here lack of color is not an issue.  The bold piece emphasizes this and actually makes the bright sofas and color seem tamer...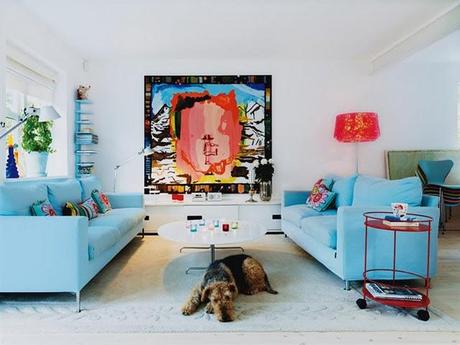 I examined my own walls and  I realized I have a large piece here and there, but mostly gallery walls made up of lots of small pieces and signage.  I would love to find one giant painting that centers and grounds the room.  How about you? Are you big and bold or mostly gallery?