It's official, hats are back in a big way! Fall 2013 trends are beginning to surface and the hat appears to be a staple for both men and women this coming season. The 2010s have slowly moved away from the functional and athletic hat, and made a turn towards the fashion hat. With vintage being more popular than ever, SLV has also seen an increased demand in hats for the sake of creating a unique look. Vintage hats are something quite special because in previous decades hats were worn specifically for fashion!  Here is a quick overview of the hat by decade:
Early 1900's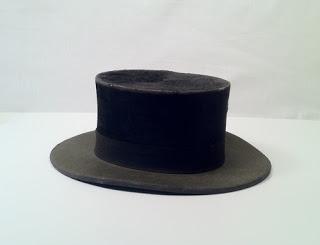 Antique 1910s Men's Black Top Hat by Christy's of London, $55
The top hat as been in fashion for over a century and was typically an expression of fashion and class status for gentlemen. During this period hats were still predominantly thought to be for men and hats for ladies were just beginning to gain popularity. By the 1910s elaborate fashion hats for wealthy women swept the fashion world. 
1920s-1930s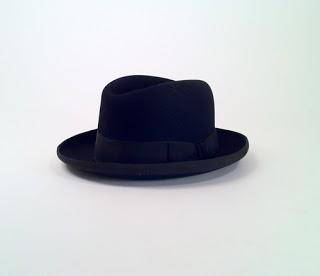 Vintage Pre 1930s Dunn & Co. Black Trilby Hat, $75
Hats were incredibly popular for both women and men during this period.  Hats were still used for class distinction, and of course for personal expression, however, few left their home with out a hat of some kind. Hats took on a more streamlined and modern look compared to their over the top Victorian and Edwardian predecessors.
1940s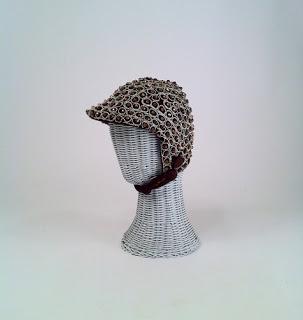 Vintage 1940s Mr. Milton Beaded Jersey Hat, $110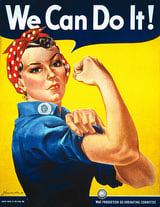 The 1940s brought some interesting fashion hats. However, due to the second World War hats began to be seen as 
unnecessary and frivolous. The men went to war and the women began to work, so there was little time for fashion. This did bring about the currently en vouge, "Rosie the Riveter" red bandana look for women that has resurfaced myriad times since.
1950s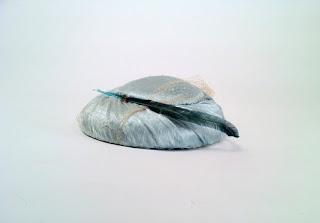 Vintage 1950s Baby Blue Wide Brim Hat with Feather Plume, $35
The post war boom and the expansion of the middle class rebooted the hat. Hats were worn by both men and women in casual and formal settings. Although hats were once again fashionable, 
they never again became required fashion as they were post-war.
1960s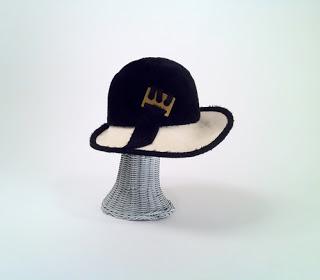 Vintage Mod 1960s Black & White Felt Fedora Hat by André, $55
With the mod movement, fashion became much edgier for both women and men in the 1960s. Hats were specifically an expression of personal style. It was also during this era that Jackie Kennedy re-popularized the pillbox hat, creating a fashion frenzy and historical moment for the hat.
1970s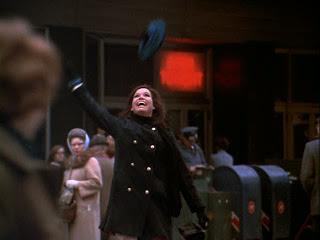 Hats were not unpopular in the 1970s, particularly in high fashion, with the wide brimmed floppy hat. Nonetheless, with grassroots endeavors such as the  Hippie, Civil Rights, LGBT, and Women's Liberation Movements taking over many chose to use their hair and not hats has tools of fashion expression.  
1980s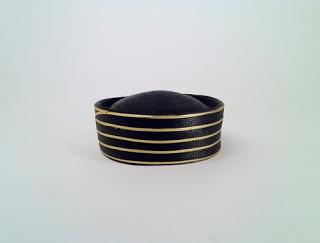 Vintage 1980s Nautical Navy Blue & Gold Pillbox Hat, $24.50
The 1980s made way for hats once again. There is something to be said for 1980s hats because the reach of them is so diverse, and seen predominantly in young, casual fashion trends. Hats were not a necessity, but became gained a coolness factor that carried them into the 1990s. 
1990s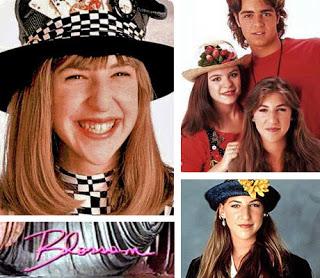 1993 is now considered vintage and there is one name synonymous with early 1990s hats: Blossom. Hats were quirky and funky, and strictly for fashion's sake!
Recently we have seen the resurgence of the hat in formal fashion wear with the fascinator, post Royal Wedding. In fact here I am in one recently at a wedding.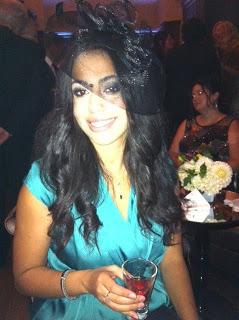 Regardless of your personal style hats are a great way to express yourself and instantly change your look. Hats are also a fabulous way to incorporate vintage pieces into everyday fashion.  Be sure to check out our full selection of vintage hats for more style inspiration!