The Clock Flower
by Barbara Casey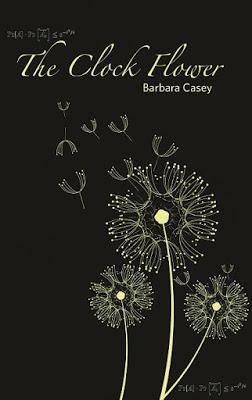 GENRE

: Mystery/Suspense




BLURB:




Mackenzie Yarborough, one of the three FIGs—Females of Intellectual Genius—finds herself facing a terrifying death of an ancient evil dragon while in China working on a secret research project and trying to discover the truth of her birth parents.


Amazon  http://tinyurl.com/ycuva57k


EXCERPT




At first Mackenzie just listened, from a distance, like an interested bystander looking through a window and then passing on by untouched by what she saw. Gradually, as more of the story was revealed, Mackenzie allowed the words to get a little closer and started to examine each one and its meaning, holding it up against her body like clothing, as though deciding whether to try it on to see if it fit. Deciding if the pain was too great. Then, slowly, like ripples in a pond eventually reaching the shore, or a far-away echo finally being heard, the words became clear and their meaning understood. All of those years of calculating her numbers to find the answers, of wondering, of wanting to know; now she did. It was real, and it was true. It was her story.




There would be more questions in time, when she was ready to hear the answers, but for now Mackenzie knew what she needed to know. That her mother hadn't wanted to put her in an orphanage, and she had always loved her. And a father who tried to show his love by taking care of her, even when she was far away and living in an orphanage where numbers were her friends.




As the sun's first rays cast sparkling glitter over the Yellow Sea heralding the arrival of a new brilliant day, Mackenzie and her mother sat quietly on the wooden seat in an ancient pagoda, loving one another as only a mother and her child could, while the delicate scent of lotus embraced and comforted them, offering reassurance.




Back inside the house, in the wing where Carolina and the FIGs were staying, Jennifer impatiently threw back the bed covers and went to Dara's room only to find Dara sitting up in bed, also unable to sleep. Without saying anything, Jennifer climbed in next to her best friend, careful not to wrinkle the neatly folded spread, the blanket, and the top sheet, knowing that was how Dara liked it. There in the quiet darkness, the two FIGs sat side by side, one foot touching the other's, waiting for the black of night to once again give birth to the light of day.




"What I want to know is about that guy's birthmark he had on his arm—Fu Wang. It was definitely a dragon, and the symbol below it meant 'Dragon King Ruler,'" said Dara because she was a genius in foreign and obscure as well as obsolete languages.




"Yeah, I saw that. It was fake. Not even a good tattoo—it was just painted on," said Jennifer, because she was a genius in music and art.




Silently, the first early-morning rays of the sun tentatively reached through the latticed window forming a crisscrossed pattern on the dark, polished wooden floor. "You finished the musical composition you were writing." Dara said it as a matter of fact rather than a question.




"Yeah." Then after a moment, "I call it The Clock Flower." Another moment, "It is Mackenzie's story."




"That's great, Jennifer."




Then, as though Jennifer knew Dara was thinking about the painting and wondering what it meant, "Ling is Mackenzie's mother. She is the blue lotus. The yellow dandelion is the research—Yellow Sea Laboratories, and the red dandelion is Mackenzie."




Dara didn't ask any questions because in a strange way it made sense. Certainly in Jennifer's mind, it all made perfect sense because she was a Female of Intellectual Genius.




After another pause, "Dara, Mackenzie has one on her shoulder." Jennifer didn't need to explain to Dara what she meant—that Mackenzie had the dragon birthmark.




"I know," Dara answered.




AUTHOR Bio and Links: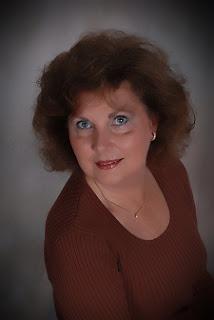 Originally from Carrollton, Illinois, author/agent/publisher Barbara Casey attended the University of North Carolina, N.C. State University, and N.C. Wesleyan College where she received a BA degree, summa cum laude, with a double major in English and history.In 1978 she left her position as Director of Public Relations and Vice President of Development at North Carolina Wesleyan College to write full time and develop her own manuscript evaluation and editorial service.In 1995 she established the Barbara Casey Agency and since that time has represented authors from the United States, Great Britain, Canada, and Japan. In 2014, she became a partner with Strategic Media Books where she is involved in acquisitions and day-to-day operations and oversees book production.

  

Ms. Casey's two middle-grade/young adult novels, Leilani Zan and Grandma Jock and Christabelle (James C. Winston Publishing Co., Trade Division) were both nominated for awards of excellence by the SCBWI Golden Kite Award, the National Association of University Women Literary Award and the Sir Walter Raleigh Literary Award.Shyla's Initiative (Crossquarter Publishing Group), a contemporary adult novel (occult romance/mystery), received a 2003 Independent Publisher Book Award and also an award of special literary recognition by the Palm Beach County Cultural Council.The Coach's Wife (ArcheBooks Publishing), also a novel for adults (contemporary/mystery), was semi-finalist for the 2005 Dana Award for Outstanding Novel and listed on the Publisher's Best Seller List.The House of Kane (ArcheBooks Publishing), released in 2007, was considered for a Pulitzer nomination.Another contemporary novel for adults, Just Like Family, was released at Christmas 2009 when it received "Special Recognition from the 7-Eleven Corporation," and The Gospel According to Prissy, also a contemporary novel written for adults, received a 2013 Independent Publishers Book Award for Best Book in Regional Fiction.




The Cadence of Gypsies, a novel written for young/new adults, was released in 2011 and was reviewed by the Smithsonian Institute for its List of Most Notable Books.In 2012, The Cadence of Gypsies was expanded into a four-book mystery series called THE FIG MYSTERIES: The Wish Rider (2016), The Clock Flower (2018), and The Nightjar's Promise (to be released in 2019).




Ms. Casey also writes book-length nonfiction for adults. Kathryn Kelly: The Moll behind Machine Gun Kelly was released in 2016 and has been optioned for a major movie. In 2018 her book Assata Shakur: A 20th Century Escaped Slave was released and it has been signed for a major movie.




Ms. Casey's award-winning science fiction short stories for adults are featured in The Cosmic Unicorn and CrossTime science fiction anthologies.Ms. Casey's essays and other works appear in The Chrysalis Reader, the international literary journal of the Swedenborg Foundation, 221 One-Minute Monologues from Literature (Smith and Kraus Publishers), and A Cup of Comfort (Adams Media Corporation). Other award-winning articles, short stories, and poetry for adults have appeared in both national and international publications including the North Carolina Christian Advocate Magazine, The New East Magazine, the Raleigh (N.C.) News and Observer, the Rocky Mount (N.C.) Sunday Telegram, Dog Fancy, ByLine, The Christian Record, Skirt! Magazine, and True Story.A thirty-minute television special which Ms. Casey wrote and coordinated was broadcast on WRAL, Channel 5, in Raleigh, North Carolina.She also received special recognition for her editorial work on the English translations of Albanian children's stories.




Ms. Casey is a former director of BookFest of the Palm Beaches, Florida, where she served as guest author and panelist.She has served as judge for the Pathfinder Literary Awards in Palm Beach and Martin Counties, Florida, and was the Florida Regional Advisor for the Society of Children's Book Writers and Illustrators from 1991 through 2003.She is a frequent guest lecturer at universities and writers' conferences around the country including the SCBWI Regional Conference, the Harriett Austin Writers Conference in Athens, SIBA (Southeastern Independent Book Sellers Association), Florida Writers Association, and the University of Auburn, Montgomery.




In 2018, Ms. Casey received the prestigious Albert Nelson Marquis Lifetime Achievement Award for her extensive experience and notable accomplishments in the field of publishing and other areas. She makes her home on the top of a mountain in northwest Georgia with her husband and Benton, a hound mix who adopted her.




Website:http://www.barbaracaseyagency.com/

www.barbaracaseyagency.com .

https://www.goodreads.com/author/show/697572.Barbara_Casey

https://www.linkedin.com/in/barbara-casey-a9527667/




GIVEAWAY




Barbara Casey will be awarding a $20 Amazon or B/N GC to a randomly drawn winner via rafflecopter during the tour.

a Rafflecopter giveaway