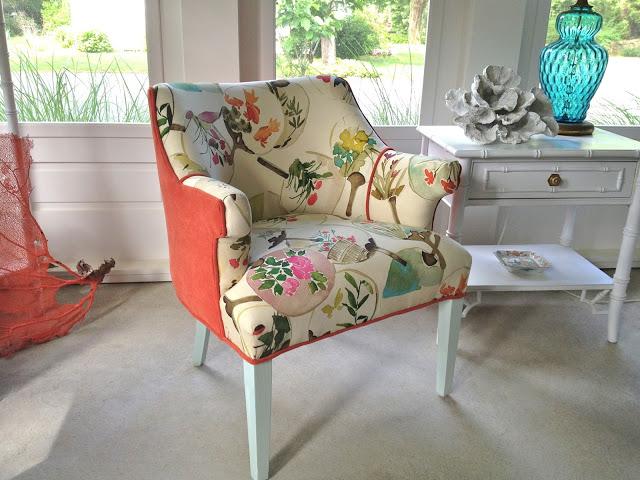 Is DONE!   I finished it last night in upholstery class, and I am so glad I stuck with my crappy little mold chair. It is really comfortable and has amazing lower back support  (just sprained my back last week so I notice that stuff at the moment).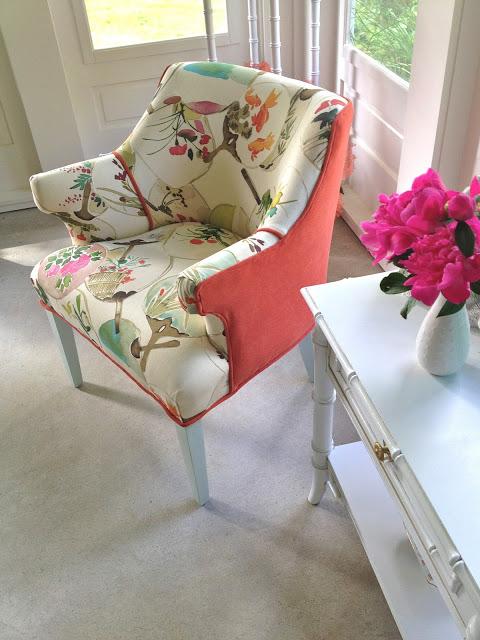 So here is was before...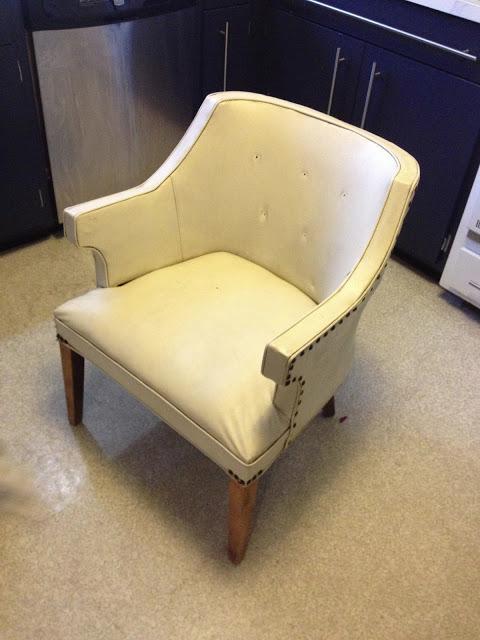 and the horror show during...
haven't picked anything up off the curb since.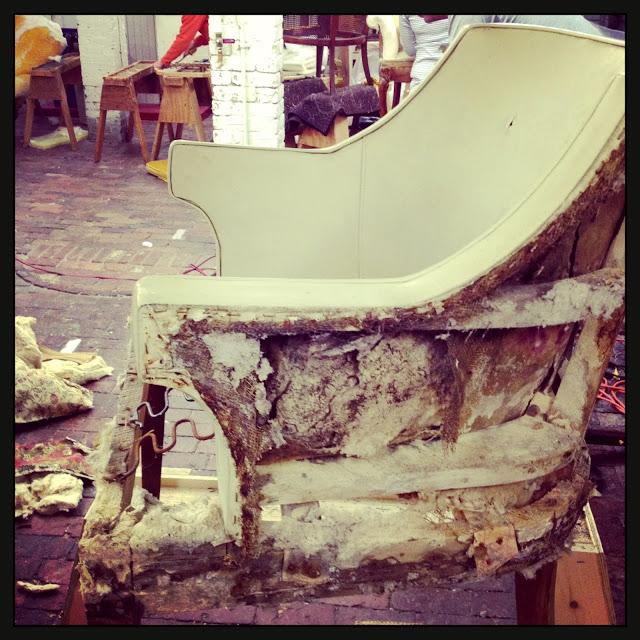 and after it was stripped and bleached to the moon...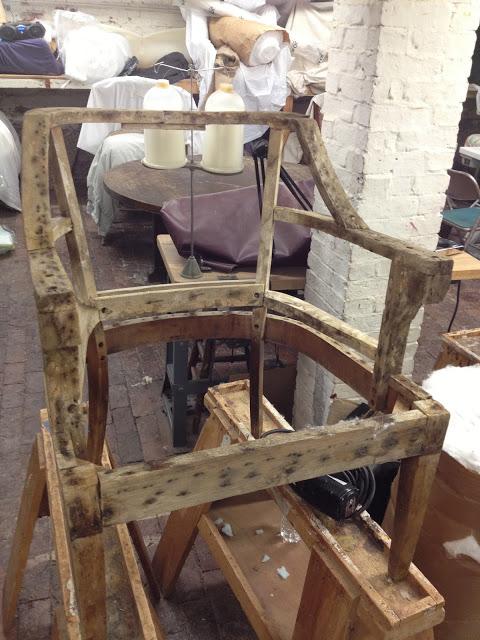 it underwent major gluing and traction...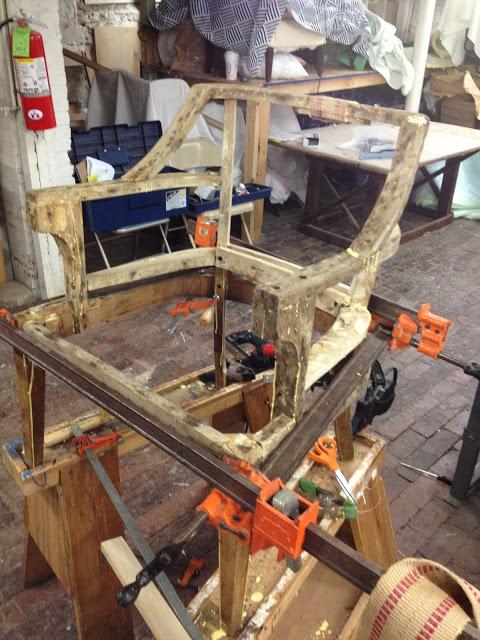 and slowly became a chair again.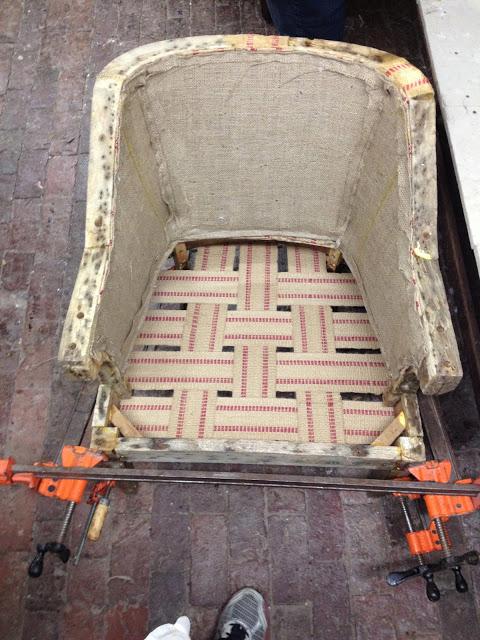 I really thought this class would make for a great tutorial, but here is the deal... This upholstery class was geared toward your specific chair. The instructor went around to each person and told you what you needed to do at each step. There were ottomans, benches, club chairs- and everyone was doing something different. This also took me 8 classes that were 3 hours each.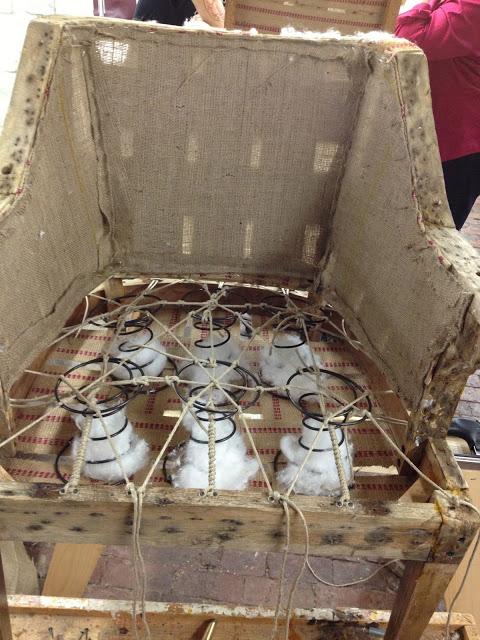 I am going to try to sort through all my photos  to make up a basic tips/ techniques post though.
I learned some great tricks I can share.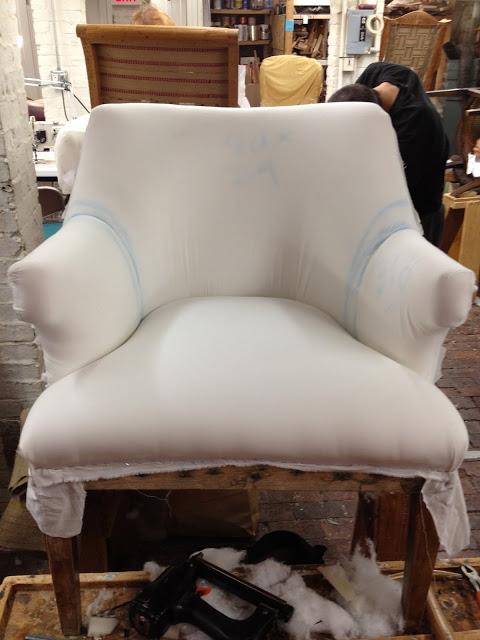 If this is something you wanted to REALLY master I suggest taking a class. I took mine in Boston/ Jamaica Plain at the Eliot School and had Paul Devito Jr. and his son Paul as instructors.  They know their shit.
The hardest part for me was actually the drive.  I just wish it was closer.
It took me 1 1/2 hours to get there due to the fact that I was going through Boston at rush hour. Then when I left there always was a Red Sox's or Bruin's game letting out as I drove home- so I endured road rage and created new swear words.
But despite that, I am glad I did this.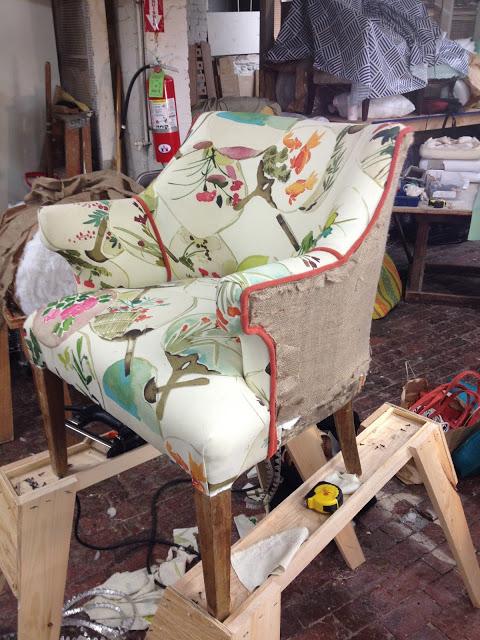 At the moment my little chair is in my sunroom with freshly painted minty legs.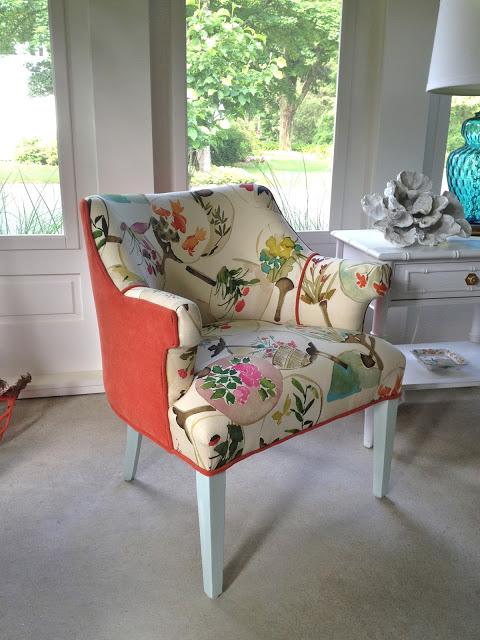 My children are not allowed near the chair.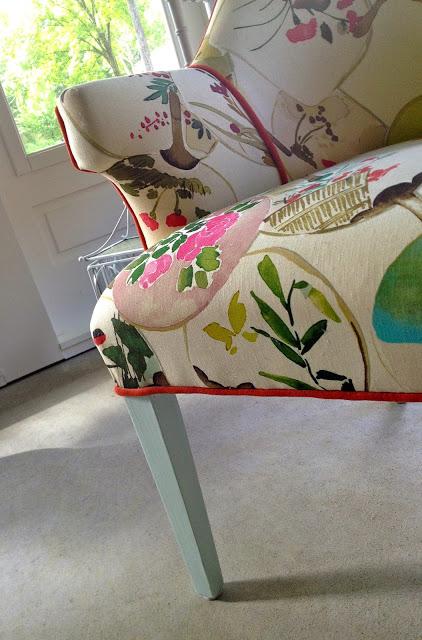 I'm ScotchGuarding it today.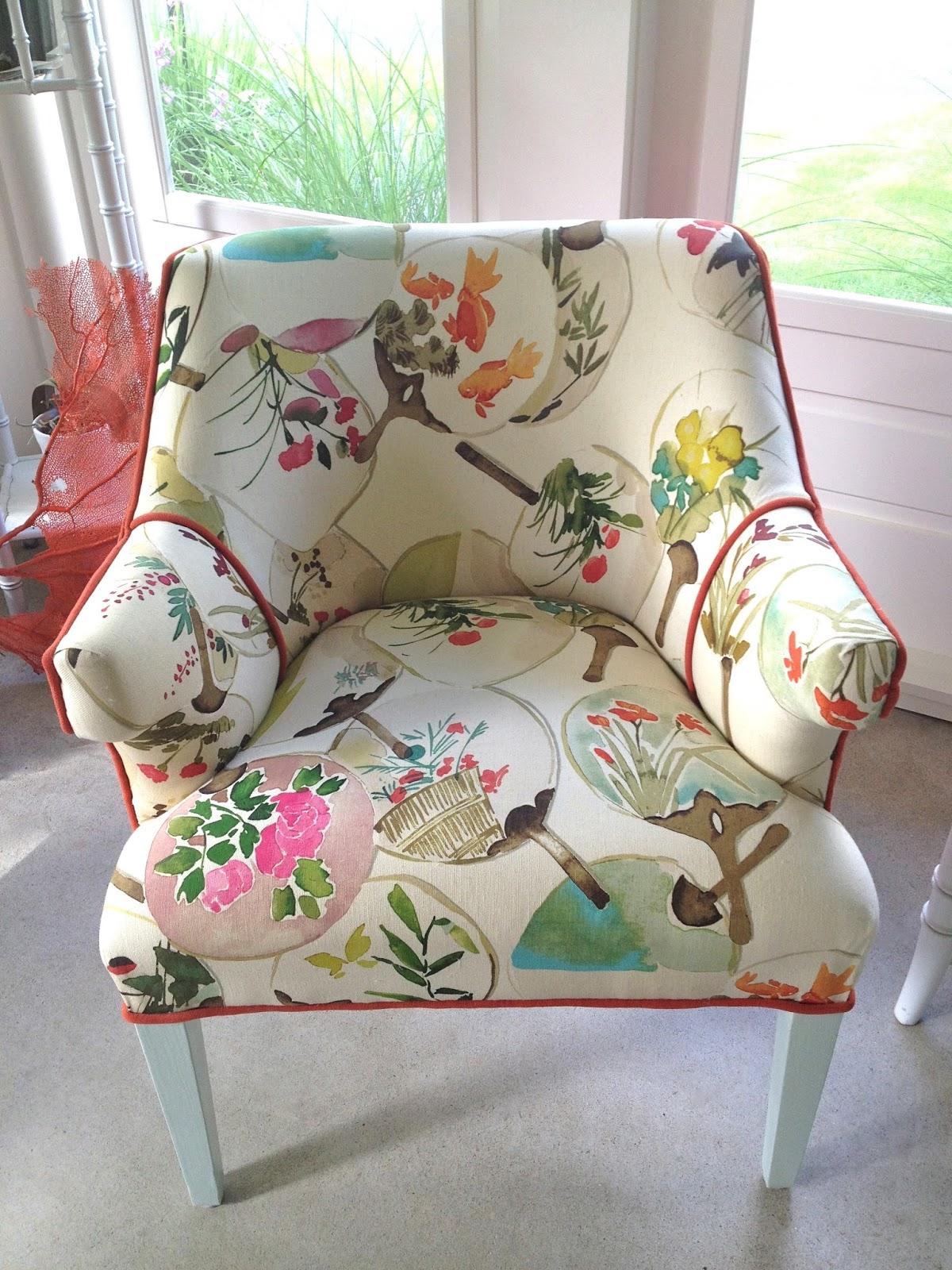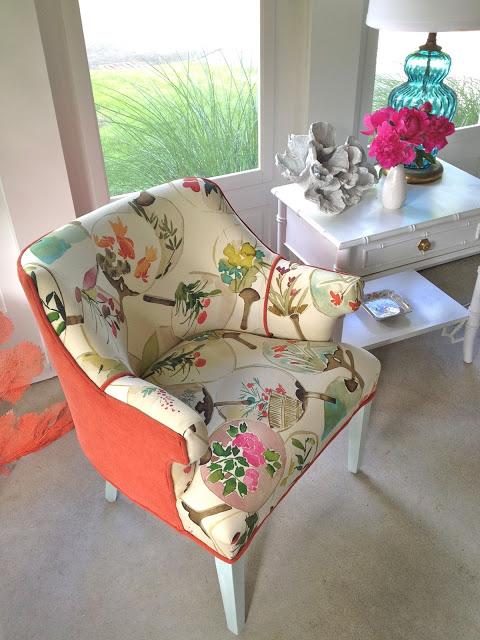 If you have any questions shoot them over.   I will be working on the How To post next, so I can focus it on any area you need.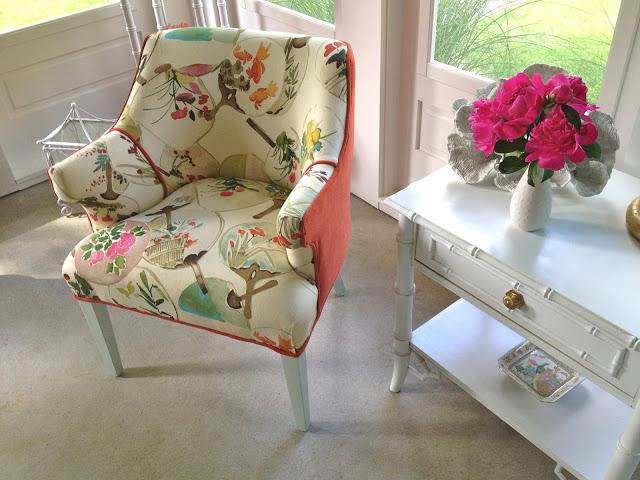 I also still have 2 classes left, so up next and I am bringing a cushion from my club chair so I can learn how to make a proper cushion cover WITH welt and a zipper (2 things I always leave off).