Image via CrunchBase
Last week's
PTO
meeting proved to be a positive night of learning for all parents who attended.  As per my last post,
The Center of Learning - Parent Connection (Part 1: Twitter Workshop)
, the evening began with a brief tutorial on how parents can set up a
Twitter
account and start following handles and hash tags that would be most beneficial to them.  The meeting went as normal, with the principal's and committees' reports.  A discussion was held regarding various methods that the PTO uses to communicate with families and how to continually improve in this area.  We had approximately 30 people at the meeting.  This was great!  We invited room parents to come to keep informed.  Many of them did; however, there were many who attended the meeting because of the article study we were holding.
I fully expected that when the meeting ended a number of parents would leave and we would be left with about half of the group for the article discussion.  I would have been very happy with this turnout for our first one.  But, to my surprise almost no one got up to leave when we said we were going to hold our discussion. This was encouraging!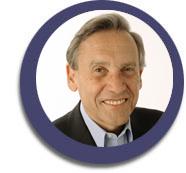 Dr. Robert Brooks (bio)
The prior week we sent out the article with the following invitation:
Join the PTO at our next PTO meeting where we will discuss PTO business followed by a more detailed discussion and study of an article by Dr. Robert Brooks, entitled:

Mistakes: What Parents Can do to Help Their Children be Less Fearful about Mistakes and Setbacks

,

http://www.education.com/reference/article/mistakes-parents-do-help-their-children/

.Take a few minutes to read the article and come ready to share and learn as members from the BT community explore this topic in greater detail.
I began the discussion by explaining that we all have success stories and not-so-successful stories about our
parenting skills
and practices.  The discussion was designed to draw upon the cumulative knowledge of the group while using Dr. Brooks' article as a guide for the conversation.
I must say that I was very nervous when I threw out the first topic and no one said anything.  Who could blame them.  With thirty parents in the room, who was going to be the first person to share a potentially embarrassing comment about how they handle mistakes and what they model for their children?  So, I started and as I talked what began to happen was a gradual increase in the comfort level in the group.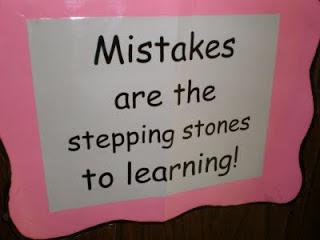 I am not sure if they expected me to only talk about all of the amazing things that I do as a parent to raise the perfect principal's children, but that was not the case.  I shared things of which I was proud AND things that were my mistakes.  I think it was important that the parents understood that this was not going to be a lecture about good parenting.  It was going to be an honest discussion of a topic with which we all struggle as parents.  After about 15 minutes people were chiming in and adding to the conversation in wonderful ways!
More than the learning that we gained from the discussion of the article, I was most proud of the way this group of parents (many of whom did not know one another) came together to talk as a community about raising our children.  Fears were shared, hopes were shared, tips were shared, pitfalls were shared; but, most of all a connection was shared.  None of us have all of the answers, but together we can help and support one another.  This fits in very well with our school theme, which is:
Better Together.
I know that this is not ground breaking in any way; however, I feel as though it was wall-breaking in some ways. Parents opened up with one another, they got to see the parenting side of their principal (for good, bad, or indifferent), and we learned a thing or two about making mistakes.
Hopefully we are making strides in the direction I mentioned in my previous post:
"I want Bear Tavern to be the center of learning for the whole community."

I can't wait for our next discussion!