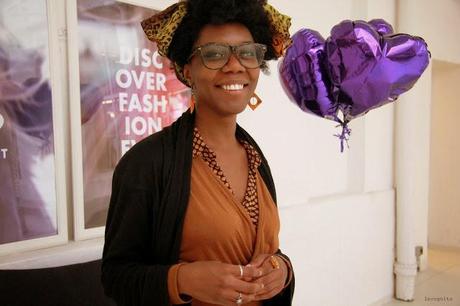 In 26 years old of life, I have never been able once to find tights matching my skin color. Hence the reason why I am always wearing black or colourful one. Eventhough sometimes I wish I could find «nude» tights for me I always end up thinking that it doesn't matter. Why? Because it enables me to be more original with the tights I am buying. For those reading this blog for a long time now, the tights I am wearing on these pictures are not new. After leaving my student status, I now have a new one: hello I'm an intern! Though I am definitely acquiring experience for my future career, my financial situation is still the same (if not worse) as when I was a student. I am broke, really. So to come back to my tights I often wear them, but did you know? I wasn't use to wear tights the way I do now.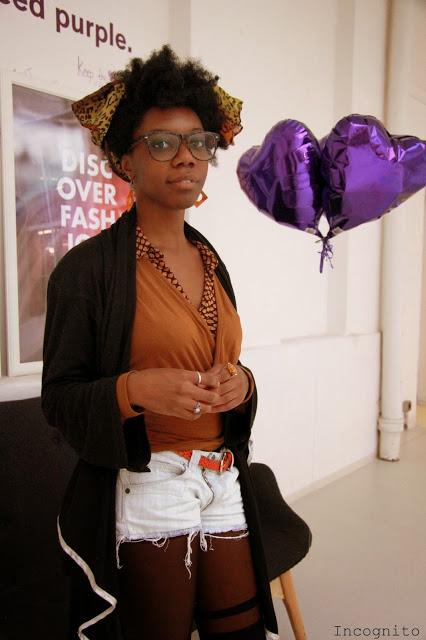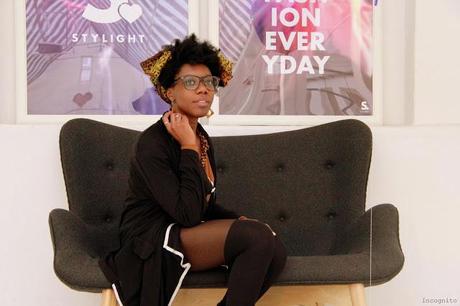 Tights have always been for me something to cover my legs when the weather would get colder. I wouldn't even wear them with a skirt or shorts instead they would be totally hidden by my pants. That is why I never considered them to be an accessory to embellish my outfits nor I thought they could be perfect trompe l'oeil. So what made me chose these tights?

Burlesque

. I adore this performing art, how through it femininity is expressed and everything lingerie and hoisiery.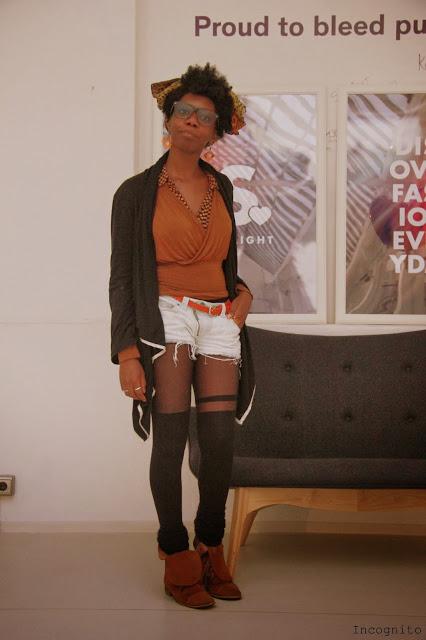 I am far away from being a burlesque performer and a femme fatale but when I stumbled upon these tights I couldn't resist. I thought they were really sexy since they remind of stockings and I like the stripe detail reminding garters. Nonetheless sexy not being the word to define me, I decided to tone down their sexiness with a quirky outfit. Hence my beloved Charlie Chaplin-esque shoes and the headscarf I decided to style as a bow.
I would never bother wearing stockings and garters and all things in the likes of

Dita Von Teese

because I don't think it would suit me but still I like creating an outfit around such references.