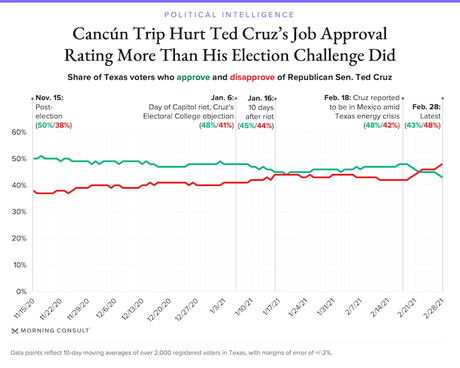 The chart above is from the
Morning Consult Poll
. Each point reflects a 10 day moving average of at least 2,000 registered voters in Texas, with a margin of error of only 2 points.
Note that Cruz's actions following the January 6th riot cost him some support -- from 48% approve to 41% disapprove on the 6th to 45% approve to 44% disapprove ten days later (16th). But his trip to Cancun while his fellow Texans were suffering from the winter storm and no electricity cost him even more. He now has 43% approve to 48% disapprove -- a negative 5 point margin.
He's still popular with Texas Republicans, but even among them his disapproval rose from 17% to 22%.