I love a burger I really do, for the longest time they were the fussy eaters get out of jail card on every restaurant menu. Cooked to the point of cremation with some plastic cheese they just were not getting the the love they deserve.
Roll on 2012 and in our fair city we have an abundance of bars and restaurants that actually only serve burgers and others who take great pride in them being a headline act on their menu.
;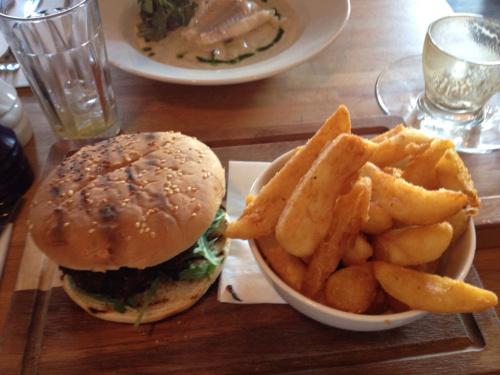 With gastro pubs like the Fountain on funnily enough Fountainbridge, burgers are enjoying now being given the care and the attention they deserve. I still get a flutter of excitement every time I am asked whether I would like my burger medium to rare.
As the foodie evolution continues I think this just shows how demanding the diner in our fair city now is, go to the Cambridge Bar just off Charlotte Square and they have more than 15 topping choices than can go with either a beef, chicken or bean burger. Fair to say a burger alone won't leave you hungry and with guest burgers and now a venison option as well this is one example of a bar where the burger is King.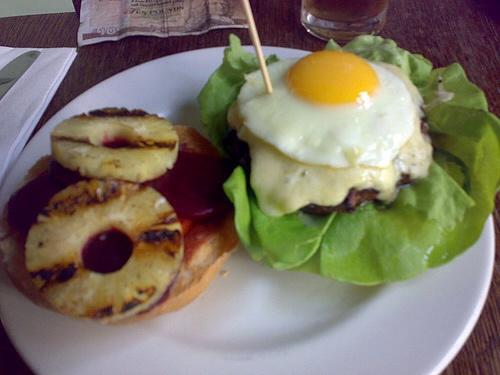 Another bastion of the burger is the New York Steam Packet, in what must be one of Edinburghs longest running restaurants after 40 years of continual service they offer an American diner experience. The burgers are big, cooked to just off medium and served with their best friend chips. In the year that was 2012 I don't think any food blog on burgers in this city could be complete without paying homage to Burgher Burger. This pop up restaurant enterprise enlisted some of the cities best chefs to conjure up their own burgher creations at a secret location on Leith for the pleasure of some lucky diners, the best concept in my opinion came from head chef of he Plummed Horse, Tony Borthwick. He combined Veal, spring truffle and fois gras for what sounded like an incredible burgher moment.
So now that you obviously need to go and eat a burger check out my top5 recommended burger joints in our city

.
Burgers = JD Recommended
;