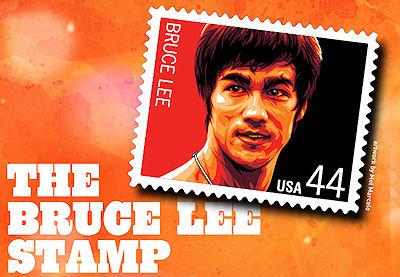 The Bruce Lee website has launched a campaign to honor
Bruce Lee
on a US postage stamp in 2012, the Year of the Dragon.
Bruce Lee's contributions to history as a prominent Chinese American person are both unique and unforgettable, a lasting and positive legacy worthy of national commemoration. Even before he became an American icon in the 1970s, his ideals were the same principles on which our great country is based.
We believe a Bruce Lee United States postage stamp would be an excellent way to support these ideals and to honor his lasting legacy and contributions. The process, however, is a difficult one that cannot be accomplished without your help. In order to get Bruce Lee's candidacy on the Selection Committee's radar, we need as much public support as is possible.
(via Laughing Squid)
The Presurfer