Prince Devnar of Jensia is goaded into raiding the wrong space ship, springing a trap that captures him for use as a Royal pleasure slave, a Concubine, on Kyrimia. He vows  to do everything he can to escape and keep from forming a psychic bond with his captors that would render him absolutely and totally in love. This proves difficult to do when  the female Breaker assigned to turn him into a Concubine, Melania, is the epitome of his perfect woman.
Melania has been raised and trained to help reluctant and abused Novices to break through their personal blocks and attain the ultimate prize of becoming a Concubine.  When she is given Devnar to train, she finds herself in danger of doing the forbidden and falling in love with her Novice. This angry, scarred, and utterly seductive male tests her self-control like no other.
Devnar and Melania find themselves at the heart of a galaxy wide political battle that will test a love that they must not acknowledge, and cannot live without, to its very limits.
Ann is Queen of the Castle to her wonderful husband and three sons in the mountains of   West Virginia. In her past lives she's been an Import Broker, a Communications Specialist,   a US Navy Civilian Contractor, a Bartender/Waitress, and an actor at the Michigan   Renaissance Festival. She also spent a summer touring with the Grateful Dead-though she will deny to her children that it ever happened.   From a young age she's been fascinated by myths and fairytales, and the romance that often was the center of the story. As Ann grew older and her hormones kicked in, she discovered trashy romance novels. Great at first, but she soon grew tired of the endless stories with a big wonderful emotional buildup to really short and crappy sex. Never a big fan of purple prose, throbbing spears of fleshy pleasure and wet honey pots make her giggle, she  sought out books that gave the sex scenes in the story just as much detail and  plot as everything else-without using cringe worthy euphemisms. This led her to the wonderful world of Erotic Romance, and she's never looked back.
Now Ann  spends her days trying to tune out cartoons playing in the background to get  into her 'sexy space' and has learned to type one handed while soothing a  cranky baby.
Amazon
***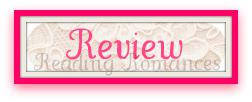 This title is so intense and sexy just like this gorgeous cover!
I love a good sci-fi with hot scenes and this is a must read! The amount of hotness and emotion can be compared to Em Petrova's books, one of my favorite authors! . I loved how this tale was told and it didn't have hardcore BSDM that made me stop reading, it had a sweet and very touching side to it. I'm not a fan of BDSM and m/m, but absolutely loved everything about it.
One thing could be better, how it ended. I hoped we could see more about the future, but we'll have more books about them so I'll simply have to wait. The world building was terrific and I'll definitely read other works by this writer and I can't wait for Bolin and Ikel's story next! An impressing ans promising sci-fi erotic romance series you can't possibly miss! Buy it now!
RATING: 5/5- Can't live without you!

HEAT LEVEL: 5/5 – Call the Firefighters!

A digital copy of this book was provided by the author through Sizzling PR in exchange for an honest review.
I liked this book so much that I'm giving it not only one, but TWO awards! Well done, Ann!