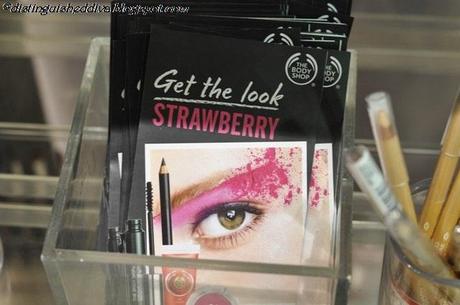 On my last pampering trip to The Body Shop which I told you all about here,I also have my make up done.
It was the international woman's day and also the beginning of the Greek Apokries (Halloween), so since I was going out that night we decided to do the strawberry look with Anthie (my favorite Make up artist at the moment).
I love doing my make up but the pink eye shadow is one I always avoid using.
I think of myself as a woman of color need to use more subtle color on my eyes since I am also a big fan of Red lips,but I convince of the opposite of this look was done.
The eye shadow is a part of the new amazing shades of eye shadows from TBS, I will show them and talk about them soon.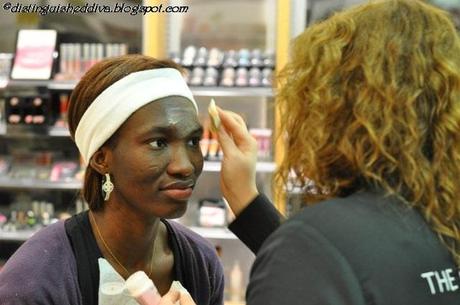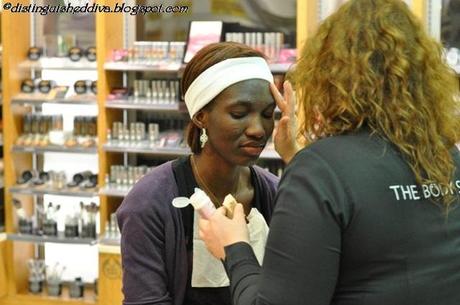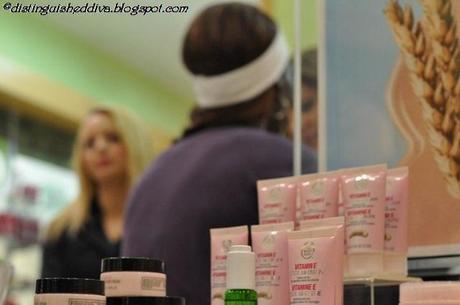 Th new BB Cream cool with Vitamin E was the only coverage we used since I just had a facial consultation and I also never find my tone of make up in TBS anyway (sad story since I love TBS). I am so in love with this BB and I have been using it since then that I feel like I will do a review on it soon.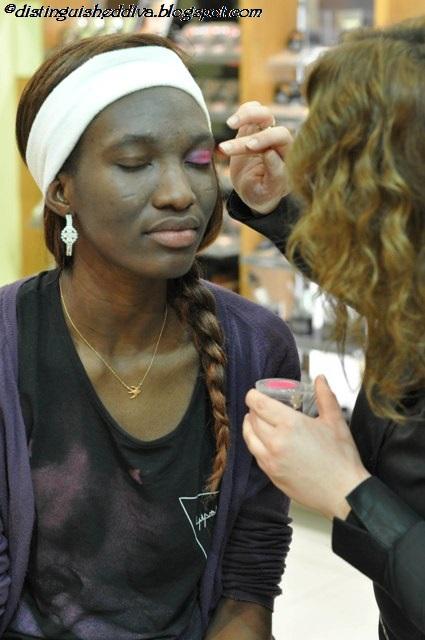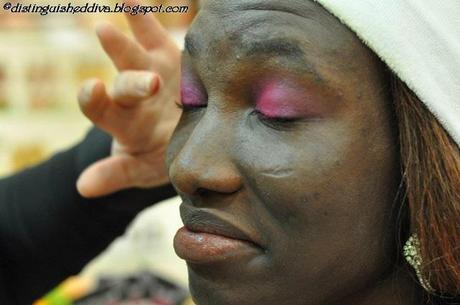 The eye shadow look purplish here but its actually a very vibrant strawberry pink.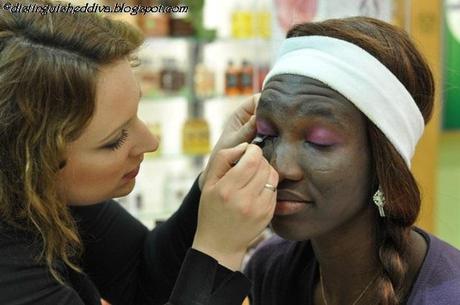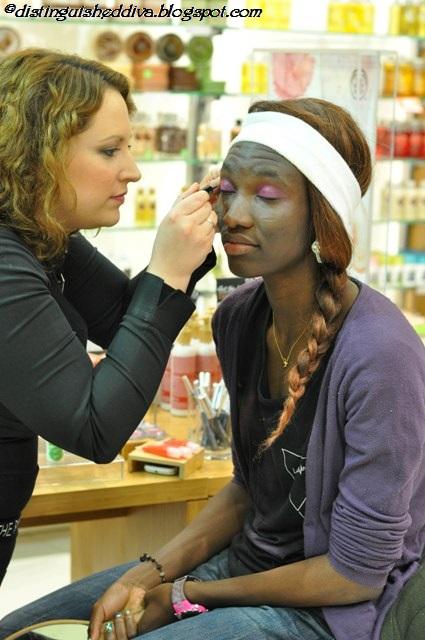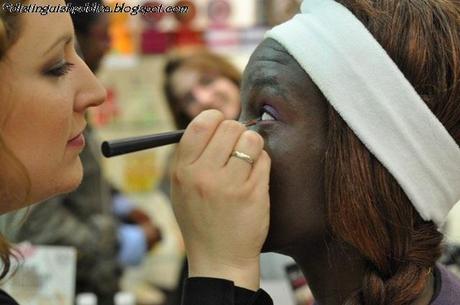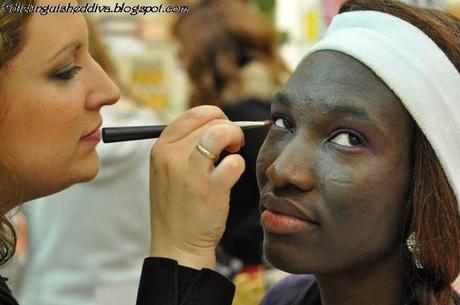 A purple eye liner added the perfect touch.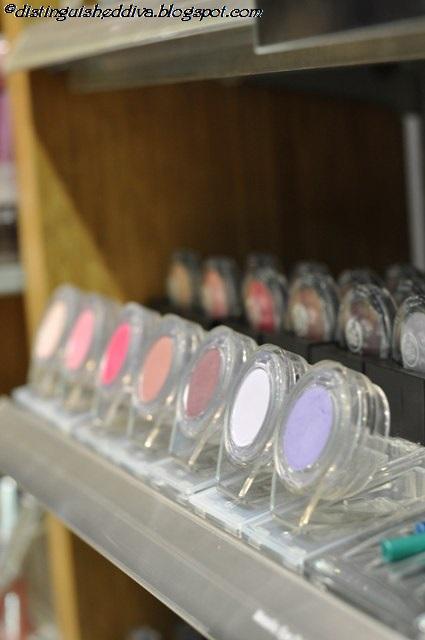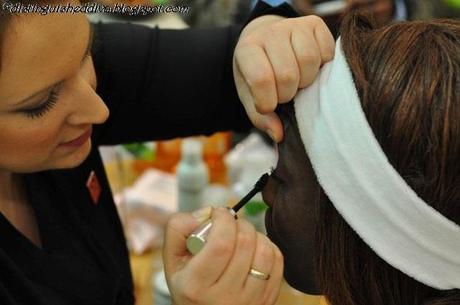 Adding Mascara. My favorite part of make up, It enhance the whole look.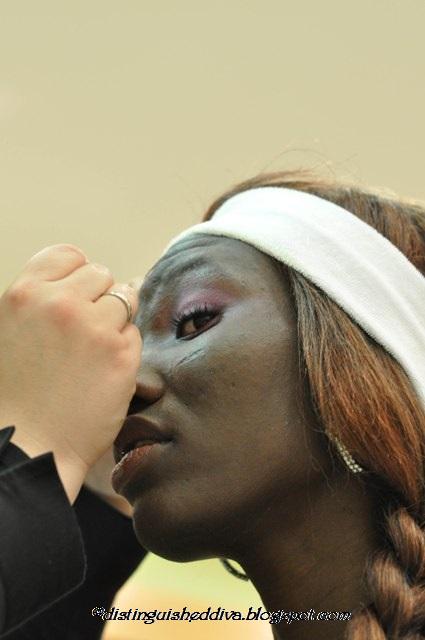 See what I mean?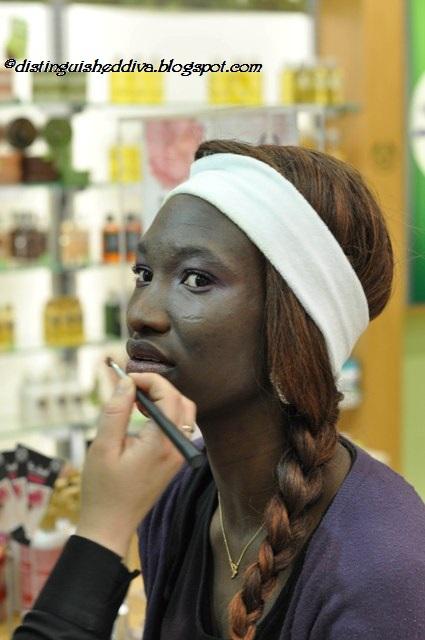 A little lipgloss moment.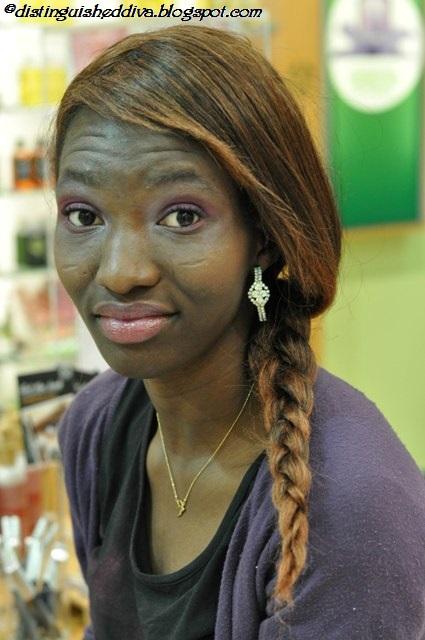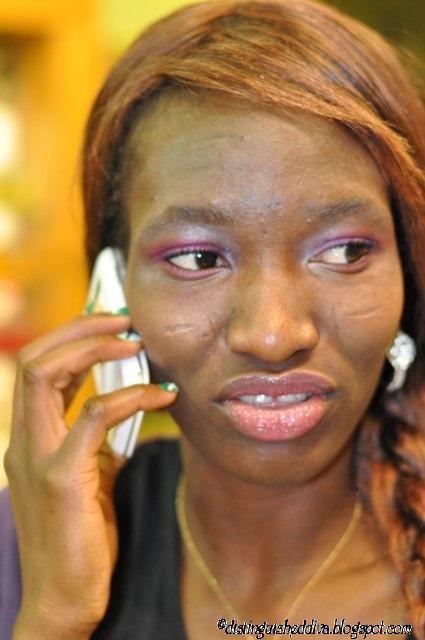 Tadar!Here is the final look.What do you think?Products used: BB Cream cool + Vitamin EEye shadow/Pink CrushMascara/ Super Volume Lipgloss/Lip&Cheeck Stain All products are TBS.