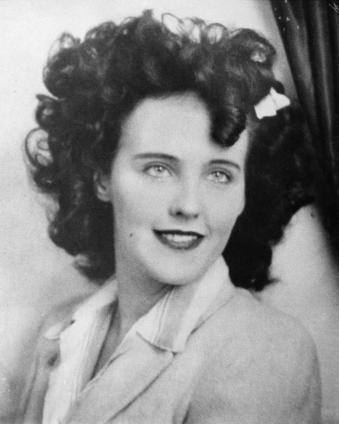 Elizabeth Short
The shocking and graphic murder of Elizabeth Short (The Black Dahlia) has never been solved and likely never will be. Seventy years ago yesterday, on January 15, 1947, the nude body of a young woman was found in a vacant lot on Norton Avenue in the Leimert Park area of Los Angeles. She had been bisected (cut in half) and her two body parts displayed in a spread eagle fashion.
The victim was identified as Elizabeth Short and she soon became known by the moniker The Black Dahlia. Her death has remained one of the truly iconic American crimes. It's hard to believe that after 70 years little progress has been made in solving her murder.
During the initial investigation, the police were at a loss as to who could have and would have killed Elizabeth, and since then many theories about the killer's identity have been postulated. But none have ever been proven. Still many are intriguing.
An excellent article from Crime Magazine by Stephen Karadjis was published in 2014. It summarizes the case, its investigation, and the various theories that have circulated about this murder.