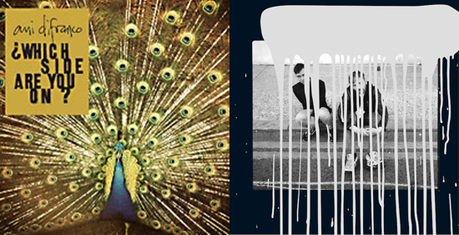 The music world is finally beginning to pick back up after the holidays with some great new releases. This week brings us two well-executed and clearly composed albums from industry vets and one sophomore disc that seems to lean towards the slump category.

Unsinkable Fats Domino – Guided By Voices // Buy
Doughnut for a Snowman – Guided By Voices // Buy
With the future of Guided By Voices (@gbvtweets) shrouded in uncertainty after their abrupt cancellation of the ATP I'll Be Your Mirror London gig in December, any news from GBV is good news. Let's Go Eat The Factory is the lo-fi kings' first album since disbanding in the 2004. While reunion albums can sometimes seem contrived and overly nostalgic, this record sounds natural and is a true return-to-form for Robert Pollard as a songwriter and band leader. The next album, Class Clown Spots A UFO is (hopefully) due in May.

Headcage – Matthew Dear // Buy
Electronic music innovator and Ghostly International co-founder Matthew Dear (@matthewdear) released his new EP today. The 4-track disc sees Dear working with a slew of new collaborators, most notably Jonny Pierce of The Drums. Headcage serves as a bit of a bridge between last year's Slowdance EP and his forthcoming full-length Beams, due out later this year.

Which Side are You On? – Ani DiFranco // Buy
Eternally righteous babe Ani DiFranco (@anidifranco) releases her 17th (yes, 17th) studio album this week. This record is framed around the title track, a 1930s union organizer's protest song that DiFranco has retooled to adhere to the sentiments of the modern Occupy movement. Musically, Which Side Are You On? is filled with the funky guitar grooves that have been a staple of DiFranco's for years, making her sound comfortable and confident.

Stay Gold – The Big Pink // Buy
The Big Pink (@thebigpinkin) have a chore ahead of them in following up 2009's fuzzy, scuzzy A Brief History Of Love which included gems like the pop power anthem "Dominos" and more subtle beauties "Velvet" and "Love In Vain." Previously released tracks "Stay Gold" and "Hit The Ground (Superman)" seem to suggest that the British duo are recycling old ideas to the point where they don't seem fresh anymore. Worth a listen to see if Future This can hold a candle to its predecessor, but after a few meh-worthy spins it'll be OK to keep this one on the back burner.