We thought it was about time to share with you all the finished koi pond, 
2013 was quite a hectic year for us.
 So much so that we have only now prepared the photos from our koi pond to share the final result with you all. The build of the pond has featured several times on the blog in the past with many references and a series of posts documenting the build 
(
part 1
, 
part 2
part 3
and part 4). But its high time that the final finished pond makes a full appearance!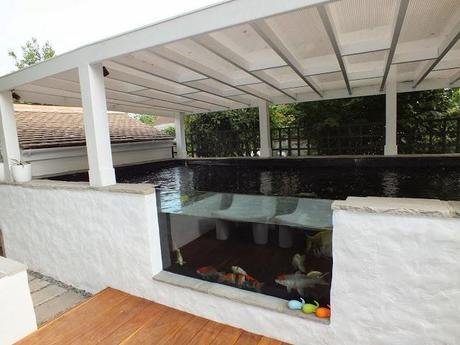 Just selecting the photos to illustrate the pond was a tricky task, these were all taken in July at the height of the summer - we were originally planning to share the pond with you all at that time, but then events over took us with the garden fire and subsequent home renovation taking our attention and energies. As we mentioned at the time the pond was thankfully unaffected by the fire, with only minor damage to some adjacent plants.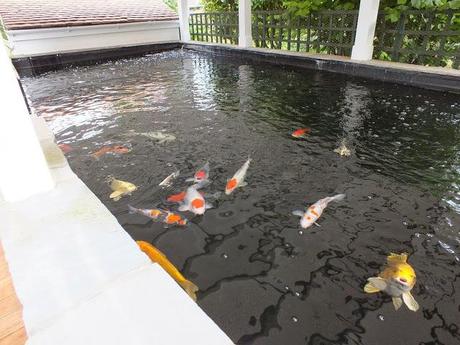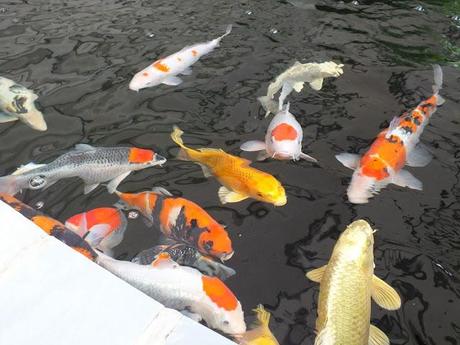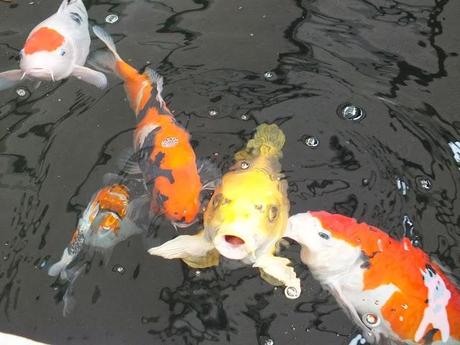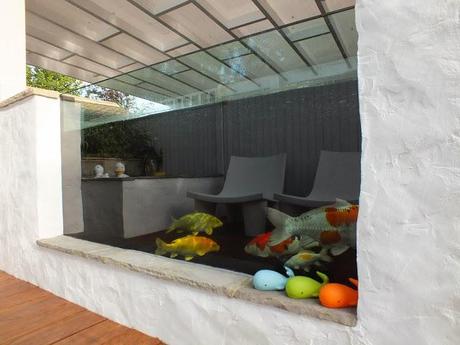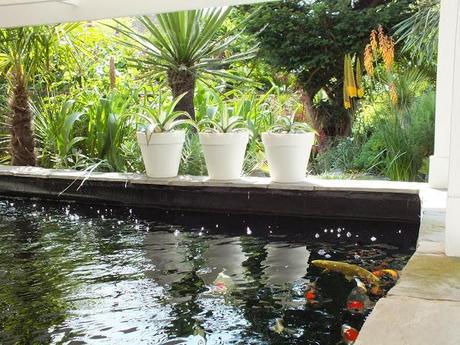 Pots of Agave on the pond edge.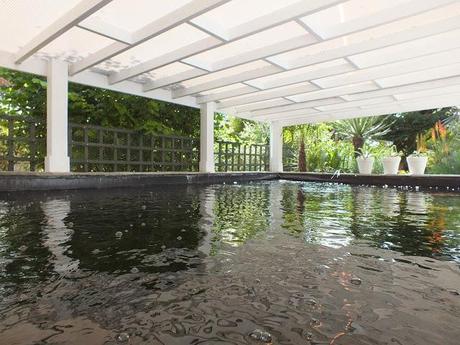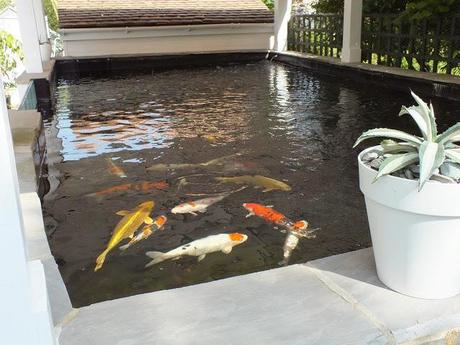 The pond was only part of the project, we were keen to blend the pond into its surroundings, creating new raised planting beds, and also a decked area to sit and watch the fish.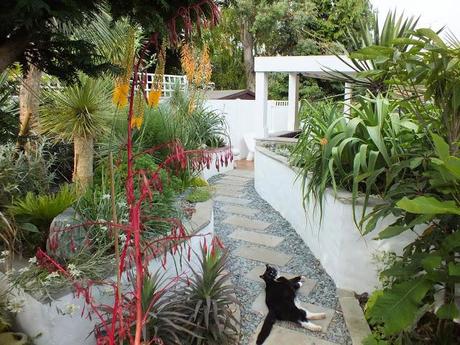 Knickers guarding the entrance!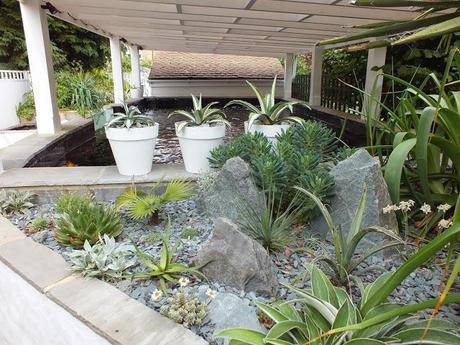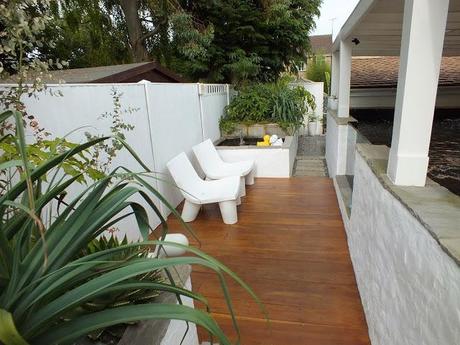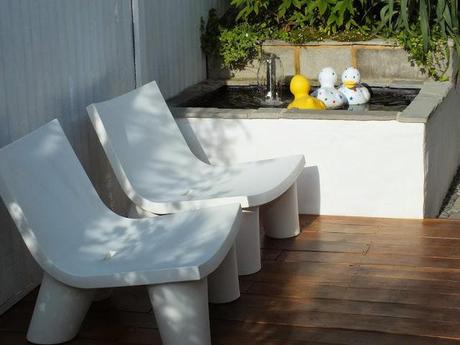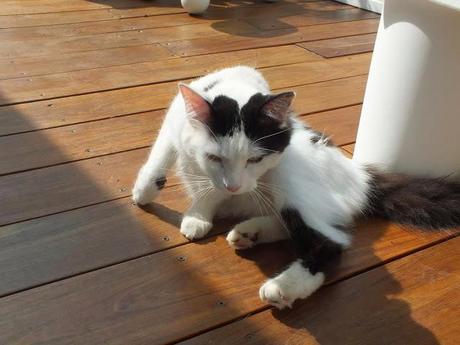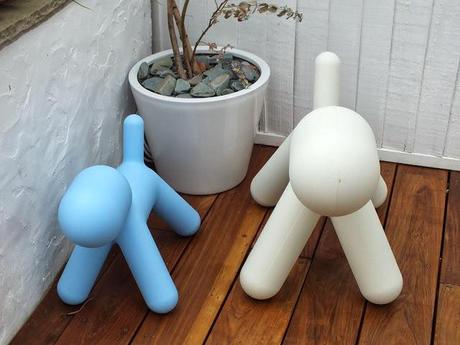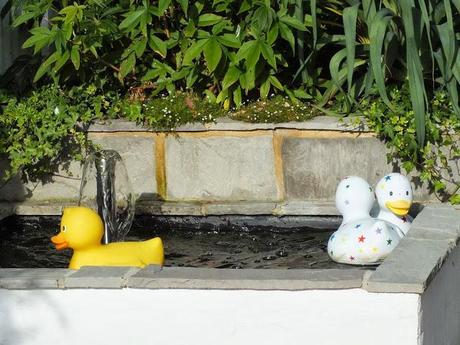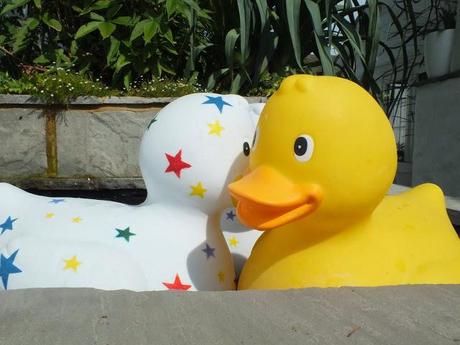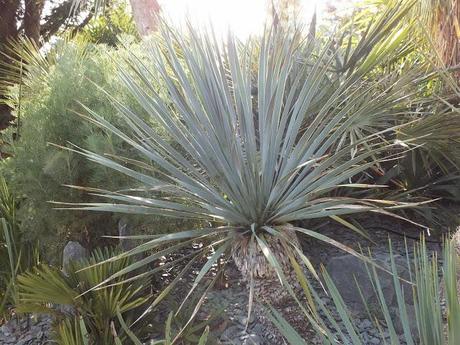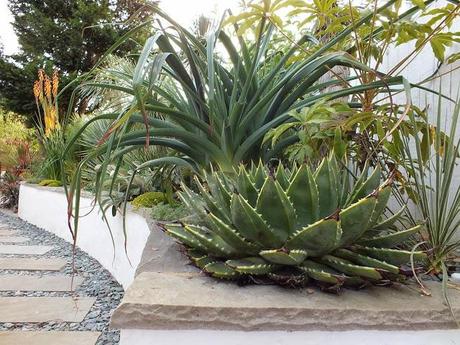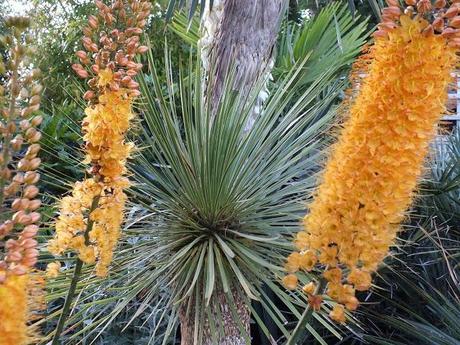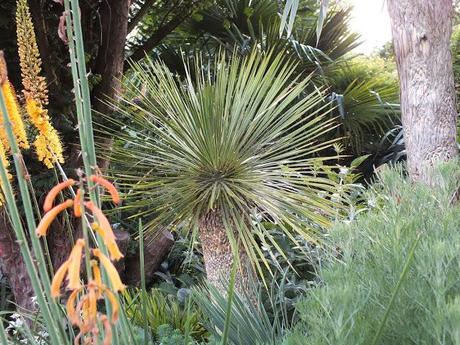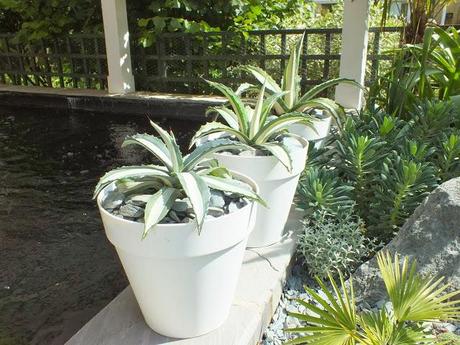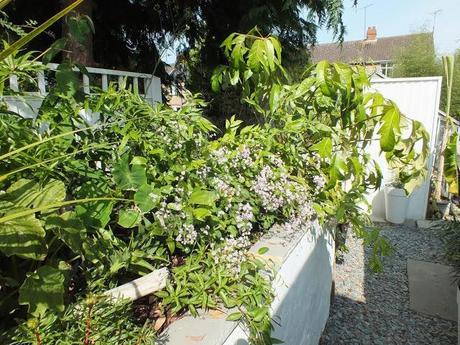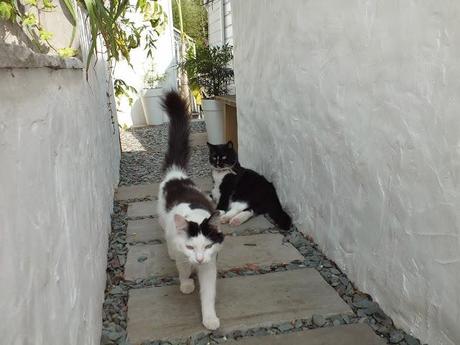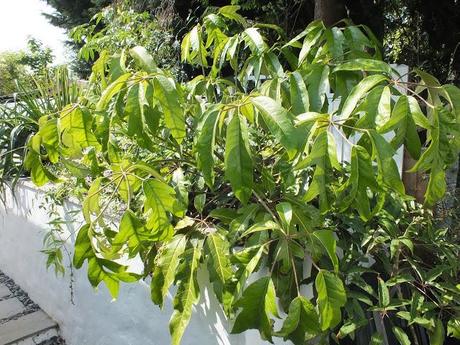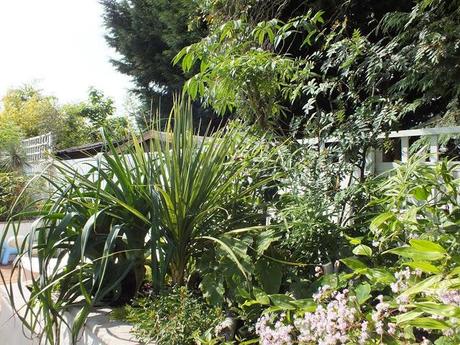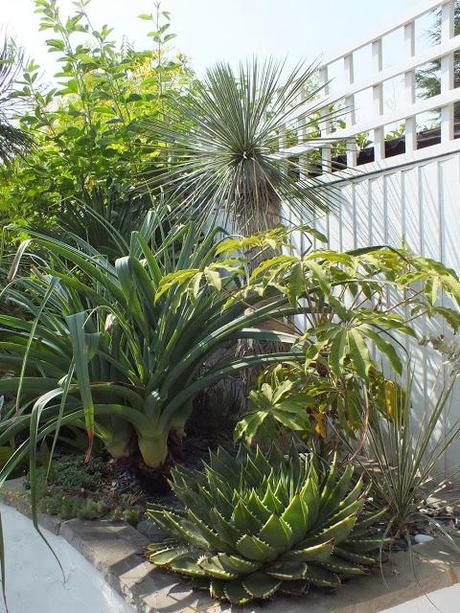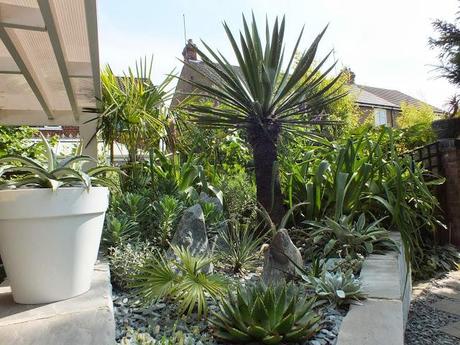 One of the key requirements to the pond was to have as water as clear as possible, after all that work we wanted to see the fish. Clear water also means heavily filtered water, this would be good for the fish, giving them a healthy environment to live in. The filtration set up we opted for should be capable of filtering a pond several times larger than the pond we built. This allows us to turn part off for maintenance without giving us too much to worry about, and also ensures that quality and clarity of the water, both for our enjoyment and the fish health.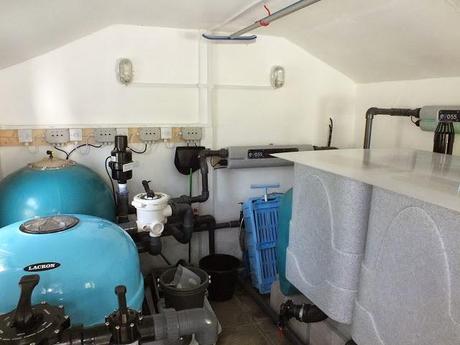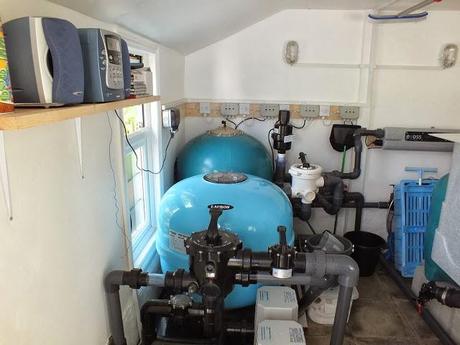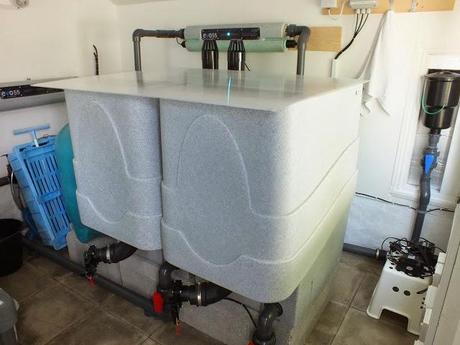 So far things seem to be working out well, the water is clear and we have not had any issues with the health of our pets.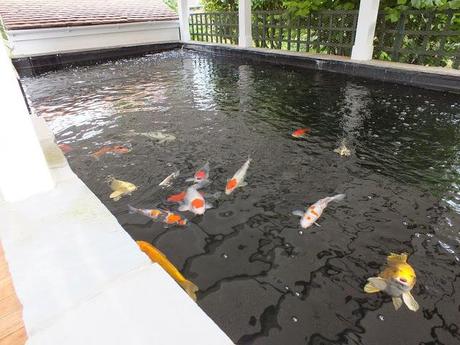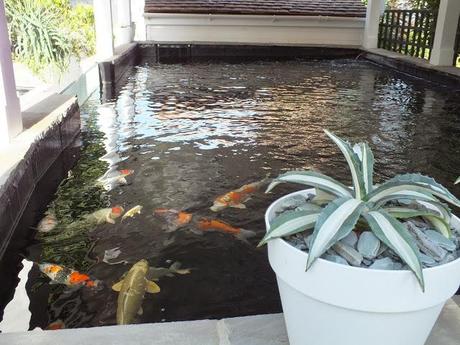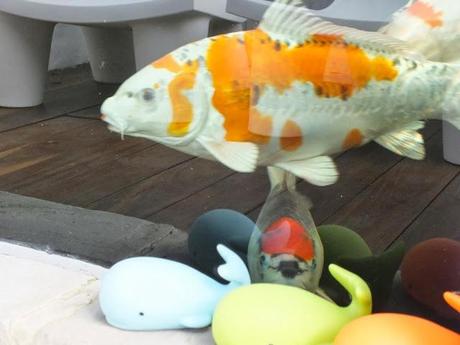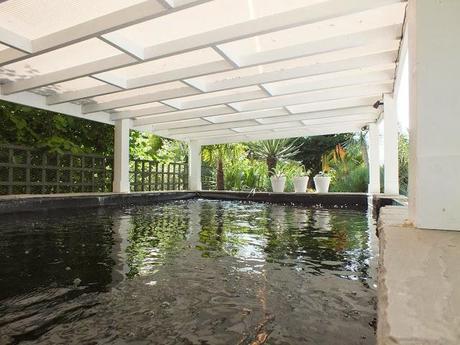 So there you have it, our Koi Pond, 8,000 gallons, all built by hand. Thanks of course must go to John from the Koi club for fibreglassing and to Grub for the electrical installation.
It was hard work at the time, but we are so pleased with the end result, we hope you enjoy seeing it as much as we do!
Mark and Gaz :)