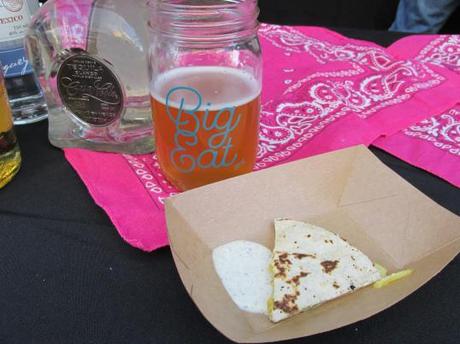 Goat cheese quesadilla with mango, pickled red onion, fresh jalapeno and green chile crema from El Camino Community Tavern. With Great Divide's 21st Anniversary American Sour Ale.
The Big Eat 2015 was held at The Galleria at The Denver Performing Arts Complex on Thursday, July 23rd. It was my first time attending, so I was excited to see what it was all about. With unlimited food, local beer and cocktails, it sounded like my kind of event.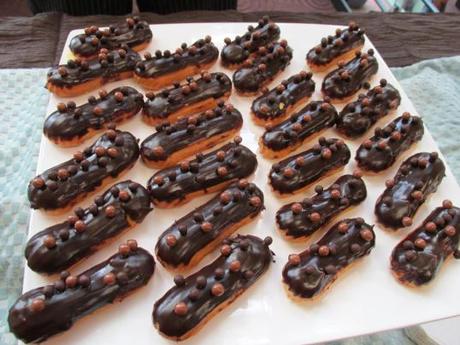 Eclairs from D Bar.
I really enjoy good food, but I consider myself a grazer–I prefer more frequent, smaller portions rather than a large amount at once. So having access to several little bites sounded perfect for me. However, I'm also vegetarian, which can often be tricky when it comes to culinary events. But I decided to go for it and see what I could find.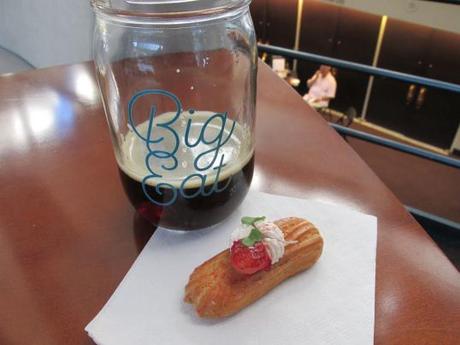 Strawberries & cream eclair from D Bar with an Old Chub from Oskar Blues.
While there were many things I wasn't able to try, there were plenty of vegetarian options available. I'll let the photos speak for themselves. But my overall favorite was the beer cheese spread from New World Cheese. So delicious!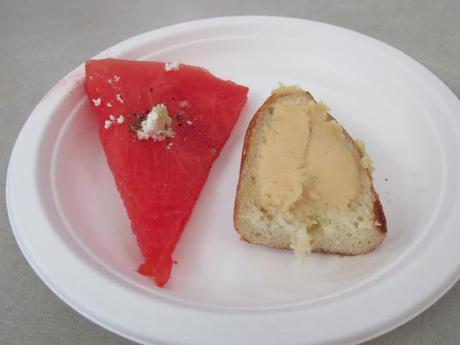 Beer cheese on a pretzel roll with a slice of watermelon with feta from New World Cheese.
I thought the venue was perfect for the occasion. With restaurants located both outside and inside, there was lots of room for attendees to walk around without being too crowded. There were also places to sit and several tables scattered about the event.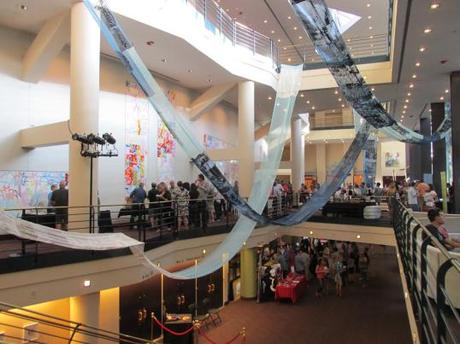 Restaurants were serving food both indoors and outdoors.
I was in the mood for beer and was happy to see Great Divide, Oskar Blues and Crazy Mountain. But there were also many great cocktails available as well. I appreciated that there was something for everyone.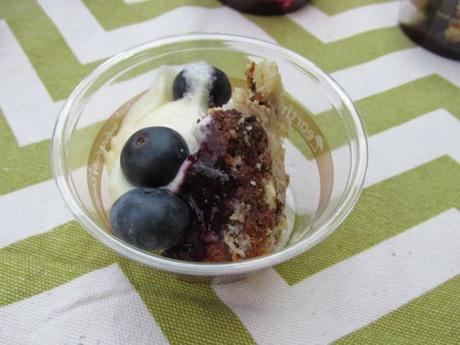 Brioche bread pudding with lemon-berry custard from Snooze.
The Big Eat was a fun, leisurely evening of sampling excellent local restaurants, beer and spirits!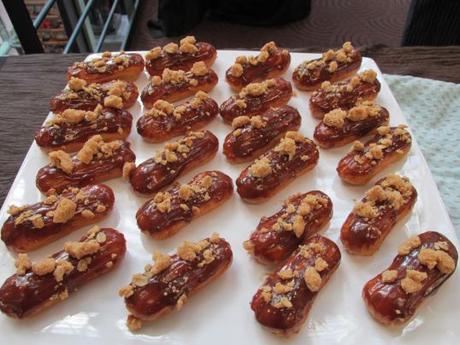 More of D Bar's delicious eclairs.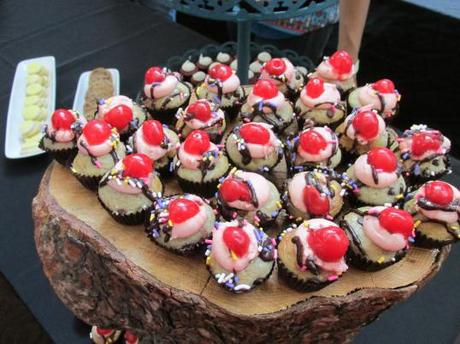 Banana split mini cupcakes from Happy Cakes Bakeshop.