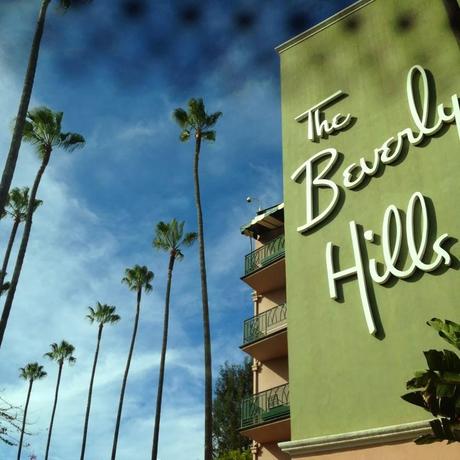 I have seeing more of Los Angeles on my agenda this year.We live about an hour south and I have realized I am more familiar with cities in Europe than I am about my own backyard.I can tell you all of the best places to go in South Orange Countyall the big ones … and all of the great little finds.So now I am on the hunt  this year for some great LA findsSo if you visit and asked what's  great to see in LAI'll have some LA answers too!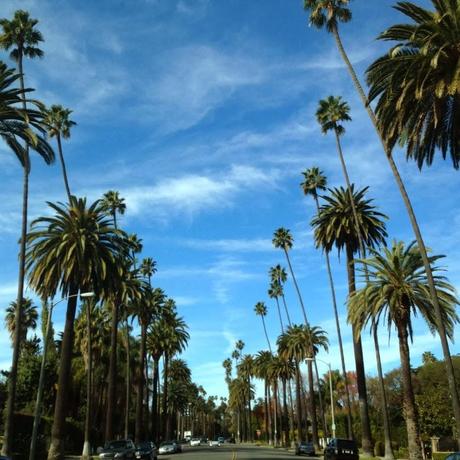 We have been having postcard Southern California weather this seasonSo on a picture perfect dayJeff, Ellis and I headed up to the iconic Beverly Hills to have Sunday brunch at the Polo lounge.Jeff and I have had this on our must see and do list for ages.
First we had to find out exactly where this famous Polo Lounge was located …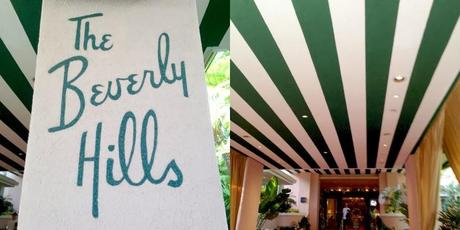 We did.It's located inside the marvelous Beverly Hills Hotel!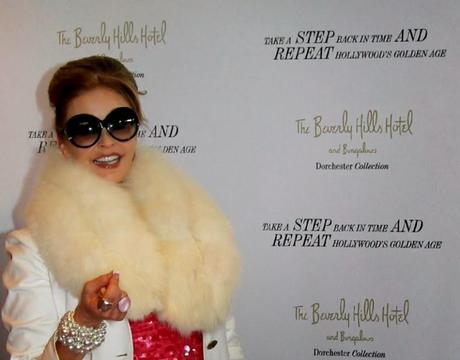 The Beverly Hills Hotelknows how to have a fun entrance to be sure!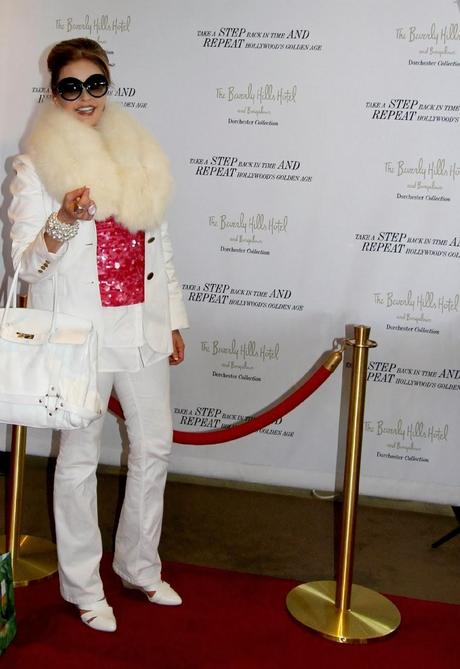 I wore my white 'suit'because I Love white in Beverly Hillson a bright sunny day!My sequin shell for a bit of glamorous shimmerand how could

I

go to

Beverly Hills 

without my vintage stole.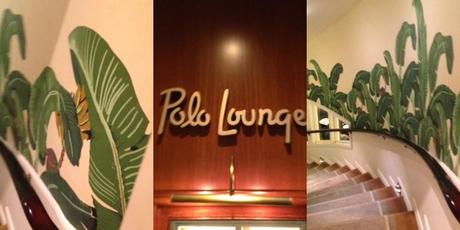 We had a most marvelous brunch in the very iconic Polo Lounge.Sadly, the lighting didn't make for good photoswhich was probably for the best as I was with 2 of my favorite peopleand truly wanted to experience the Polo Lounge with them.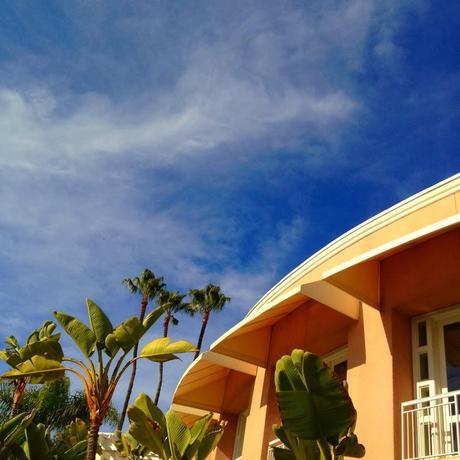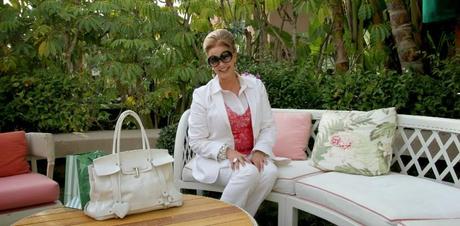 I had no idea

the Beverly Hills Hotel 

was known as the pink hotelwhen I chose my fuchsia sequins as the accent color for my white suit.My dear

Faux Fuchsia 

I know you'd  'luff ' it hereand not only for their accent colorsbut because the hotel is a little oasis unto it's own.The pool is lined with cabanasthe property is enclosed with living walls of greenso you feel you are on your own estateand
 mostly because 

The Beverly Hills  Hotel


still has the Hollywood glamour it was built withso many years ago.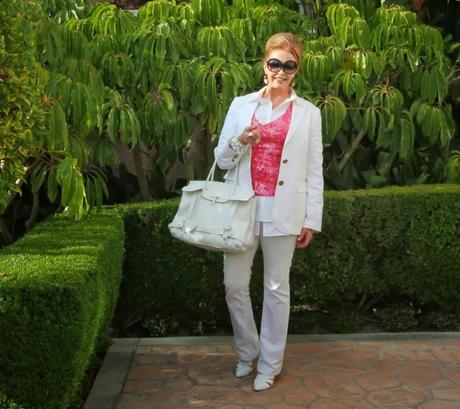 Blazer-Tory Burch, white jeans-BadleyMischka, white shirt-Adrienne Vitadinni, sequin shell-Donna Karan, bag-Juicy, pearl cuff-Tamera Beardsley Design (soon to be released).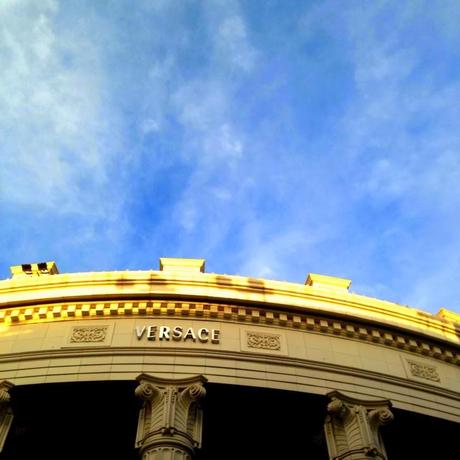 Since we were already in Beverly Hillshow could we not take a quick spin down Rodeo Drive.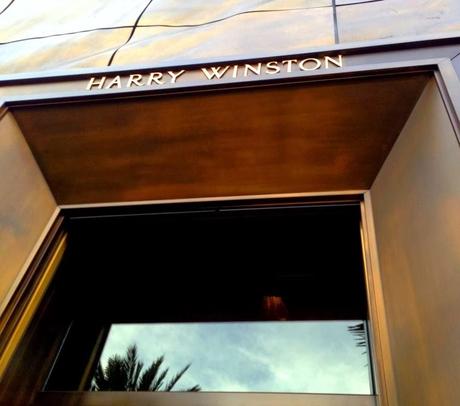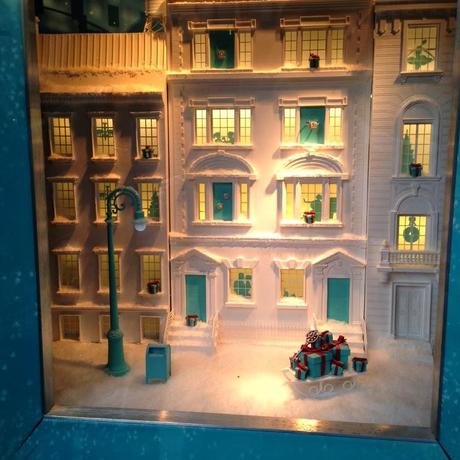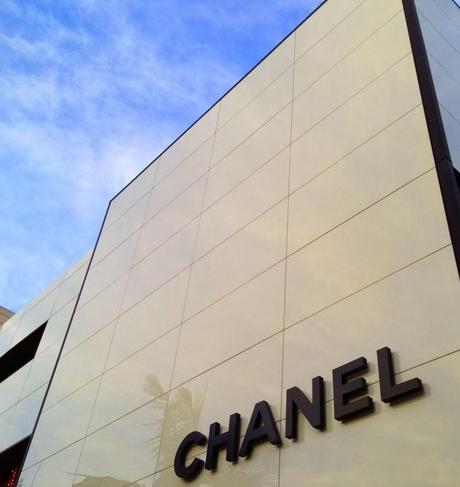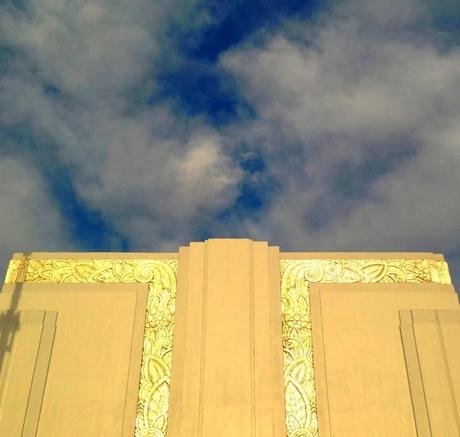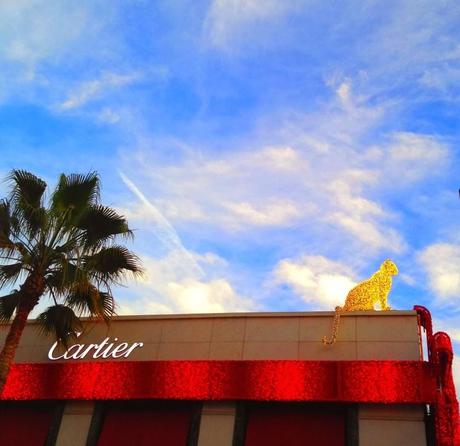 as always my friends


I wish you love and joy

as you style your life.