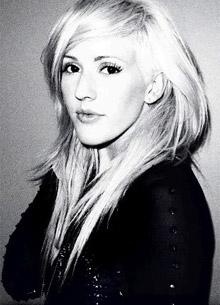 UK
1.  
Florence and the Machine - Spectrum

Whether the luminescent original version, or the elegantly amped-up Calvin Harris remix, "Spectrum" was the year's most addictive hit of pop euphoria.





2.  

Girls Aloud - Beautiful Cause You Love Me




Truly enough to make the words "big ballad" seem utterly insufficient.





3.  Ellie Goulding - Anything Could Happen

It may seem a bewitchingly pretty trifle on first listen, but further investigations reveal intriguing layers of retrospection and reflection.




4.  Ed Sheeran - Drunk

It has the benefit of not only being one of the year's most heart-twisting ballads, but also possessing one of the greatest music videos ever.


5.  Leona Lewis ft. Childish Gambino - Trouble

Exquisitely chilling.




6.  Robbie Williams - Candy

A winning, seemingly effortless, coy and charming comeback.

7.  Cheryl Cole - Call My Name

There are better songs on A Million Lights (such as the title track and "Last One Standing"); however, this was last summer's most irresistible anthem.

8.  Alexandra Burke - Elephant

With its unusual structure and sharp, sassy lyrics, this song really didn't get its due on the charts.




9.  Olly Murs ft. Flo-Rida - Troublemaker

Just ridiculously catchy.  I know it's a controversial statement, but this might actually be the catchiest Olly Murs song ever.




10.  The Saturdays - 30 Days (JRMX Radio Remix)

I love the extra panache lent to the already-delightful Sats song by this charismatic remix.

11.  Queen of Hearts - Tears in the Rain

The edge has to go to the original version for its effervescently haunting feel; yet, the Damn You Mongolians remix intrigues with its subtle breakdown.

12.  Girls Aloud - Something New

The most important pop comeback ever got a fantastic start with this girl power anthem.


13.  Little Mix - DNA 

Just try resisting that "D-d-d-d-NA" hook.  Good luck with that.

14.  Marina and the Diamonds - Power and Control

Another fascinating, romantically doomed misadventure in the life of Electra Heart.

15.  Charli XCX - You're the One

Far from a cookie cutter major label songstress as one writer notoriously alleged, Charli continues to impress with her angsty pop magic.

16.  Matt Cardle - It's Only Love

Cheesy and extremely effective emotiveness.

17.  Cinnamon Girl - Friends

An attention-grabbing debut indeed.

18.  Parade - Light Me Up

This winsome, bubbly track was a free download, which makes one wonder what's next for the resilient girl group.

19.  Cheryl Cole - Ghetto Baby

The somewhat absurd video notwithstanding, this Lana Del Rey-penned slow burner was a memorable highlight of Cheryl's latest album.


20.  Little Mix - Wings

A super-fun blast of retro-adorable.

21.  Keane - Disconnected

Stereotypically Keane-tastic, but still highly enjoyable.