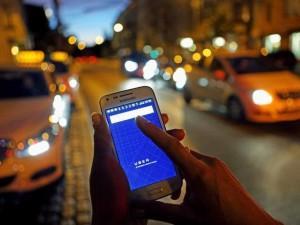 Before just about everyone had a mobile device, travel planning was an arduous process. It was hard to get around from city to city and country to country without a bulky guide, translation dictionary and paper map.
Today, it seems inconceivable to plan a trip, whether to a bustling European city or an African safari, without at least a little bit of help from a mobile app. Today, there really are mobile apps for everything from finding the best flights and booking a stay at a hotel or rental, to converting currency and trying to speak a foreign language. Here are a few of the best travel apps for 2015, so far.
Hopper
Find the best flights that fit your budget with the help of Hopper. This new app uses historical pricing data to help you get the best deal on your flight—saving up to 40 percent. After choosing your starting location and destination, Hopper walks you through recommendations on the best days to fly. Then, choose your trip dates and the app will tell you when to book travel based on billions of data points, and how much you stand to save.
Google Translate with Word Lens
Though the Google Translate app has been around for some time, 2015 brought the addition of some powerful new features. Word Lens allows you to snap a picture of a sign or text and Google will translate it, even without an internet connection. The app, which also uses your device's microphone to translate conversations, now detects languages automatically, eliminating the need to toggle between the two.
Booking Now
The Booking Now app makes finding last-minute hotels easy. The app is truly international, boasting 70,000 destinations and over 600,000 properties worldwide, so you can be sure that no matter where you are, you can find a place to stay. The app also features reviews from verified guests, so can make the best decision about where to catch some Zzz's.
Layout from Instagram
Layout from Instagram helps you capture and share the picture-worthy moments from your travels. The new, beautifully-designed app allows you to make picture collages with just a few taps. Select pictures you'd like to combine and Layout suggests several collage arrangements. Then, edit your collage and save it. From there you can upload it to Instagram, Facebook and more.
Uber
No, this isn't new, and we're cheating a bit. However, Uber recently expanded to many international cities, so now you can get from point A to point B with a few taps on your mobile device in 55 countries around the globe. For beginners, it's simple to use – simply download the app and connect payment information. Then, set your pickup and drop off locations and view your fare and pickup time. After your ride, you can easily pay with the app. And the best part is, Uber is sometimes cheaper than a traditional taxi cab.
Photo from The Independent.