by Conroy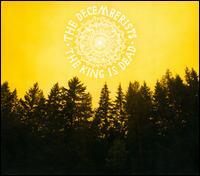 Withonly days left in 2011, it's time for my annual Top 10 Songs list. As with theprevious versions (see
my 2010 list here
), this list will count down what Iconsider to be the ten best songs from this year. As a reminder, there are acouple of ground rules for songs to be eligible for the list:
If at all possible, I try to include only onesong per artist. For instance, I could have included multiple songs from the excellentalbum The King is Dead by The Decemberists, but adhering to my rule, andbecause I wasn't completely blown away by numerous album tracks, I've includedjust one song from the album. However, if we turned back time and I was writingabout my Top 10 songs from say 1997, I would have included multiple songs from Radiohead'sspectacular album OK Computer (after all, four songs from that album areincluded in my Top 250 Songs).  
All songs must be released in this calendaryear (i.e. 2011). For instance, Adele released her massive hit album, 21,this year. The lead single "Rolling in the Deep" was a global hit,and it has made (often topped) critics' Top 10 lists for 2011, but it wasactually released and gained immediate airplay in 2010. Since it was releasedseparate from the rest of the album and gained widespread attention, I mustdisqualify it from consideration for songs from 2011. Is this unnecessarily hair-splitting?Maybe, but I dislike recognizing songs more than a year after they become hits(or in the case of many great songs that don't become hits, after their initialrelease). 
Also, as you read through this list I offer myfamiliar caution. As with all annual lists, my Top 10 Songs is based onimpressions from this year with only a limited amount of time to have heard andinternalized each of these songs. Often it takes years or more for thesignificance of a song, album, or any other artistic creation to become clear.I publish these lists because I think it's fun, generates discussion, andidentifies some of the outstanding songs from the past year. However, it couldbe that I look back years from now with different opinions of what really wasbest from 2011 (consider my 2010 list to judge my judgment).  
Okay that's enough background, the list:
Conroy's Top 10 Songs of 2011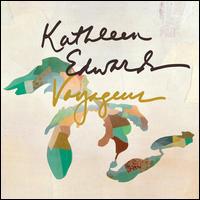 10. "Change the Sheets"
by Kathleen Edwards. It's been a few years since Kathleen Edwards' previous release, the outstanding
Asking for Flowers
, but her follow-up
Voyageur
will be released early nextyear. If the whole album matches the quality of the lead single "Change theSheets," her fans will be much pleased. I especially like the multi-layeredbacking vocals that add a depth I haven't heard from her before. The overall atmosphericsof the track mix well with the personality that makes Kathleen Edwards' musicso appealing.
9. "Pill"
by Edie Brickell. Edie Brickell has been around fora long time. She first hit it big with "What I Am" way back in 1988. So it wasboth surprising and exciting to hear her back this year with a self-titledalbum. "Pill" is a great example of "happy" music – light, peppy, propulsive – thatis about a dark subject, here depression. Some lyrics: "You can't pay attention/ It' getting pretty rough / You feel a little down now / And you can't get itup / They got a pill for that…" I like this type of juxtaposition of music andtheme, but most of all, "Pill" is the type of song that can be listened to on aloop. I hope we don't have to wait another eight years for the next EdieBrickell release.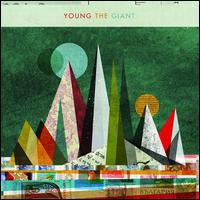 8. "My Body"
by Young the Giant. My sister turned me onto Youngthe Giant, and I've heard there debut album described as a mix of Fleet Foxesand Kings of Leon. Maybe, but I always find those types of descriptionsunhelpful. What "My Body" features is a fantastic guitar-powered chorus, asgood as anything released this year. Rock critics (and to a lesser extent fans)seem to have a longstanding angst that the genre is one day going to run out ofsteam. That a point will be reached when nothing new or interesting will comealong. Given that the Rock n Roll has been popular and artistically inventivefor over half a century, I find this point of view silly; no worry needs to begiven to the fate of rock. Young the Giant is evidence that rock continues tobe home to new, vibrant, and interesting music.
7. "Shanghai Cigarettes"
by Caitlin Rose. Ilove the country twinge of "Shanghai Cigarettes," but it's as much a classic singer-songwriter70s-era soft rock song as anything else (think one of the quieter Fleetwood Mactracks). Ms. Rose has a lovely, inviting voice, and you'll be tempted to shareone of her Shanghai cigarettes, whatever they are. "My Body" is evidence that Rockn Roll is always evolving, but "Shanghai Cigarettes" is an example rock'sspecial ability to revisit and reinterpret past sounds and genres.
6. "Sydney (I'll Come Running)"
by Brett Dennen.Brett Dennen can be hit or miss and sometimes his music is a little too quirkyfor my tastes (e.g., Comeback Kid (That's My Dog)), but he can write a catchytrack, witness "Sydney (I'll Come Running)," which is dances forward along ajangly guitar and piano and Dennen's high-register vocal delivery. I especiallylike the lyrics, not for their coherency (I'm not sure what crime the song's protagonistis accused of), but for funny/odd lines like: "Soccer moms gossip in thedog park / Their bark is worse than their bite / They're only a couple of crazycougars" and "If they wanna talk trash / They can talk, talk, talk / But theybetter come correct" and "There's a lot of good people living in LA, yes thereare…"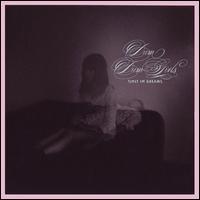 5. "Bedroom Eyes"
by Dum Dum Girls. "BedroomEyes" is extra-catchy, carries the girl group novelty that I tend to fall for(reminiscent of 60s groups like the Ronettes and the Crystals), and has thewall of sound guitar noise that harkens back to My Bloody Valentine (but withthe harsh edges removed). It's not hard to understand how this song and thealbum
Only in Dreams
were breakouthits. Dee Dee, the lead singer and song-writer, isn't the greatest oflyricists, but one line, "Finally relax my weary limbs, just lay still /The ceiling undulates, the fault of some strange pill," caught my attentionbecause of its thematic similarity to Edie Brickell's "Pill" (see above). Justa meaningless coincidence.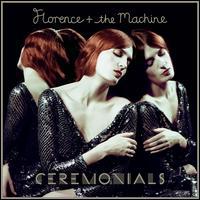 4. "Shake it Out"
by Florence +Machine. I like the opening church organ dirge on "Shake it Out," which youjust sense will soon yield to an explosion of Florence Welch's massive voice alongwith the guitar and drums to launch the song into the sky. This is characteristicFlorence + Machine (I dislike that plus symbol the band uses), but there's nodenying how effective the wailing and heavy instrumentation is. "Shake it Out"is a good microcosm of the entire
Ceremonials
album, which all told is a better effort than the band's debut
Lungs
. Florence + Machine earned someextra rock cred when they fronted for U2 on that band's recent two-year tour.It's pretty good when your singer can hold her own when compared to Bono.
3. "Some Boys"
by Death Cab forCutie. The best rock album of the past year was either The Decemberists'
The King is Dead
or Death Cab for Cutie's
Codes and Keys
. At first listen to the latteryou may be hard pressed to pick out the best track, but after repeated listens,I like the mid-tempo "Some Boys." It's definitely a DCFC track given BenGibbard's typical nuanced vocal performance and the echo-y reverb characteristicof DCFC. It's more intricate than may be initially realized. The title may remindyou of The Rolling Stones infamous "Some Girls" off the album of the same name.Indeed check out the lyrics for both songs ("Some Boys" lyrics
here
/ "SomeGirls" lyrics
here
) and ask whether the DCFC track is a response or mirror tothe earlier song.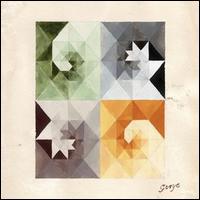 2. "Somebody I Used to Know"
by Gotye. I hadnever heard of Gotye (pronounced Goat-yeah) before "Somebody I Used to Know"played on the radio one day when I was coming home from work. But Wally De Backer,a Beligan by-way-of Australia, made one of the best songs of the year. It's peculiar,unconventional, and brilliant. The break-up theme is cliché, but the cleverlyrics (e.g., "Told myself that you were right for me / But felt solonely in your company / But that was love and it's an ache I still remember," and"And I don't wanna live that way / Reading into every word you say / You saidthat you could let it go / And I wouldn't catch you hung up on somebody thatyou used to know...") and the male/female vocal dynamic, especially the aural sex the voicesseem to have over the last minute or so, transcend the theme. The vocals,plucked guitar, and percussion (is that a xylophone pinging in here and there?)combine in a surprisingly effective and indeed haunting mix. I hope we'll hearmore from Gotye in the future.
1. "Calamity Song"
by TheDecemberists. The year's best song is "Calamity Song" from The Decemberists.Colon Molloy, the band's leader and songwriter, admitted that REM was a biginfluence when making
The King is Dead
,and you can hear that band in every note of "Calamity Song." The track couldhave been comfortably placed on Murmur, Reckoning, or any of REM's great 80salbums.  The end of the world theme and Molloy'sstrange lyrical images are in-line with our apocalypse-obsessed times. Themusic is so catchy that we're happily carried along through the nightmarish lyrics."Calamity Song" is just the best song from an excellent album, one that showsThe Decemberists in a new musical light. I don't know if they'll stick in thisvein for long – they're a notoriously idiosyncratic band – but this albumstands along their terrific
The CraneWife
as the best work of their career.
Honorable Mention:
"Rumour Has It" byAdele; "Velcro" by Bell X1; "Codes and Keys" by Death Cab for Cutie; "JanuaryHymn" and "June Hymn" by The Decemberists; "Tree By the River" by Iron andWine; "Video Games" by Lana Del Rey; and "Starlight" by Rachael Yamagata.