Argentina is not only well know for the Tango, there are also several great Rock Nacional singers who have leave their mark in Argentina's culture. Here is a list of some of them: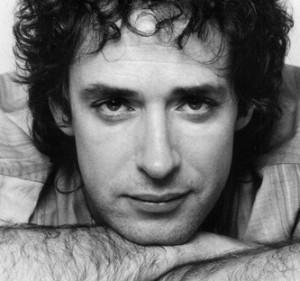 Gustavo Cerati 
(Born Gustavo Adrián Cerati Clark on August 11, 1959), is a singer-songwriter, composer, and rock producer. He is primarily known as the lead singer, songwriter, and guitarist of Soda Stereo (1982–1997), considered by many to be one of the most important and influential bands of Latin Rock.His work inside and outside of Soda Stereo makes him one of the most recognizable figures in Ibero-American rock. His solo career began in the early 1990s when on hiatus from Soda Stereo Cerati recorded his first solo album Amor Amarillo (Yellow Love).
Cerati has experimented with various musical genres, including electronic music (Plan V) and symphonic music. Throughout his career Cerati has been nominated for various Grammy, MTV, and Gardel. awards. In 2007, Cerati reunited with Soda Stereo for a reunion tour Me Veras Volver Tour. On the 15th of May 2010 Cerati suffered a cerebral stroke after a show in Venezuela. Since then he remains in a coma under respiratory aide.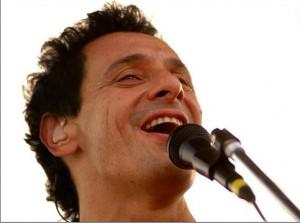 Ricardo Mollo
(August 17, 1957, Pergamino, Buenos Aires) is an Argentine musician who joined the rock group Sumo in the 1980s. Today is also known for being the vocalist and guitarist of the rock trio Dividido.
He is considered to be one of the best guitarists of Argentine rock. He has produced discs of Dividido, Sumo and other bands, such as Científicos del Palo, Cuca, La Renga, León Gieco, Los Piojos, Almafuerte, MAM, Erica García, among others. And he has not only participate as a producer with such bands, but also as guest musician in the same groups or others like Los Piojos, Kapanga, Las Pelotas, Charly García, David Lebón, Hilda Lizarazu, Claudio Gabis, Porfiria, Gustavo Cerati, among others.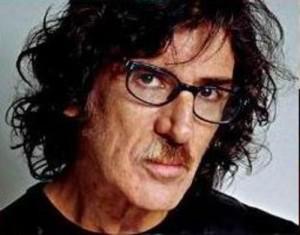 Charly García
 (born 
Carlos Alberto García Moreno
 on October 23, 1951) is a singer-songwriter, pianist and keyboardist from Argentina with a long career in rock music, forming successful groups such as Sui Generis and Serú Girán, cult status groups like La Máquina de Hacer Pájaros, and as a solo musician.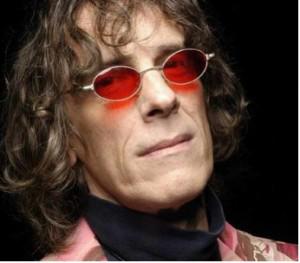 Luis Alberto "El Flaco" Spinetta
 (23 January 1950 – 8 February 2012) was an Argentine musician. As one of the most influential rock musicians of South America, together with Charly García is considered the father of Argentine rock. He was born in Buenos Aires in the residential neighbourhood of Belgrano. During his early childhood he was already listening to all kinds of music: folklore and tango, and a little bit later, rock. In 1967, amidst the repressive political climate, he formed a band called Almendra with his own school mates.
Contrasting with the backwards and authoritarian government of General Juan Carlos Onganía, Buenos Aires was undergoing a cultural blossoming based on new art expressions; the new generation, among sons of the middle class, were immersed in an effervescence that would not reappear in Argentina until 1983. Spinetta devoted himself fully to his own music. In his lyrics, there are influences of multiple writers, poets and artists like Arthur Rimbaud, Vincent van Gogh, Carl Jung, Sigmund Freud, Friedrich Nietzsche, Michel Foucault, Gilles Deleuze, Carlos Castaneda and Antonin Artaud, which has his name in the album 
Artaud
On 23 December 2011 he published on the Twitter[3] account of his son Dante that he was facing lung cancer. He died on February 8, 2012 in his native Argentina, at the age of 62. His ashes were scattered in the waters of the Río de la Plata, according to his last wish, next to the Memory Park built to remember the desaparecidos of the National Reorganization Process.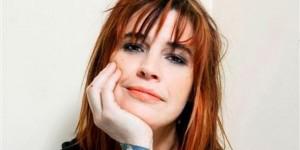 Fabiana Cantilo
 (b. Buenos Aires; March 3, 1959) is a singer and songwriter from Argentina. She has sold more than 5 million records in her career.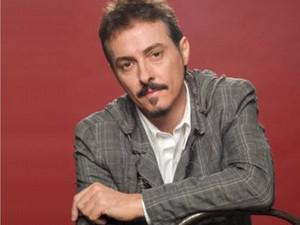 Pedro Aznar
 (born 23 July 1959) is an Argentine musician, with a lifetime of experience in jazz, Argentinian folk music, and rock and has had a successful career as a solo artist.[1] He is very well known for giving rock songs a jazz-oriented style, by playing the fretless bass, with a big influence from Jaco Pastorius. He is a multi-instrumentalist and the author of several books of poetry published in Argentina.
He is also an important figure in Argentine rock, where in the mid-1970s, he had various appearances with groups like ALAS and Pastoral. He became one of four members of Serú Girán in 1978, one of the most musically influential bands that dominated Argentina's rock circuit for the next four years. In 1982 he accepted an invitation from Pat Metheny to join The Pat Metheny Group as a vocalist, with whom he recorded three Grammy Award-winning albums.
Later he began his solo career, while also working scoring music to film soundtracks. His 1991 album Tango 4 with Charly García as a duo went platinum and was named best rock album of the year in Argentina by the Argentine Association of Entertainment Critics.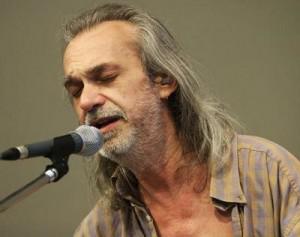 David Lebón is a multi-instrumentalist rock musician, born in Buenos Aires, October 5, 1952.
He was part of the most important groups of Argentine rock as Pappo's Blues (bass and rhythm guitar), La pesada del Rock and Roll (guitar), Pescado Rabiosod (vocals, bass and guitar), Color Humano (drums, vocals), Espíritu (keyboards) Polifemo (vocals, guitar and bass), Seleste (vocals and guitar) and Serú Girán (vocals and guitar) among others. Since 1982 he has developed a solo career.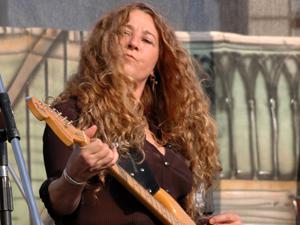 Claudia Puyó is an Argentine rock and blues singer. She has sung with Ollie Halsall, Alejandro Medina, Lito Vitale and Fito Paez, with whom she participated in the best-selling rock album in recent memory: "El Amor después del Amor".