R-E-L-A-X! At times this seems virtually impossible. It's almost as if you have to get away to some remote place with no phones or internet to find real peace and serenity. However, relaxation is closer than you think. Taking a load off can occur sweetly and quite frequently in the comfort of your own home with a Power Recliner!
Yes! With the touch of a button you can escape to ecstasy. Recline to the angle of your choice, rearrange the headrest and other independently movable parts to achieve optimal comfort. Not only do recliners aid in establishing the perfect state of relaxation, they also provide incredible health benefits such as: relief of stress, improving circulation, help with achy joints, and ease of back pain.
Anytime is the best time to add extra coziness to your home and rest for your body. Here at Goedeker's we've found the Best Power Recliners of 2017 to assist you in reaching that euphoric, comfy place.
Best Power Recliners 2017
ALAMEDA POWER RECLINER
Fall into a deep sleep in the plush Alameda Power Recliner from Emerald Home Furnishings. Made with pocket seat cushions and heavily padded arm rests for extra comfort.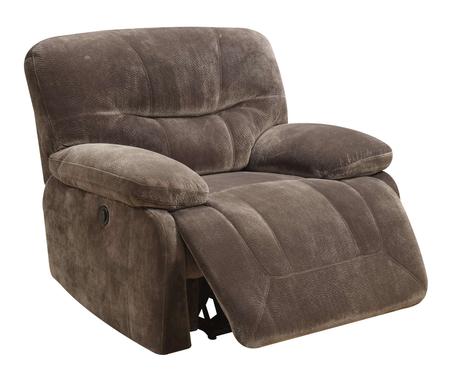 DELANGE BLACK POWER RECLINER
Unwind in Coaster's highly functional Delange Black Power Recliner. Made with an adjustable headrest and storage in the arm rests.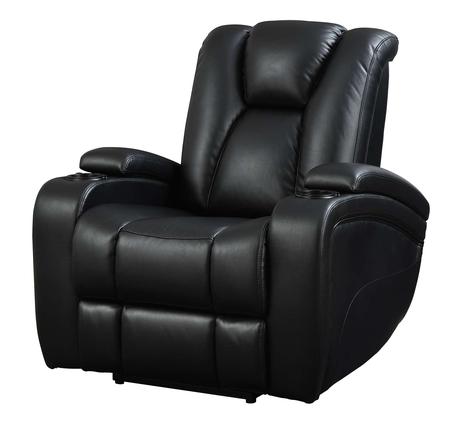 CONTEMPORARY COLUMBIA ROCKER RECLINER
Sink into the oh so comfortable Contemporary Columbia Rocker Recliner. It's microfiber texture is sure to engulf you as you recline to any desired position.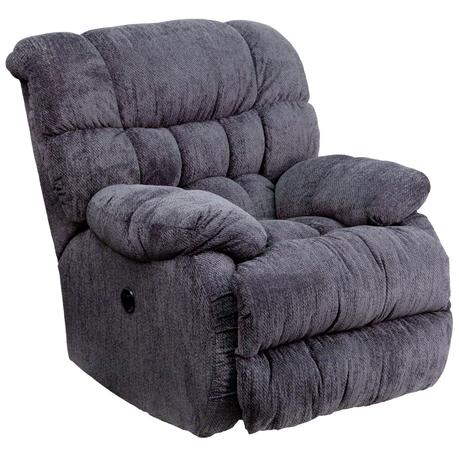 LUDDEN POWER ROCKER RECLINER
Add color and comfort to your favorite room with the Ludden Power Rocker Recliner. Wrapped in durable textured twill, this chair beckons you to kick up your feet.
LONG KNIGHT POWER ROCKER RECLINER
Enjoy an infinite number of positions in the Long Knight Gray Power Rocker Recliner from Signature Design by Ashley; with extra plush cushioning and wonderfully stitched channeling.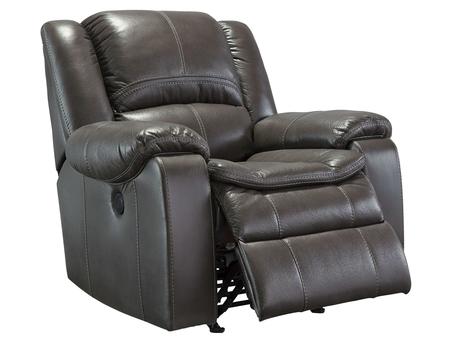 CHENILLE POWER LIFT RECLINER
Take coziness to another level with the Taupe Chenille Power Lift Recliner by Coaster. With hidden legs and a storage pocket for the remote; let the relaxing begin!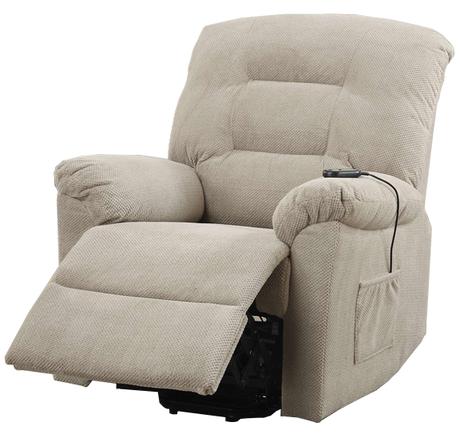 YANDEL SADDLE POWER LIFT RECLINER
Sleep like a baby and get up with ease in the Yandel Saddle Power Lift Recliner. It features a dual motor to recline and elevate feet separately and beautiful, rustic leather-like material.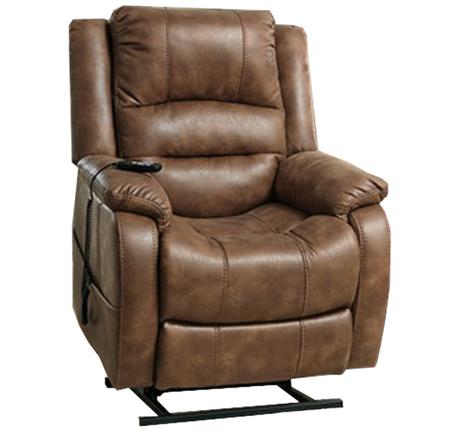 CHOCOLATE POWER LIFT RECLINER
Experience a matchless amount of comfort in Coaster's Bagio Chocolate Microfiber Power Lift Recliner. Casual in style but optimal in support this chair is definitely a winner.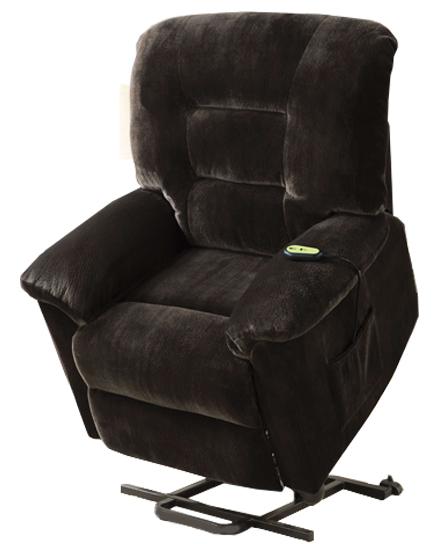 CLOUD 12 POWER CHAISE RECLINER
Surpass cloud 9, in the Catnapper Cloud 12 Camel Power Lay Flat Chaise Recliner. Large comfort tufts accompanied by chaise seating and transitional style gives this chair an A+.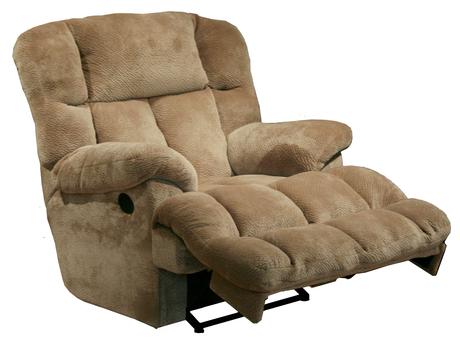 DAMACIO ZERO WALL POWER WIDE RECLINER
Luxury and coziness come together in the best way in this over-sized Damacio Dark Brown Zero Wall Power Wide Recliner. With leather seating and unlimited ways to recline, the search stops here.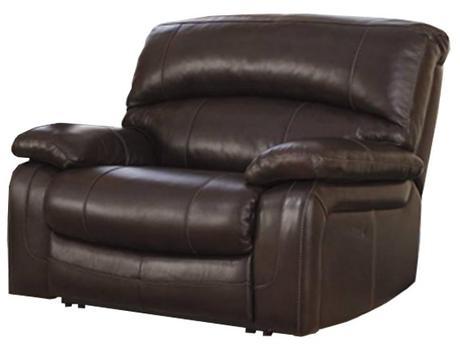 So the next time you're feeling the need for some R&R, silence your phone and find yourself in a power recliner where you can drift to Never-Never land in a matter of minutes.
Shop more recliners HERE!