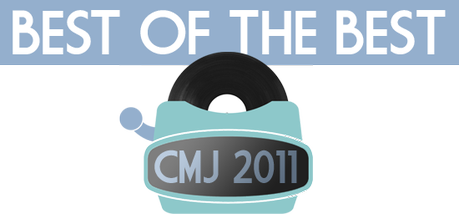 CMJ Music Marathon is, for some people, a year's worth of music packed into one 5 day span.  The fest featured 1,000+ bands from across the world, playing venues in both Manhattan and Brooklyn.  For those that partook in the musical adventure, the week was filled with late nights, loud indie rock 'n roll, and most likely, a lot of booze.  Our collective hangover has finally subsided, so we present you with our favorite bands of CMJ 2011.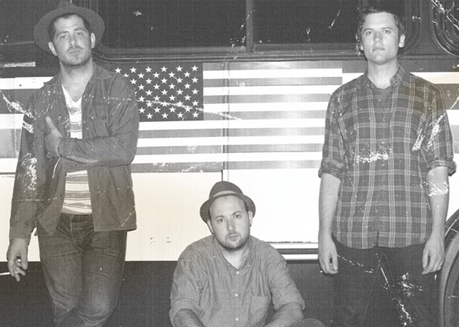 I've seen We Are Augustines (@weareaugustines) a few times before, but never in as intimate of a setting as the front row at Spike Hill.  The tiny Brooklyn venue brought me within spitting distance of Billy McCarthy, Eric Sanderson, and Rob Allen as they played the most intense set I saw all week.  Their previous band, Pela, is also one of my all-time favorites, so I had nothing short of jaw-dropping glee when they finished up their show with an extended version of "Waiting On the Stairs".  McCarthy's bellowing baritone vocals were almost painful in their emotional, riveting delivery.  The most bone-chilling moment of the week for me.
Written by: Eric Weiner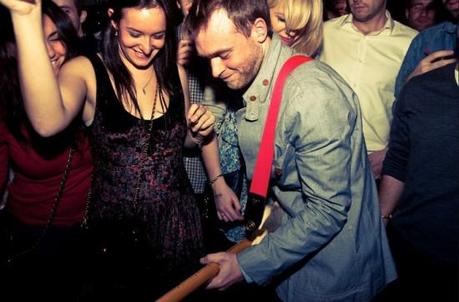 Penguin Prison (@penguinprison), the musical project of Chris Glover, packed his live show with incredibly funky grooves and retro melodies that would give Prince and Michael Jackson some competition (though the intro melody for "Multi-Millionaire" is a bit too much like "I Would Die for You"). A perfect blend of old and new genres, Glover and his band filled The Dominion with deep synth sounds, delicate and dance-laced guitar riffs and an incredible vocal range. The lyrics may not be groundbreaking, but they go perfectly with the upbeat atmosphere. Spending a good amount of time going out into the crowd, Penguin Prison garnered the most earnest, positive reaction of any band I saw at the festival. Also, "Don't Fuck with My Money" is quite possibly the catchiest song I've heard this year.
Written by: Lauren McKinney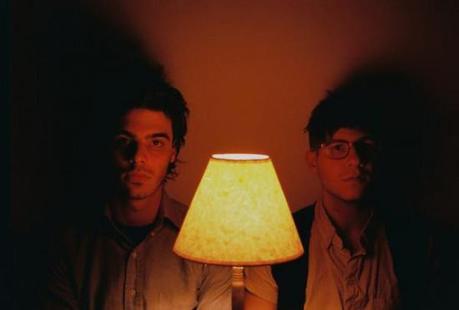 There are times when I simply want to get my brain blown out of my skull — when I want the to music to be so loud it almost hurts. It's at those moments when I turn to bands like Gauntlet Hair. These boys became one of the most talked about CMJ bands for more than just their loudness, though. They create complicated and interesting reverb heavy songs that are still catchy as a Beyonce joint. I look forward to seeing where these Denver boys take their spectacular music.
Written by: Hannah Angst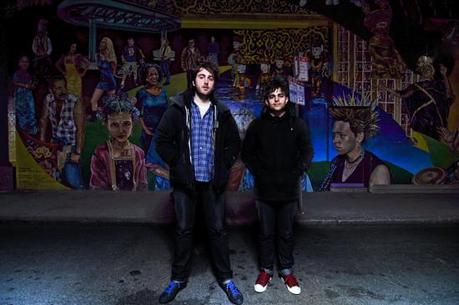 My love of Pepper Rabbit (@pepper_rabbit) is well documented, and the set that they played at the Brooklyn Vegan showcase Friday night gave me another reason to love them. They make swirling soundscapes that lose absolutely nothing in the transfer from record to live set, and they are quite affable dudes.
Written by: Hannah Angst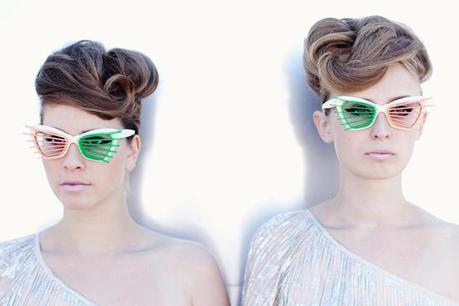 I'd slept on Lucius (@ilovelucius) for a long time. Though friends had repeatedly sung their praises and I really loved their beautiful song "Shenandoah" (and equally stunning video), I hadn't done any further digging. Shame on me. After Jess Wolfe and Holly Laessig took the stage at Pianos on Saturday night, decked out in matching orange shifts, whimsical space-age glasses, and fierce heels, they quickly won over the crowd with their impassioned vocals and visible devotion to the powerful music. The girls set up their keyboards facing each other, encircled by their bow-tie clad bandmates who also blew me away with their harmonies and incredible musicianship. The group performed with ease, creating the perception that they were simply friends playing together for fun in a living room. We were all privileged to have been invited to such a private party.
Written by: Caitlin Devlin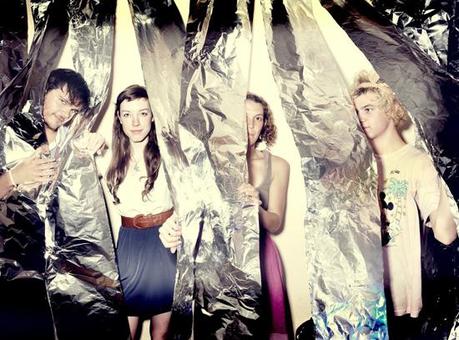 Pree (@preemusic) closed out the Paper Garden Records Showcase at the Living Room on the first day of CMJ. I've never before seen a band that was as fiercely talented and multi-instrumental. Each member touched practically every instrument on stage, which included a melodica, wind chimes, glockenspiel, washboard, and saw in addition to the standards of bass, drums, guitar etc. Completely home-made and self-produced, Pree executed a brand of sunny indie-pop that was angular and addicting.
Written by: Ben Anshutz