Christmas is over but you're still looking for a gift for your movie, comic or TV series interested friends that you can give them after the holidays? Then we have here a few suggestions for you that make nerd hearts beat faster.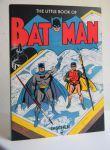 If it should be cool but at the same time cheap:
 The Little Book Of Batman

A little encyclopedia around the world of the Dark Knight with the most popular stories from the Golden Age, Silver Age, Bronze Age, Dark Age (no joke) and Modern Age of the comics.
It is available for 7,99 Euro (9,99 US Dollar) in a lot of book stores or on
Amazon
.
Childhood dreams come true: We found all seven Dragon Balls


For people who want to give their friends an interactive gift. You can hide (or bury) the Dragon Balls in the house or garden and your friends can look for them. But don't be scared when Shenlong the dragon appears!
On Amazon you can buy the balls including a gift box for 15 Euro (22,99 US Dollar).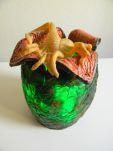 A science fiction classic:
The Egg From Alien

I think every film fan or non-film fan saw at least once in his or her life the movie "Alien". And that's why the egg of the movie is a classic and a gift that always fits. It comes with a LED light and glows in the dark of course!
On 
Amazon
the price for this beauty is about 32 Euro (39,95 US Dollar).
For collectors: The DC Comics Encyclopedia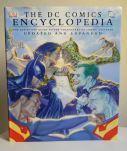 Over 1.200 famous characters of the comic publisher DC find their place in this encyclopedia. It is illustrated very beautifully but still very well-arranged.
A lot of superheros for little money: The book costs about 34 Euro (25 US Dollar) on Amazon.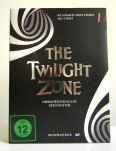 "This is the dimension of imagination. It is an area which we call:
The Twilight Zone
"
You don't want to say goodbye to christmas? Maybe there is place where there is christmas all year long – in the Twilight Zone.
The first season of the series you can buy for 33 Euro (15,99 US Dollar) on DVD and for 30 Euro (47 US Dollar) on Blu-ray.
You want something more original? Crash and Burn: Trash Days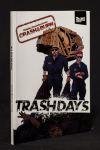 How about a recently published independent comic that is rather unknown? With this you can start your own nerd hype and support a hungry artist.
On Amazon or directly from the artist you can buy the comic for 8 Euro (9 US Dollar).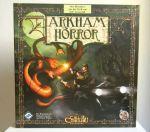 Do your friends like to play board or card games? Then how about 
Arkham Horror

The game is based upon the works of horror writer H.P. Lovecraft. In the small town Arkham strange things are happening: there are sightings of terrible creatures and people have gone missing. Can you stop the rising of Cthulhu? "Arkham Horror" is for 1-8 players and can be played in 2-4 hours.
On Amazon you can have the game for 44 Euro (39,40 US Dollar).
Click to view slideshow.