a guest post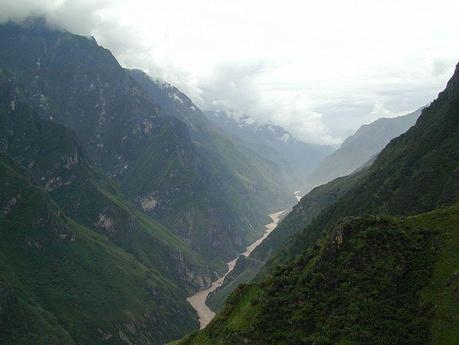 Tiger Leaping Gore
The best hiking trails in Asia
Hiking in Asia can be either exhilarating or an extremely miserable affair if you aren't sufficiently prepared.  It is essential to visit your GP to get all the relevant jabs; you don't want to come back from your trip with malaria.  Try to avoid the monsoon season; this differs from region to region so consult your travel agent for details.  Another important suggestion is that you keep yourself fully hydrated.  The high humidity means that you must ensure that you keep topped up with bottled water.
China, Lijian
One of the most exciting places to explore is China.  The magnificent Tiger Leaping Gorge is a deep river canyon that is surrounded by a lush leafy landscape.  The Chinese authorities recommend that hiking be avoided during the rainy season.  The best months are May and June.
Metok, Tibet
This region is so isolated that there are no roads to disturb the beauty of the scenery.  Lying in the foothills of the Himalayas and with a population of only 10,000 inhabitants the Metok is also close to the Metok State National Reserve, which is famous for its waterfalls and flora and fauna.  Be prepared to enjoy a tropical climate as both pineapples and bananas grow here.
Mount Kinabulu, Borneo
Situated in Sabah, Malaysia on the island of Borneo, Mount Kinabulu is an impressive 13,435 feet high, but thankfully trekkers do not have to be mountaineering experts to tackle this trek. You will have to obtain a pass before starting the climb, which is estimated to take around two days.  The mountain is in the Borneo's first UNESCO world heritage site, Kinabulu National Park.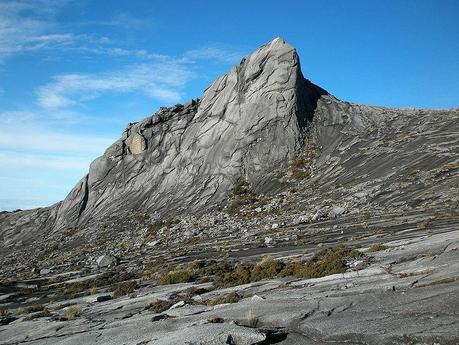 Mount Kinabalu's summit
Penang National Park, Malaysia
This Park is one of Malaysia's best-kept secrets and is situated on Penang Island, off the coast of mainland Malaysia.  You can visit a sea turtle sanctuary or trek through the park admiring the mangrove swaps as you go.  It's a good idea to visit the Interpretation Centre before setting off on your hike to learn more about this enchanting place.
Gunung Bromo, Indonesia
If you are adventurous, why not try visiting the Gunung Bromo volcano on Java.  This volatile peak is still active and you will be able to trek to the volcano's rim.  Make sure that you are equipped with warm clothing and a torch, as you may need additional light to help you on your hike.
Fannsky Gory, Tajikistan
Close to Sarmakand, the Fannsky Gory (Fan Mountains) are still a relatively unknown trekking destination.  Access to the mountains is closed from November to May; visit the wetlands at the base of the mountain as an alternative.  It is important that you inform the local tourist guides that you intend hiking in this isolated region.
The Pu Luong Nature Reserve, Vietnam
Take a slow trek in the stunning Pu Luong Nature Reserve, local accommodation is available and you may well want to take advantage of Vietnamese hospitality by staying at one of the local villages that opens its doors to the tired trekker.
Shakadang Trail, Mongolia
This 4 km trek follows the winding path of the Shakadang River.  You will need to get a permit before your hike if you plan to climb on after the 3D Cabin, and also it's a good idea to inform the authorities about your activities should you need assistance.