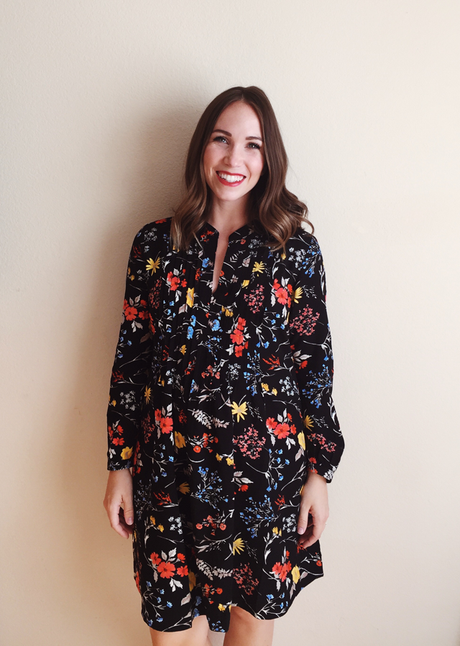 Greetings, loved ones! Happy fall!
I hope you're indulging in big, fat cups of pumpkin whatevers, and jumping into all the leaf piles. While wearing your boots and plaid scarves, of course. (Let your basic flag fllllyyyy!)
I've been complaining about enjoying the 80 degree weather that refuses to let go of summer. The sun is in denial about the seasons. It's like that girlfriend or boyfriend who just will not admit that it is OVER. EL FIN. KAPUT.
I think I found a way to compromise with this California inferno when all I want to do is wear beanies and waffle-knit pajamas. And it comes in the form of this Old Navy dress.  Consider this my PSA that this is the most cozy, soft, and feminine fall floral dress. It's flowy, it's showy, and I will not be taking it off. Oh, and it's under $30 right now. Winning!
Buy the dress here. And those amazing thermal jammies I was talking about here—I bought the striped pink. Oh, and if you are looking for a pair of gorgeous investment booties you will just want to hold and caress, buy these Free People booties. I've already tried them on FIVE times and I'm finally taking the plunge. Yahoo!