Samsung commercials have always been cheesy. They try too hard to convince people that their device is the best and buying iPhone is like buying the outdated technology. This not only gets the Apple 'fanboys' on fire but Samsung lovers a good laugh. None of the past commercials made by Samsung can called be classy or smart. Its always been some a way to get back at iPhone's technology.
With Galaxy series, they started the campaign and the tagline of 'The Next Big Thing' and every device they launch is dubbed as 'The Next Big Thing', apart from its big size, they claim to be the best smartphone on planet.
But recently Samsung announced and released the Galaxy Gear, a wearable smart wrist watch which doubles up as a smartphone companion too.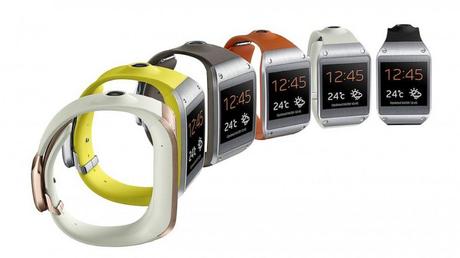 And this time Samsung's advertising managers worked on making a commercial that shouts being the best.
The commercial will take you back in time and show the display the most remembered ,imagined, and iconic wrist-communication devices used in movies, TV-shows and cartoons.  Everything from Jetsons to Star Trek, from Predator to the Knight Rider – spanning over the era where people saw and dreamt of such cool gadgets to own – to the present where Samsung made it possible with Galaxy Gear.
Galaxy Gear is not very impressive nor its that useful as portrayed by Samsung but nonetheless these should be Samsung's best commercials ever made.
Enjoy!