Apps always make your work easier and will save your time as well. Try out few interesting premium apps which will be useful for your future businesses. Import contact information from business cards directly to your iPhone/iPod Touch, BlackBerry, Android or Windows Mobile contacts! This app is compatible with your device easily and anytime.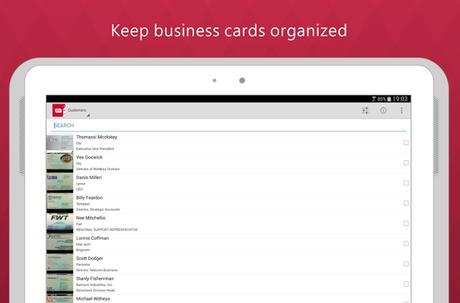 Scan in 22 Language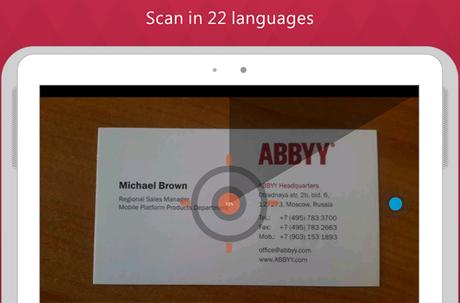 Everything recognized automatically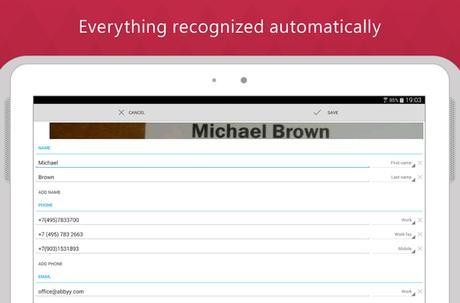 Sync Card across all mobile device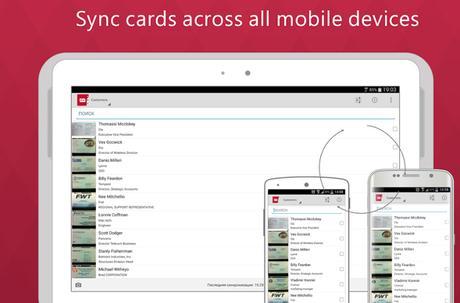 Description
 ✓ Winner of RISING STAR Award in the "Mobile Field Sales & CRM" category in the Mobile Star Awards
✓ ABBYY BCR is a Featured App in the Intel® Business App Portfolio
✓ If your desk is strewn with printed business cards this could be the app for you. Throw away your 1980s-style rolodex and download the ABBYY Business Card Reader (BCR) – The Telegraph (UK)
————–
With ABBYY Business Card Reader (BCR) you can:
– Instantly transfer business card data in 22 languages right onto your smartphone
– Sync cards data across different mobile platforms via ABBYY's cloud storage
– Save contacts in the BCR's own storage – CardHolder- with convenient search, sorting and grouping functionality
– Share biz contacts data from BCR via e-mail, SMS or Wi-Fi
System requirements: OS Android version 4.0 and above, camera with auto focus.
————–
KEY FEATURES
✓ Forget having to manually enter contact details into your smartphone. Unsurpassed data recognition and speed based on famous ABBYY Mobile OCR technology, eliminate having to correct or re-key business cards data, making creating new contacts easy and automatic.
✓ Sync cards across different mobile platforms via ABBYY's cloud storage. This will make business cards database trouble-free, updated and accessible from all your mobile devices.
✓ Card Holder, the BCR's own storage, provides convenient business card search, as well as sorting and grouping of contacts. You can quickly and easily find biz contact you need.
✓ 'My business cards' group in Card Holder allows to save your own business cards in different languages and for different biz occasions.
✓ Text notes to cards easy to make, edit, look through and find in BCR's storage.
✓ Quickly verify contacts recognition results. The BCR highlights uncertain characters and displays the original image so that you can confirm or correct the app's output.
✓ Crop automatically cuts off all the background of the business card's photo, making it looking like a real-life business card in the Card Holder.
✓ Forward recognized contact data from Card Holder via e-mail as VCard and JPEG file or via SMS as a plain text.
✓ Find out more about your new biz contacts on the most popular social networks – Linkedln, Facebook and Twitter right from your BCR!
✓ Search in Maps for the address of your biz contact with just one tap from ABBYY Business Card Reader
✓ Backup and restore contacts from saved business cards.
✓ Recognize business cards in 22 languages, including multilingual cards (maximum 3 languages simultaneously):
• Czech
• Danish
• Dutch
• English
• Estonian
• Finnish
• French
• German
• Greek
• Indonesian
• Italian
• Korean
• Norwegian (Bokmal)
• Norwegian (Nynorsk)
• Polish
• Portuguese (Portugal)
• Portuguese (Brazil)
• Russian
• Spanish
• Swedish
• Turkish
• Ukrainian
Current Version – 4.2
Requires Android – 4.0.3 and up
Interactive Elements – Users Interact, Shares Info
Price – Rs. 630
Would you recommend to other?
Yes, Its really very benficial for your business. I am still using it.