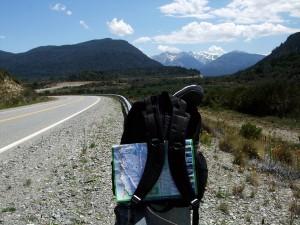 If you're looking for the next thrilling adventure where you can freely explore rich cultures and new lands, backpacking is a great way to travel to incredible places — without breaking your wallet.
Packing a bag and hopping on a plane without any set plans might be the staple dream for recent grads, but if you're looking for an inexpensive way to travel to incredible places, the next adventure on your list should be backpacking. From affordable hostels and restaurants to gorgeous landscapes and famous monuments, a savvy backpacker can visit all kinds of cool places and avoid taking that 'staycation' this year.
Unlike cruises and all-inclusive resorts (which are still great!), backpacking provides you with the unique freedom to dive into rich cultures and new lands as you please– without breaking your wallet. Still not convinced? Check out some these ultra-cool places you can backpack around the globe:
India – So vibrant. So colorful. So … inexpensive. If you're looking for a little serenity and a taste of the city life, India is a great place for a backpack excursion. You'll find cheap hostels and restaurants located in all major cities of India. Hop on India's famous rail line and visit the majestic Taj Mahal, the Darjeeling hill station, or the holy city of Shiva. For the nature-lovers, take a trip to the incredible Himalayan Mountains, expansive plains, tea plantations, and the beaches of Goa, where you can also find temples and other historic sites.  

Thailand – Quiet villages, incredible beaches, and famous Buddhist temples. You can easily find living accommodations at affordable prices, and their mass transit system makes it easy to get around. Visit the ruins of the ancient capital city of Sukhothai, or explore less traveled areas like the small island of Ko Pha Ngan, or the district of Koh Chang, where you can hike, canoe, and even ride on an elephant!Plus, Thai food!

Turkey – Start in the capital, Istanbul. Visit historic tourist spots such as the Hagia Sophia Museum, the Chora Church, Istanbul Old Town, and the Grand Bazaar food market, an awesome place to immerse yourself into the local culture and discover Middle Eastern foods. Travel by bus to other must-see spots, including the Nemrut Daği Milli National park, ancient ruins, and the less traveled paths of Eastern Turkey.
The Netherlands – Amsterdam isn't all coffee shops and the red light district. This is a fantastic destination for backpackers seeking a glimpse of old European culture. Visit the countryside or the city via bike (along with all those commuters). The architecture of bridges and buildings provides a stunning man-made landscape.
Mexico –  Specifically, Chiapas, is a great place for backpackers looking to explore the true culture and history of Mexico beyond the tequila-coated streets of Cancun. Located in southern Mexico, close to the border of Guatemala, Chiapas is home to indigenous groups, including some descended from the ancient Mayans. This is a true adventure trip – you can visit volcanoes, waterfalls, and diverse landscapes filled with ancient ruins, temples, and shrines. And for the true daredevils out there, you can even take a zip line over the el Chiflon waterfalls.
Argentina – This South American hotspot is the perfect place for those who like to explore the beauty of Mother Nature by day and hit the club dance floor by night. Take a bus ride to Patagonia, and visit the world's largest flowing glacier, Perito Moreno. You can also go glacier hiking and sleigh riding in Ushuaia, near the southern tip of the country.