Just catching up? Here's part 1 first. We woke up bright and early on Sunday morning to a little less blistering cold and a heck of a lot more warm sunshine.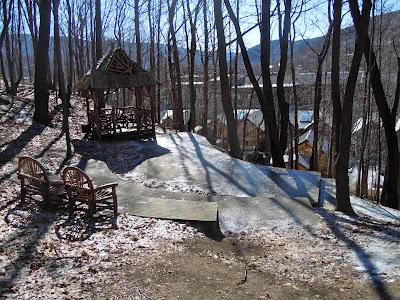 One by one, we showered, got ready, and then bundled up to stroll over to the main building of The Porches Inn for breakfast.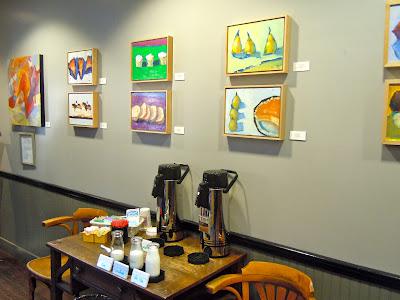 There's coffee available almost all day, every day with the cutest fresh milk jugs. We were in need of sustenance though, and so we turned the corner to the dining room to find a continental breakfast spread that puts most, if not all, hotels to shame: fresh fruit, fresh bread, fresh baked goods, hard boiled eggs, local yogurt, an assortment of jams, and cheese, some of the best I've ever had.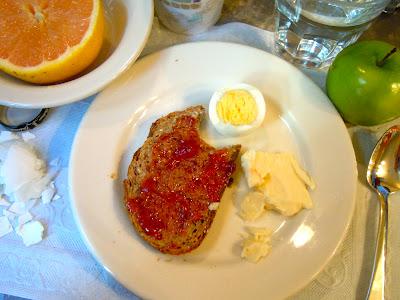 I helped myself to a little bit of everything and it was delightful.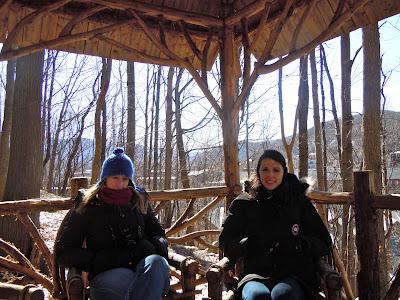 Following breakfast, we explored the grounds for a bit. Such a quaint little place The Porches Inn is.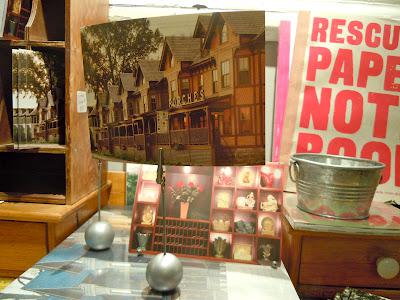 But alas, the time came for us to check out. We packed up the car, said our goodbyes to North Adams, and continued on our way.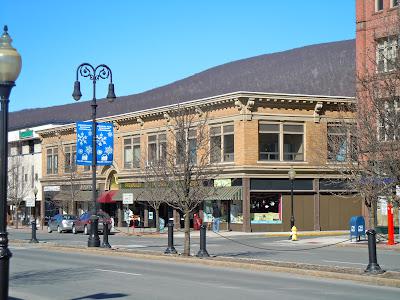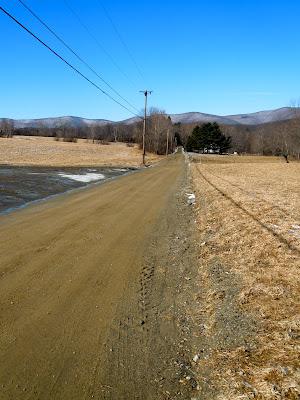 We wanted to get in quality hiking on some farm grounds before heading home.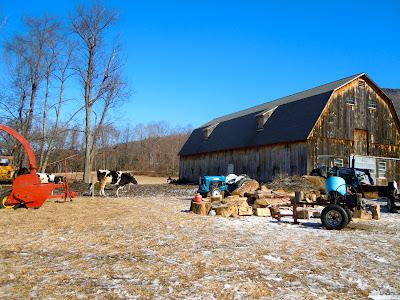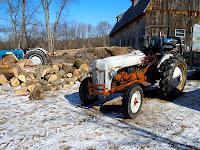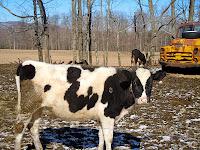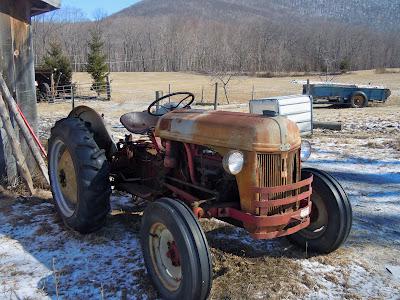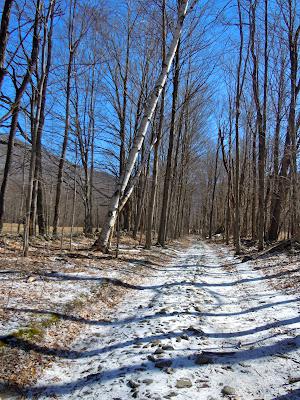 It wasn't too strenuous of a trail, but it was a bit icy... which made the trek all the more exciting ;). With walking sticks in hand, we explored for about 45 minutes.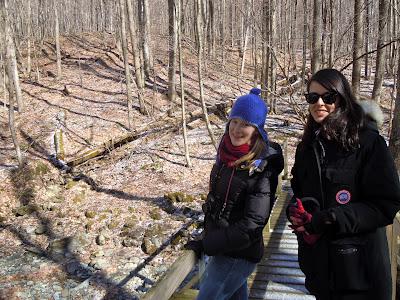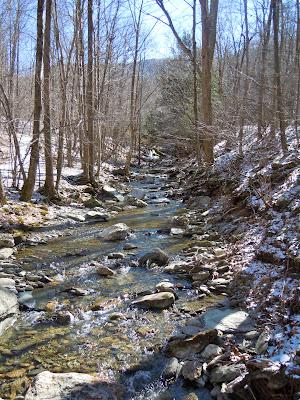 I felt better about 45 seconds in. The woodsy, wintery landscape was breathtaking.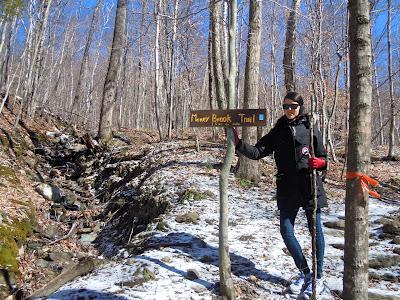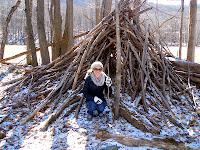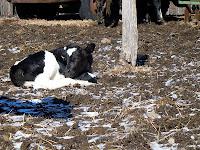 A little after noon, we ventured back to the car, bid our cow friends and a tipi adieu, and drove into Williamstown for lunch.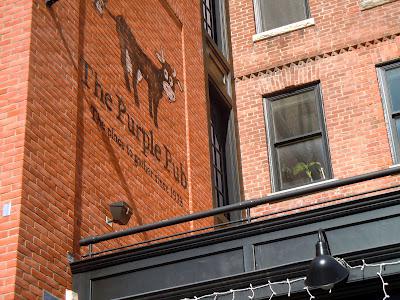 Using trusty Yelp to guide us, we stumbled upon The Purple Pub. The service had gotten mixed reviews but the food sounded like a good bet. We took our chances.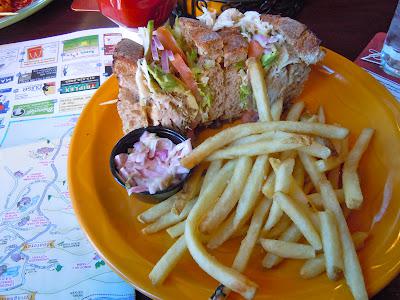 Fortunately, although the wait for water nearly left us passed out on the table, once our orders were served, they were pretty delicious. In my occasional meaty ways, I enjoyed The Equinox Turkey Club (roasted turkey, bacon, tomato, lettuce, onion, avocado, and dijonnaise on grilled country bread) with fries and coleslaw.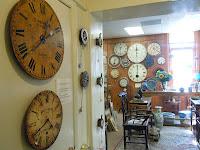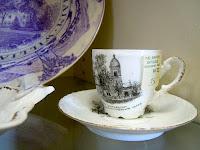 Later on, we strolled through the surrounding boutiques to check out the antiques, cutesy souvenirs, and the sweet scents of coffee houses and ice cream shops.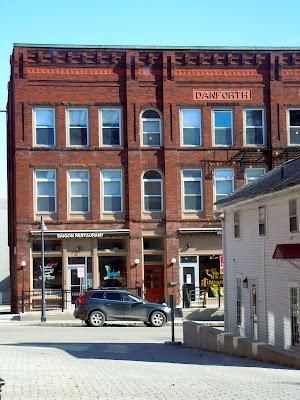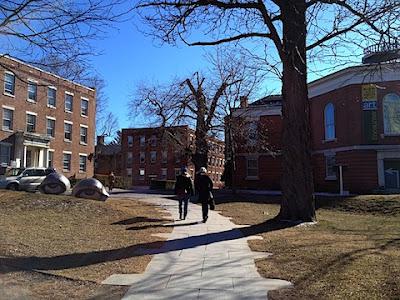 Then we went back to campus and I was in collegiate bliss. If you've been reading danielle abroad for a while, you've probably gathered how much I loved my own college experience. I really did. So much so that when I find myself on another college campus (like I did in Madison and Ann Arbor), my heart nearly flutters. I'm not sure Anna and Katie quite understood how I felt about Williams College :).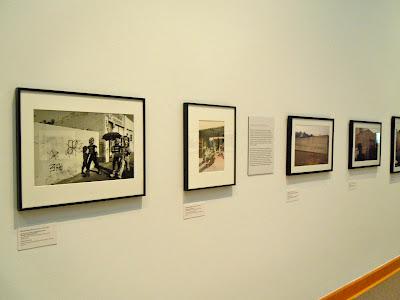 I was also ridiculously impressed with their museum. My favorite of the current exhibitions were the ones that explored the cultural and sociological aspects of art, most notably these three: Asco: Elite of the Obscure, A Retrospective (wide-ranging work of the Chicano performance and conceptual art group); African Americans and the American Scene (the role of African Americans in the visual and performing arts during the great Depression); and Don't Fence U.S. In: Crossing Boundaries in American Art (the many ways art expresses the power of boundaries: making, breaking, crossing, drawing, and erasing).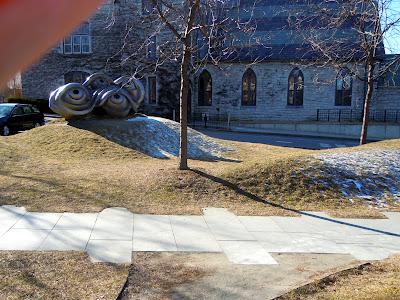 And that is that. We made one last necessary stop at this bakery before heading back to Westchester County and then Manhattan. This short but sweet trip completely exceeded my expectations. It was fun and active, relaxing and tasty, and therapeutic, too. Thank you, 
Anna
and
Katie, for ensuring it was so.