On January 18th (yes, I scrolled that far back), Anna tweeted: Who wants to go to the Berkshires with me this winter and hit up Mass MoCa? I replied, and when we realized we were both very serious about the prospective trip, we moved the conversation to email. Once deciding on the perfect weekend for it, we also invited a few friends. Katie was the only invitee who could make it.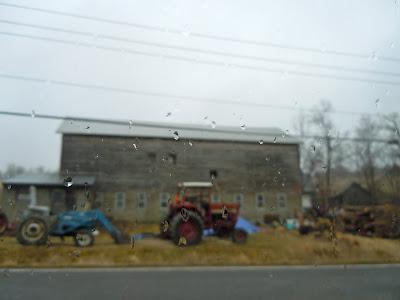 Last Saturday morning, the two of them took the train up to Westchester to meet me at my parents' house and thus at my car. It took us 3.5 hours through rain and snow (quite literally) to reach our destination: North Adams, Massachusetts.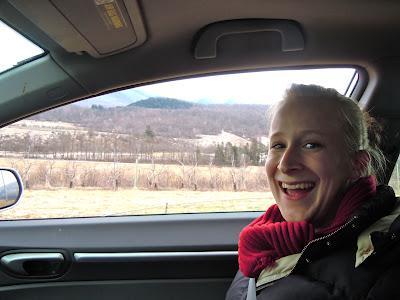 Thankfully, we had our excitement and enthusiasm to keep us company. Along with a few muffins and snackiballs.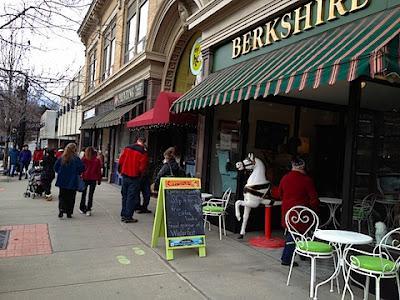 We arrived just in time for lunchtime, and boy were we hungry. We were advised to go to a popular casual neighborhood restaurant, the Hub.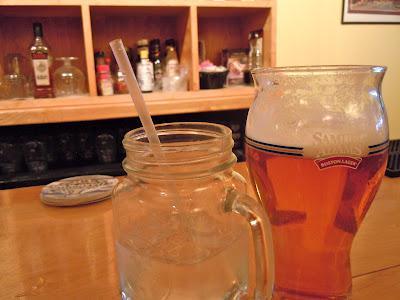 Being as there was a bit of a wait, we opted to eat at the bar. And being that we were eating at the bar, we ordered beers as well. A beer just sounds so good when you're reminded what a truly cold winter feels like. Refreshing and warming.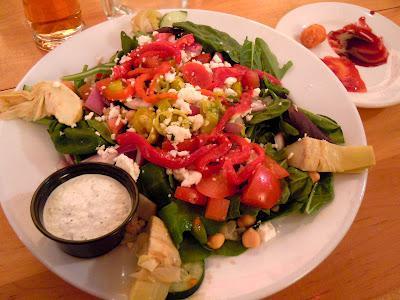 To get a jump start on my vegetable count for the weekend, I ordered the Greek salad which was served with a generous amount of garbanzo beans, just enough feta cheese, and a delicious tahini dressing. On the side, I also helped myself to our shared appetizer: sweet potato tator tots with a raspberry "mumble" sauce.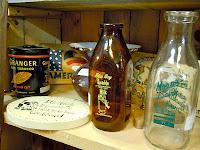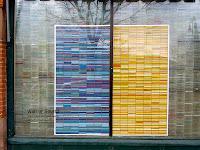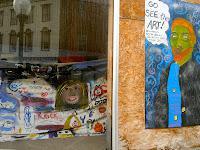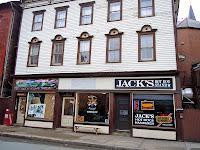 After lunch, we wandered through town for a while. The buildings were charming and it was so nice to be amongst locals as they were out and about for Winterfest 2012. Anna even found a gift for her mom and Katie found us all free butterscotch cookies.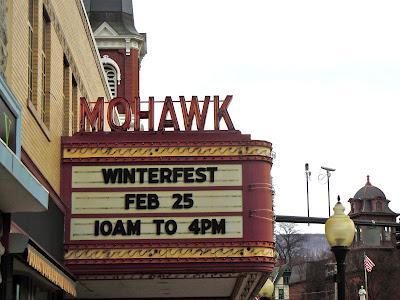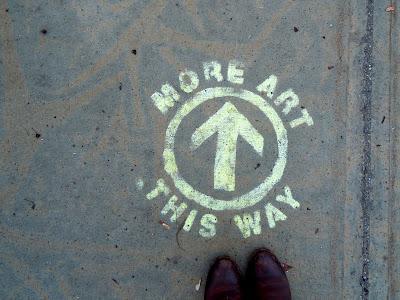 Eventually, though, the winter winds drove us indoors and so we followed arrows like this one to the museum that inspired the weekend getaway in the first place: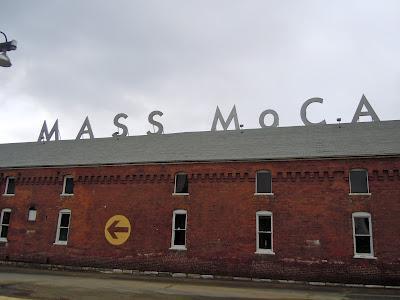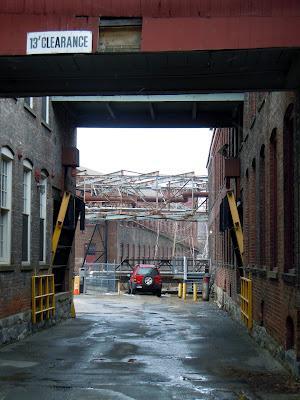 Made up of 26 factory buildings and industrial bridges and passages t
he Massachusetts Museum of Contemporary Art is honestly amazing on its own.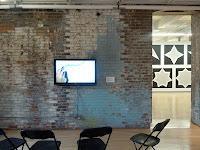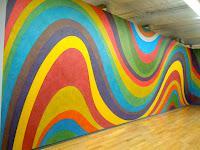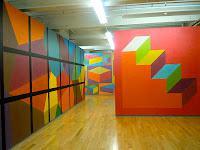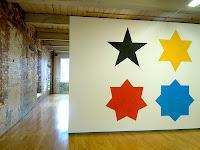 As are the art galleries within it, of course. We strolled through exhibits of work by Sol LeWitt (as you see above),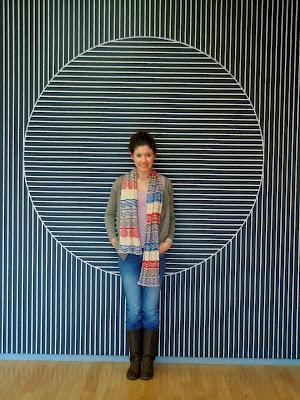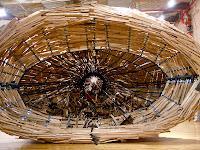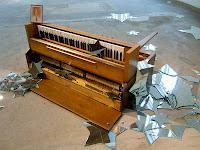 in addition to those by Sanford Biggers (above right) and Nari Ward (above left).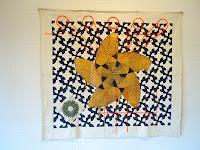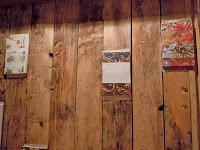 There were also individual pieces and collections by many other talented artists.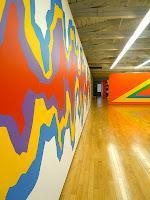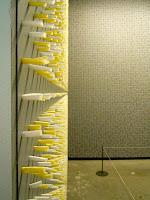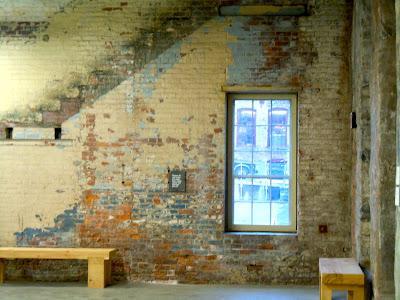 This experience alone would have made the drive worth it, but we had nearly 24 hours left by the time we'd exhausted ourselves with creative inspiration.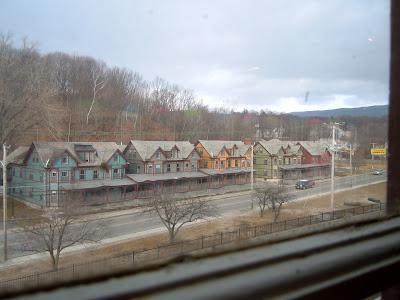 Plus, it was time to head back across the street to check into our room at the historic Porches Inn. It was cuter, and much more spacious, than I'd imagined: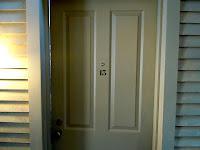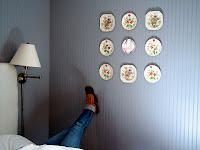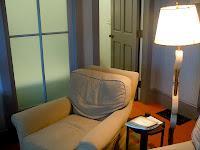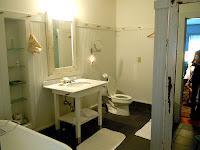 We unpacked a bit, changed into more comfortable clothes, and each curled up with our respective books. Within an hour a so, we'd all fallen asleep for a nap.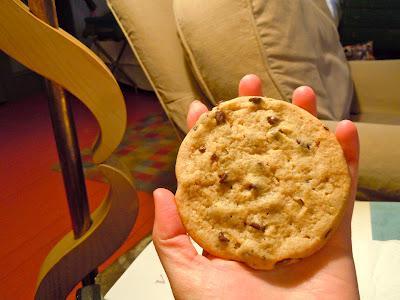 In between curling up and falling asleep, we also enjoyed a complimentary chocolate chip cookie from the Porches Inn lobby. Then eventually, with a small glass of wine within and a few extra layers upon us, we headed out for dinner.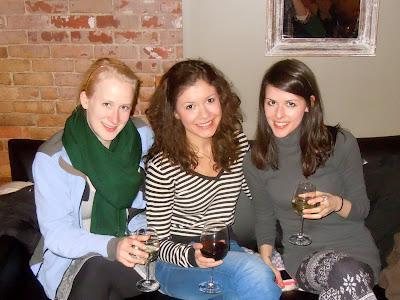 We decided upon PUBLIC. Within moments of observing its brick walls, dim lighting, and reasonably-priced menu items, I knew we'd made the right choice.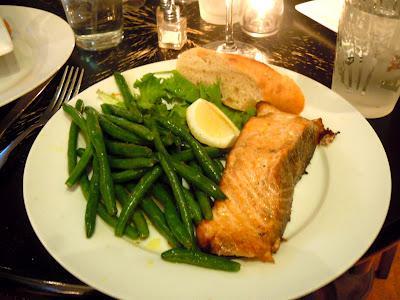 I had the lightly seasoned Cedar Plank Salmon with green beans and a fabulous few slices of ciabatta bread which I had so meekly requested and the waitress so generously brought us. Warm, no less.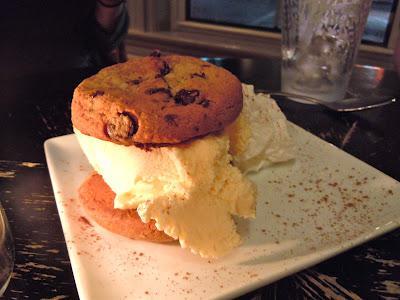 And when the time came for dessert, we obviously ordered that too. The Ice Cream Sandwich (made with house chocolate chip cookies and SoCO vanilla ice cream) was delicious. Katie's splitting skills made sure we each had our fair share.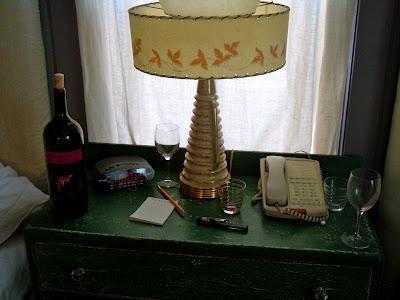 The night technically ended there, though it did not. We retreated back to our cozy room and spent the next few hours drinking more wine and sharing more stories, secrets, and laughs. Ah, girlfriends. By the way, I'd asked them this earlier that day but now seems like an appropriate time to insert it into the recap: "Hey, guys. Guess what? [Pause.] We met on the internet." To be continued...