Guest writer Christopher Clark gives you his take on the past and present goings-on at Liverpool FC.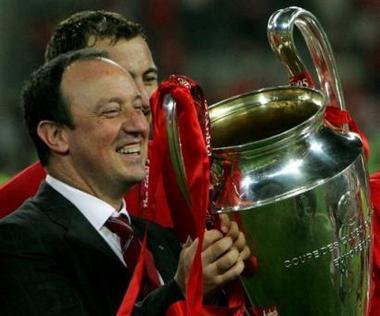 It's fair to say there has been a lot of change at Liverpool football club this season and, as a Liverpool fan myself, it's not been easy to take. Clinging to the glory years under the reign of Benitez and the universal admission that there will never be no match greater than the 2005 Champions League final; the simple fact that I even reminisce as far back as the cup treble of 2001 under Houllier shows the concerning nature of these present times. One of the main causes of this is the growing presence of these two managers on our screens, with Houllier now managing Aston Villa and Rafa making himself comfy on the Football Focus sofa. Another is the stark transformation into plain ordinariness that Liverpool seemed to have sunk to. Ambitions have had to be lowered, the squad has dwindled in number and quality and the sale of Torres was a devastating blow. As a Liverpool fan, the premier league results and the absence of champions league football, affectionately known as Our Competition, have been hard to take. But is this because of an overly ambitious mindset, inspired by Benitez's greatest achievements?
League finishes (5
th
, 3
rd
, 3
rd
, 4
th
, 2
nd)
during Benitez's reign up to his final season were more than admirable with a lack of great financial backing. Benitez secured Champions League football on every occasion and even added a surprise Champions League victory (2005), an FA Cup (2006) and another Champions League final (2007). I still believe that the season where we finished 2
nd
, only losing two games and unbeaten at home, would have been our Premier League triumph had Torres not suffered his injuries (missing 14 premier league games) and even then, 86 points was the highest total not to win the league. The main problem was Benitez achieved this success with an injury-hit squad and a squad which performed above its capabilities. With disappointing signings and the loss of key players such as Xabi Alonso, squad quality dropped rather than strengthened and any chance of league success was to be but a distant dream. The remarkable 2008-09 season covered up the problems with the squad and left Benitez and the owners falsely confident of the club's status at the top. This cost him his job and the club their security. When strengthening was needed to clinch our long awaited league title, only regression occurred and now Liverpool are fighting for an outside chance of a Champions league spot and many believe a Europa league place.
But there is hope: new owners have brought a positive outlook to the club and focused the club on what happens on the pitch rather than off it, King Kenny has the supporters fully behind him (something which Hodgson clearly lacked) and the big name signings of Suarez and Carroll, combined with the now correctly-positioned Meireles, demonstrate a club intent on progression. Competitively, we've moved up to sixth in the league and have progressed to the next round of the Europa League. Obviously patience is needed and a return to consistency is vital, as the recent defeat to West Ham showed, but I feel that there is light at the end of the tunnel and that we've now finally replaced our flip-flops with wellies, as we dig deep on the slippery slope of the premier league (a Benitez-style analogy for you there!)