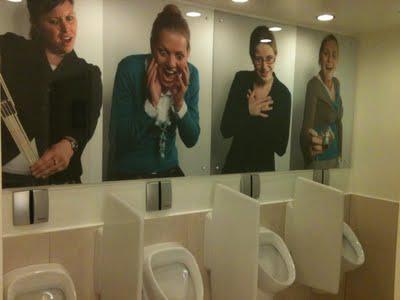 What better way to start a blog than by posting something that is sure to make my lovely, beautiful, talented, smart followers (Yes! I'm buttering you up as well) smile?
So, if you ever want to visit the pictured loo, head toward the Radisson Blu Astrid Hotel in Antwerp, Belgium. Situated right opposite the central train station, it's a wonderful business hotel with a covered swimming pool and best of all free wifi. The rooms (starting at around €150,-) are clean and typical of any good business hotel with all basic amenities that one would expect (coffee/tea making apparatus, mini bar, plasma tv).
I did not try the in-house restaurants (hardly ever do) so cannot comment on the food and prices, but since my two day business trip stay was more than comfortable I would strongly recommend the hotel.
Raghav
Location:
Gurgaon, India