This week's The Beauty Behind The Blog, Blogger Q & A is with Angie, the beautiful blogger behind the maquillage.

Tell us a little bit about yourself and your blog!
My name is Angie, and my little corner of the internet is called the maquillage. I'm a freelance writer, and the maquillage is my outlet where I can endlessly chat all things beauty with like-minded makeup mavens and skincare junkies.
What's the most rewarding aspect of blogging to you?
Chatting with my lovely readers, meeting my fellow bloggers and participating in Australia's incredible blogging community.
Toner is a heavily debated step in a skincare routine. Do you think toner makes a difference to skin?
For a long time I was on the fence about toners, and I mainly just stuck to hydrating mists, however I very recently discovered a toner that has really improved the texture of my skin and reduced a lot of redness. I'm now completely on the toner bandwagon, I think it's just a matter of finding the right one tailored to suit your skin's needs.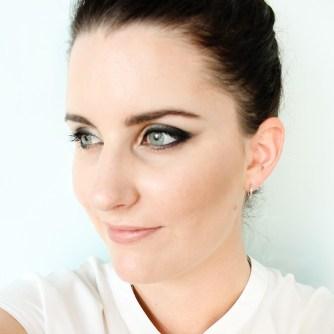 Bold lips or all attention on the eyes?
Oooh that's a toughie! If I had to choose, it would be bold lips – Nothing brightens up my day faster than a slick of gorgeous bold liquid lip color.
Your favorite TV show.
Offspring until it became no more :(
Favourite social media site and why?
Instagram – I'm a big visuals person, and I can lose hours scrolling through my feed admiring all the gorgeous images. I also love creating content for the maquillage feed, which hopefully my followers enjoy as well!
 
Head over to the maquillage for some amazing beauty posts. You can also find Angie on social media:
Instagram: @themaquillage
Twitter: @themaquillage
Pinterest:@themaquillage
Facebook: @themaquillageblog

| Bloglovin' | Facebook | Twitter | Instagram |