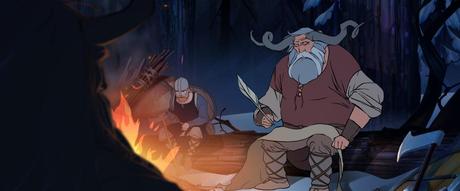 The Banner Saga developer Stoic has said it can't fulfill its ambitions to make a sequel to the tactical RPG while King blocks its rights to the series' title.
In a statement, Stoic said King's trademark claim is interfering with its plans to make another game in the series.
"We won't make a viking saga without the word Saga, and we don't appreciate anyone telling us we can't," the developer said.
"King.com claims they're not attempting to prevent us from using The Banner Saga, and yet their legal opposition to our trademark filing remains. We're humbled by the outpouring of support and honoured to have others stand with us for the right to their own Saga. We just want to make great games."
Stoic's Alex Thomas told Polygon that the developer filed a trademark for The Banner Saga before King put in its own claims.
"They've blocked our trademark and extended the deadline for the opposition twice so that we are unable to have the rights to the name," he said.
"Essentially, we are not allowed to own the name 'The Banner Saga' for our game about a viking epic, because King.com says they have claimed rights to the noun 'saga,' which means 'a viking epic,' forever more in the realm of games."
King, the company behind Candy Crush Saga, said in a statement issued yesterday that it isn't trying to stop Stoic from using the word "saga", but has to go through the legal motions in order to prevent future issues, which is pretty ridiculous.