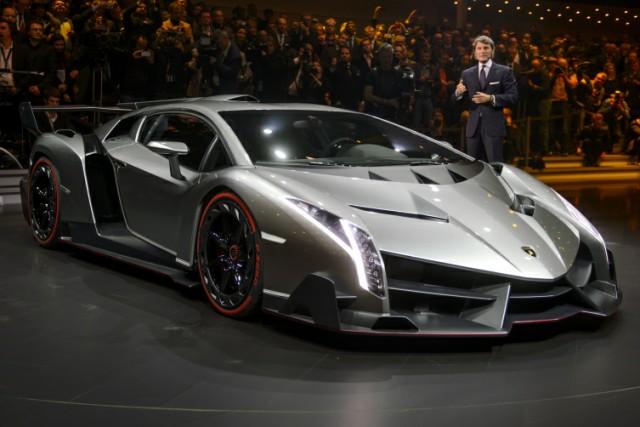 Photo Credit – FABRICE COFFRINI/AFP/Getty Images
The well-known badass car-maker,  Lamborghini unveiled their latest addition to the playboy supercar lineup, Veneno. The company showed of the new odd comic-looking car in March 2013 at Geneva International Motor Show in Geneva, Switzerland.
Beating down the famous Bugatti and McLaren supercars, Lamborghini Veneno has been tagged with a whopping $3.9 million dollar price. This new 750-horsepower machine is one of a kind as it comes packed with a 6.5-liter, V-12 engine that can take you up to a top speed at 220 miles per hour, revving at 0-60 in just 2.8 seconds. Actually this is going to be the only car of this model, which was made in honor of Lamborghini's 50th anniversary.
Check out more goodness after the jump.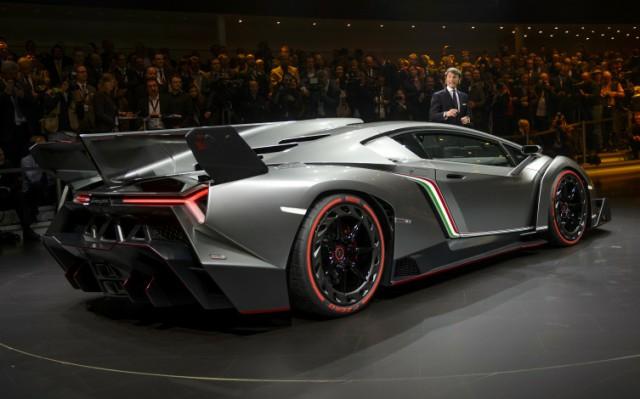 Photo credit – FABRICE COFFRINI/AFP/Getty Images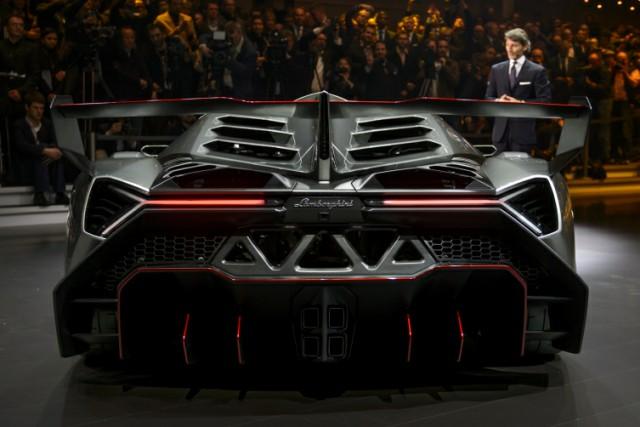 Photo credit – FABRICE COFFRINI/AFP/Getty Images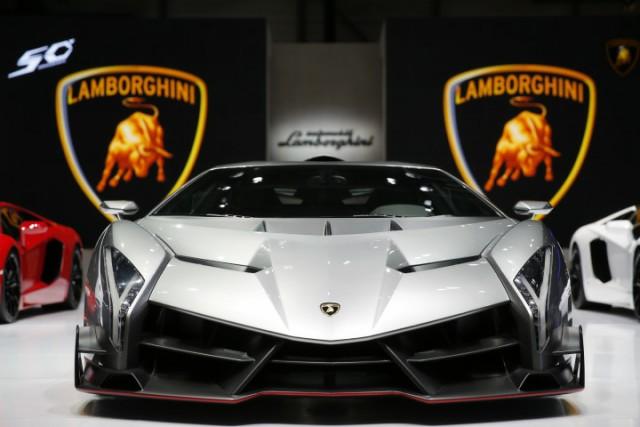 Photo Credit – Valentin Flauraud/Bloomberg via Getty Images
[Via: Lamborghini's New $3.9 Million Veneno Supercar Time NewsFeed]
(All the images, trademarks, logo's shown on this post are the property of their respective owners)
Roshan Jerad Perera