The backpack diaries - our top ten South American experiences
So this post is a little late - over a year late to be precise - but that's okay because we still remember every miniscule detail of the trip as if it was yesterday. We're determined to get back on the blogging horse and we have a few great European posts up our sleeves for you, including (home sweet home) Dublin, so don't go away yet. To get the ball rolling here is our long overdue Top 10 of South America, it took almost a year of arguing, biting and scratching to compile so you had better enjoy it...
10. Paraty, Brazil
Pretty little Paraty may not make it onto many Top 10 of South America lists but this picturesque gem of a town beat tough competition from Ilha Grande to appear on ours. The reason is its unusual charm, the product of pristine beaches married with a picturesque historical centre. In town you have uneven cobbled streets lined with white-washed cottages, windows and doorframes a flipbook catalogue of bright blues, reds, yellows and greens. Outside of town there are endless perfect beaches backed by rainforest that get quieter and quieter as you trek through the forest, away from parents sipping beers on plastic chairs and kids playing football. Walk far enough and you're sure to find your own deserted patch of sand.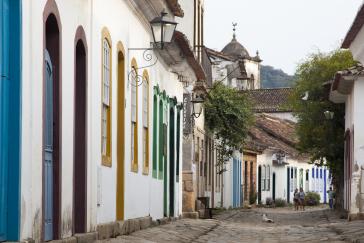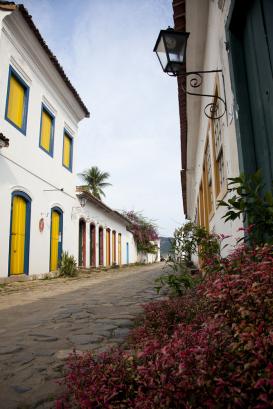 9. Colca Canyon, Peru
Hidden away from the world by towering canyon walls is a tiny gem of a place. Giant cacti bearing bright red fruit, birds with a three metre wing span, terraced fields, well tended orchards, winding paths sheltered by overhanging fruit trees and little girls chasing stray sheep. This is where the mighty Amazon begins as the gurgling stream we dipped our toes into after the long slide downhill. The only problem? What goes down must come up. It was a hike that for me at least, was more difficult than the three day Lares trek - but we did it in two hours.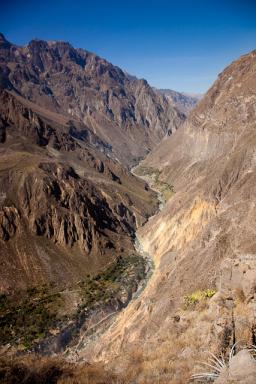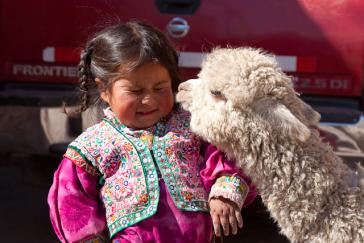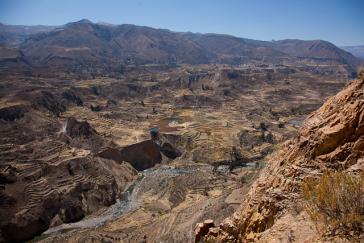 8. Wineries in Mendoza, Argentina
Take six wine-loving backpackers, six dodgy bicycles, one hand-drawn map and dozens of world-class vineyards, chocolatiers, olive oil producers and absinthe brewers. Throw in a dash of sunshine, a sprinkling of local characters and you have yourself one hell of a day.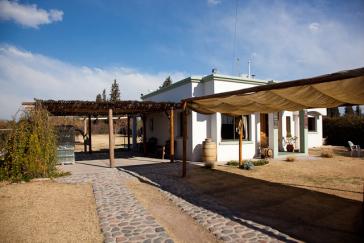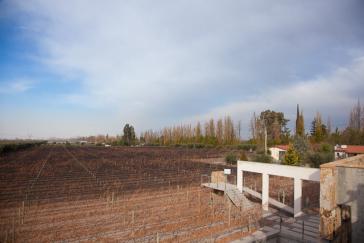 7. Trekking in Tupiza, Bolivia
Who would have thunk it? In the arse end of Bolivia, itself the (lovely) arse end of South America, we found the whirlwind adventure we had been chasing all this time. Our reluctant partners in crime, advertised as Argentinian stallions, turned out to be a bunch of fat, grumpy Bolivian mules. Together we cantered across arid scenes of red-sand cliffs and rocky terrain worthy of John Wayne, we crossed railway tracks, fast-flowing rivers and fields of waist-high grass. When we slept it was metres away from them. When we ate they were tied to the trees under which we sat. We wore cowboy hats, chewed coca leaves and spat a lot. It was breath-takingy beautiful and eventually, bum-numbingly painful and it was our biggest South American adventure.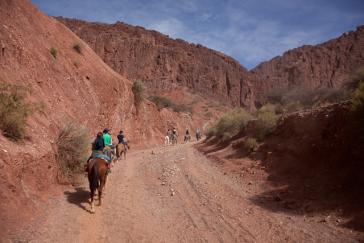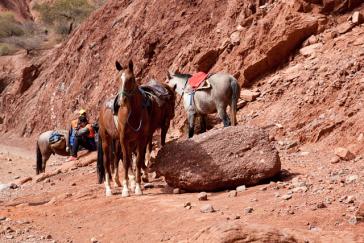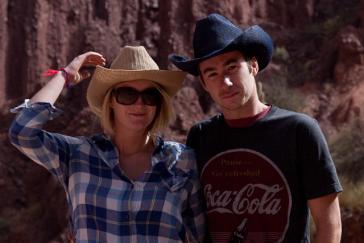 6. Rio de Janeiro, Brazil
You don't walk in Rio de Janeiro, you dance. You tap your toes as you sit in a restaurant, wiggle your bum on the beach and shake yo' thang at the Lapa street party. Here salsa is king but caparinhas shaken by large-bottomed women with infectious smiles are a close second. Rio lives up to the hype. We came expecting endless white sand beaches with beautiful people playing volleyball, City of God slum towns where kids wandered alleyways with guns slung over their shoulders, skyscrapers that winked in the sunlight and entire neighbourhoods that spent all night dancing in the streets. It was all of that and more, so why isn't it better than Buenos Aires? Because we were expecting it.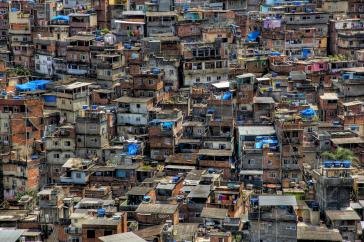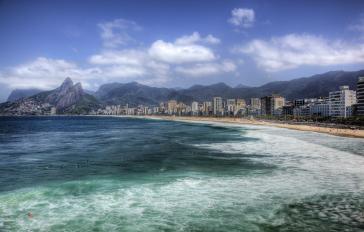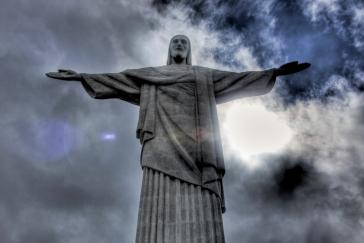 5. World's Most Dangerous Road, La Paz, Bolivia
At certain points, if you go over the edge of the World's Most Dangerous Road you fall 600 metres before there's anything to grab hold of. So obviously we had to try it. And obviously we were bricking it. The start was a fantastic warm-up - smooth tarmac road, a metal barrier and space enough for everyone - but eventually the road changed into a narrow, gravelly track that wound blindly around corners. Then came the trucks, hurdling towards us at video game speed. They took the inside lane while we spun out to the very edge, our toes teetering over a vast drop where birds circled above a rainforest canopy far below.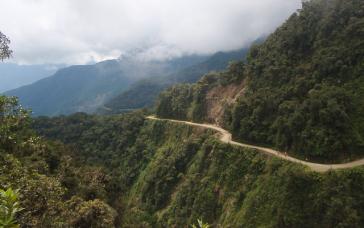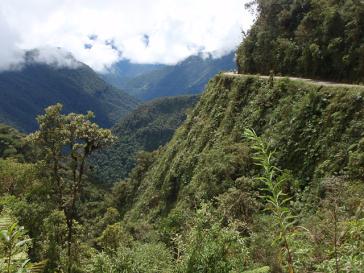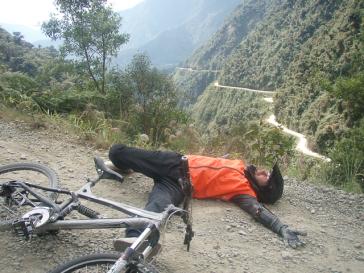 4. Iguazu Falls, Argentina
At Devil's Throat it wouldn't be hard to convince yourself that the waterfall is actually inside your head. With the way it thunders and pounds, sheet after sheet of white noise, it's hard to think of anything else really - just the waterfall and those suicidal little sparrows that nose dive into huge clouds of spray. Foz Iguazu is actually 275 waterfalls spread over 2.7km in two countries. At it's highest point it drops 83m, that's 29m more than Niagara and at one viewpoint, visitors can enjoy 260 degrees of waterfall - a fact that prompted Lady Eleanor Roosevelt to sigh "Poor Niagara!" on her first visit. Poor Niagara indeed. Surrounded by national park, the Argentina side has a fantastic array of wildlife too, from rainbow coloured butterflies to (reportedly) tigers. And no visitor should miss a chance to take a speedboat into the waterfall either - all those screams you hear are happiness at it's most hysterical. Just leave your clothes on dry land.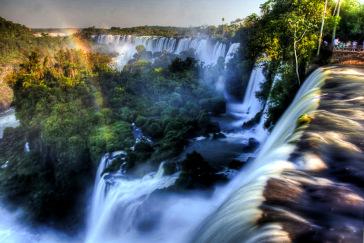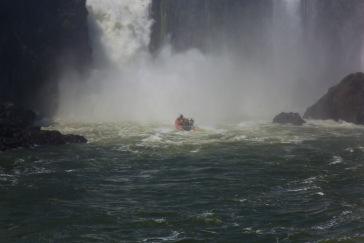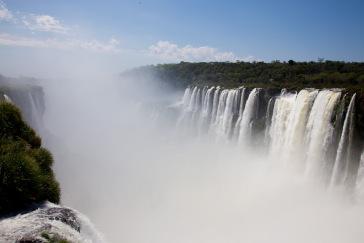 3. Buenos Aires, Argentina
Since we've been home people have asked us time and time again where did we like best. Now we don't like to play favourites but if we were to pick just one place where we could stay suspended in time for ever and ever, it would be Buenos Aires. Maybe it was because we had a reunion with a long-missed friend or maybe it was just because Buenos Aires really is just that good. It has tango dancing in the streets, steak you can cut with a spoon, a nightlife that never seems to stop, real life cowboy markets, a cemetery you could easily build a home in and so much to do that you could never get bored here. Buenos Aires is all that and a bag of chips.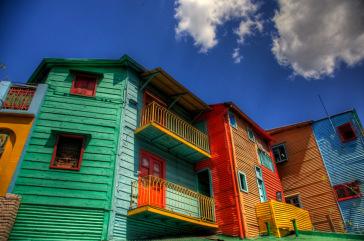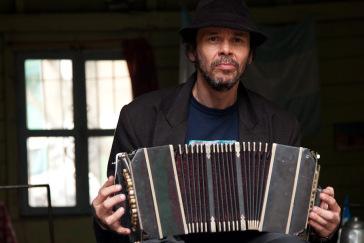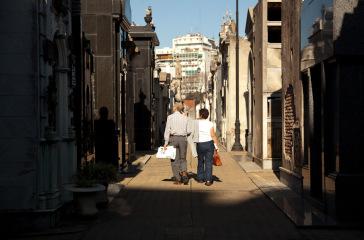 2. Lares Trek, Peru
Okay so there was a little bit of altitude sickness but there was also a team that sprinted ahead of us to cook four course meals three times a day in an oven made from stones, a guide that made us giggle, hours of singing The Sound of Music while we skipped down mountain sides, and eye-opening visit to a Quechun village, beautiful scenery, much coca leaf chewing, a night spent drinking macho tea under the stars and of course, the star of the show, Machu Picchu. I defy anyone not to include this beauty on their top ten of South America list.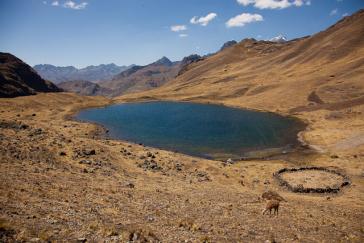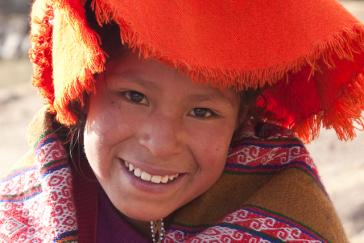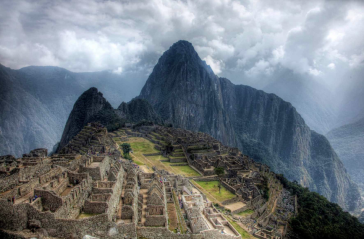 1. Salar de Uyuni, Bolivia
For two days we saw nothing. The sandstorm was so bad it tore the roof off a hostel (the temperature was -20°c), so bad that it blasted all the paint off one side of our jeep, so bad that we couldn't see to the end of our bonnet. Then we arrived at Salar de Uyuni and it stopped. At first it was just a mirage glimmering on the edge of the desert but as we got closer it sucked all the colour out of the world until all that was left was a bright blue sky and a ground so dazzlingly white, we needed sunglasses. This wonder of nature is one of the few places in the world where you can clearly see the curve of the earth.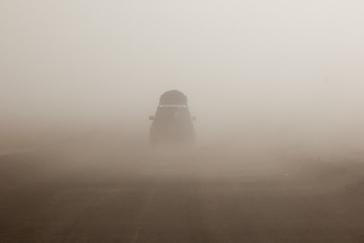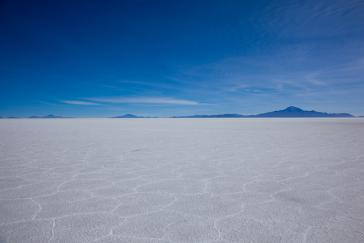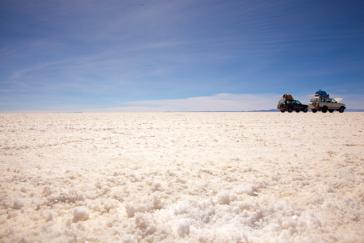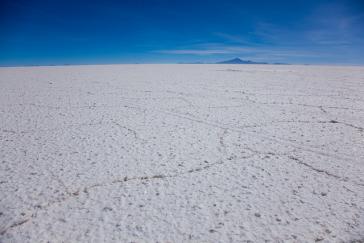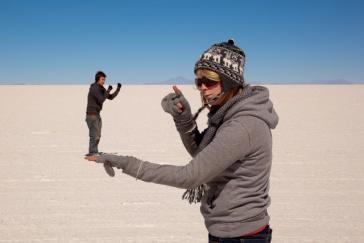 There are more pictures from South America available in the gallery
Entry filed under: Uncategorized. Tags: Argentina, BlogSherpa, Bolivia, Brazil, Buenos Aires, Colca Canyon, Iguazu Falls, Lares Trek, Machu Picchu, Mendoza, Paraty, Peru, Salar de Uyuni, Salt Falts, Trekking, Tupiza, Uyuni, Wineries in Mendoza, World's most dangerous road.